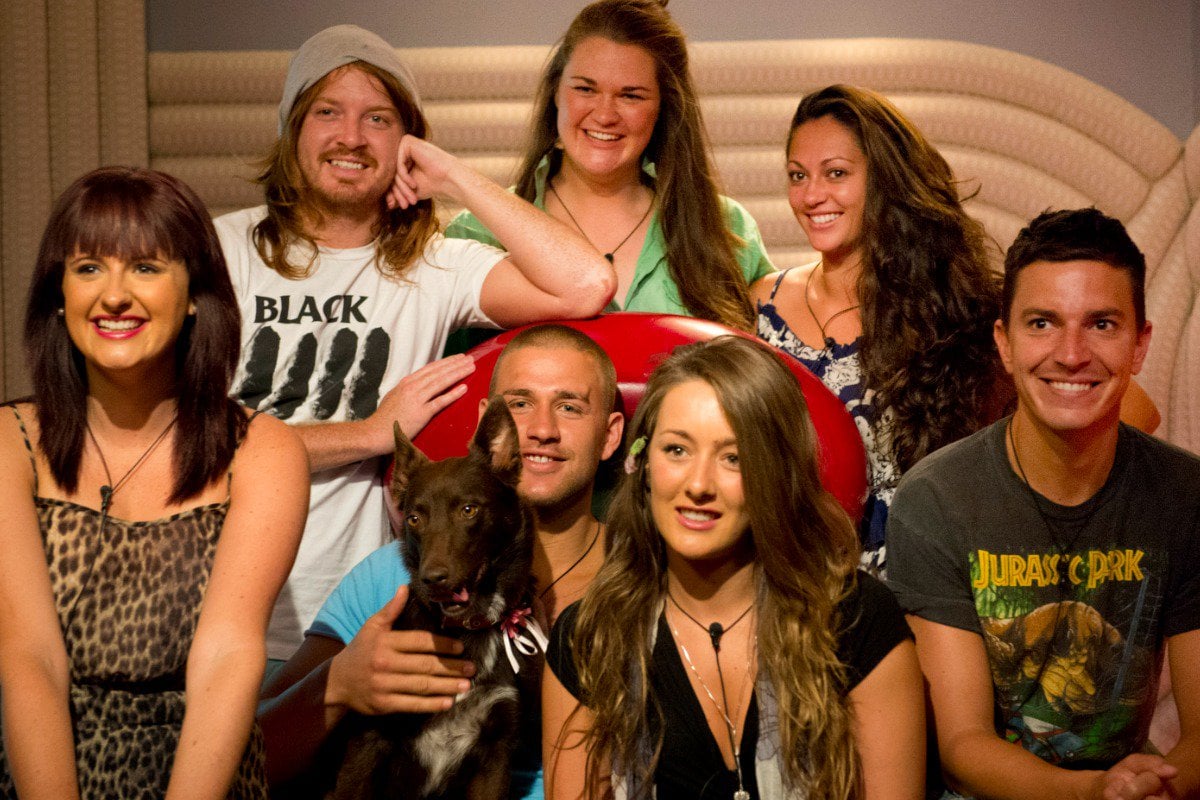 We've known for a few weeks that Big Brother is in our future, which we're very excited about, but now we've been drip fed a few details about the revival and we can't bloody wait.
Channel Seven and production company Endemol Shine Australia are the new owners of the franchise and applications are currently open (you can apply here). There have already been 30,000 applications.
There's no official start date, but TV Blackbox doesn't think it'll air until August 2020 after the Tokyo Olympics.
Remember Merlin's Big Brother eviction protest? Post continues after video.
Apparently we're in for a lot of changes with the new-look Big Brother, perhaps the most controversial one being that it won't be live. The entire season will instead finish shooting before the first episode airs, which is the format for shows like The Bachelor, Masterchef and The Masked Singer.
In our opinion we kind of think this defeats the purpose of Big Brother, which is supposed to be about the public "watching" and interacting with nominations and live eliminations.
Blackbox reports that the new format is being described as "Survivor in a warehouse" which makes sense given the Executive Producer has just finished up on the latest season of Australian Survivor.
Entertainment reporter Peter Ford told 6PR he's been told there are plans in place to keep costs of the production down when it comes to the actual Big Brother house.
The original mansion on the Gold Coast, next to Dreamworld, was left abandoned after the final season in 2014. But the country rediscovered it earlier this year in a YouTube video by MuiTube which explored the dilapidated premises – a week later it was damaged by a deliberately lit fire.