I'm one of three girls…
So two years ago, when I read that one in three Australian women will suffer physical abuse in their lifetime, it struck a personal note for me. I thought of my beautiful sisters and how statistically one of us might find ourselves in trouble at some point. One of things I did know about domestic violence was that women tended to hide it. So how would I even know if one of my sisters, or a friend, was being abused?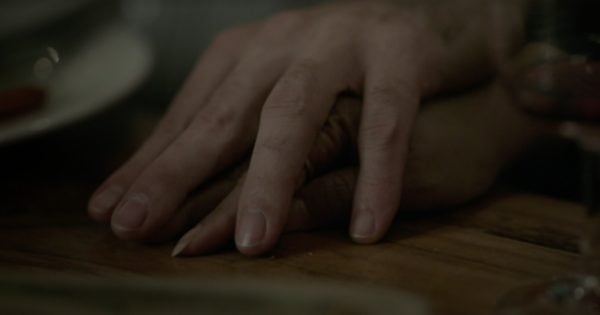 As I started to speak more about domestic violence, stories began pouring out of people all around me from places I'd never expected. A university friend who had been dragged along the ground by her ponytail through a shopping centre carpark by her first boyfriend. A teacher who had fled her apartment after being strangled by her partner, her cries for help left unanswered. A colleague who had woken to the screams of his seven-month pregnant neighbor being beaten until she was knocked unconscious.  Many of them had never spoken to anyone about these experiences.
I began to realise this wasn't a distant problem far removed from my world, but right on my doorstep.
Around the same time, I saw comedian Becky Lucas performing her stand-up show. It was a hilarious collection of tales about growing up with her best friend Jess in a small coastal town. But this show ended with sadness and regret.
Regret that she hadn't intervened and helped her friend who had been viciously abused through her teenage years by her then boyfriend. At the time Becky had suspected something was wrong with the relationship but didn't know what to do and so she did nothing.
Becky and I started talking after that show and she agreed to go on a journey to revisit what happened and discover what she could have done to help her friend. In Big Bad Love she meets young women who have survived violent relationships, conducts an experiment on the street and meets with experts to learn what she could have done to help Jess.