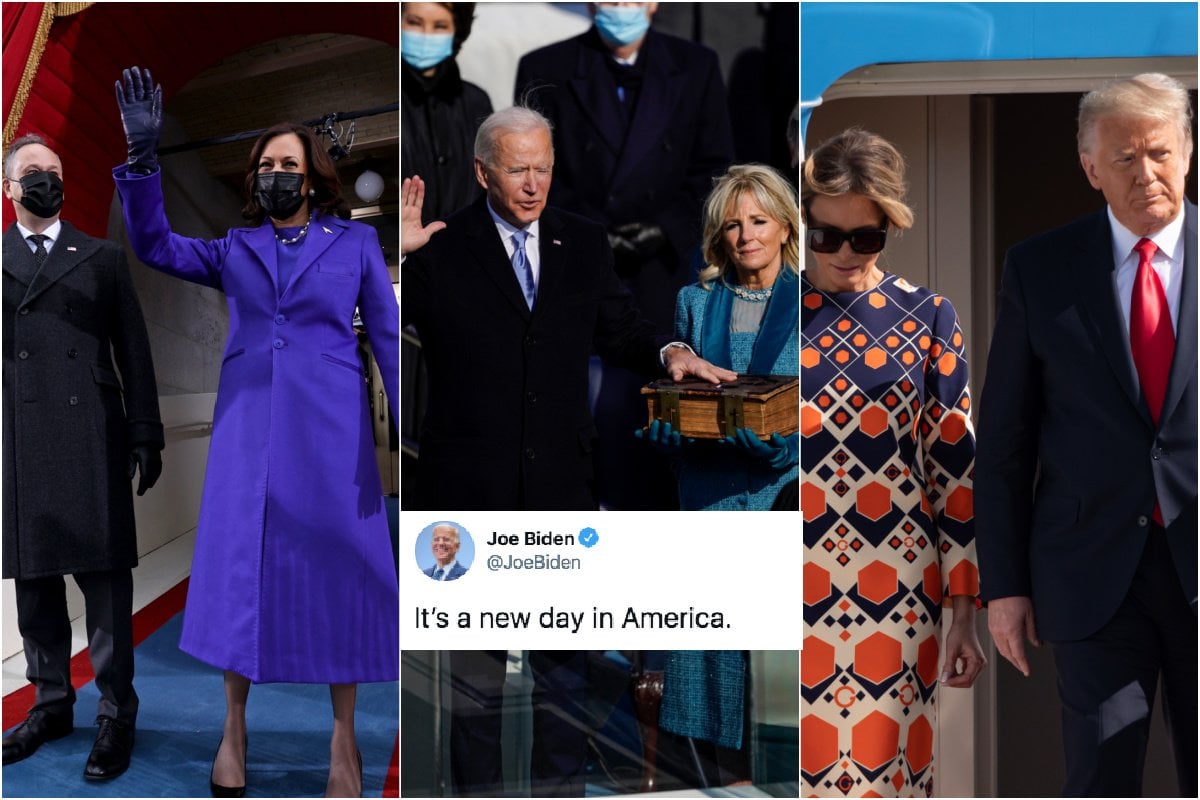 Biden sworn in as 46th US president without a hitch, mandating masks as his first order of business. 
Democrat Joe Biden has been sworn in as President of the United States, vowing to end the "uncivil war" in a deeply divided country reeling from a battered economy and a raging coronavirus pandemic.
With his hand on a 12cm-thick heirloom Bible that has been in his family for more than a century, Biden took the oath of office administered by US Chief Justice John Roberts that binds the president to "preserve, protect and defend the constitution of the United States".
"Through a crucible for the ages, America has been tested anew, and America has risen to the challenge," Biden said in his inaugural address.
"Today we celebrate the triumph not of a candidate but of a cause: the cause of democracy... At this hour, my friends, democracy has prevailed."
President Joe Biden urged Americans to "join forces, stop the shouting and lower the temperature" in his Inauguration speech.

Watch: pic.twitter.com/NuW9rrwImv

— Vox (@voxdotcom) January 20, 2021