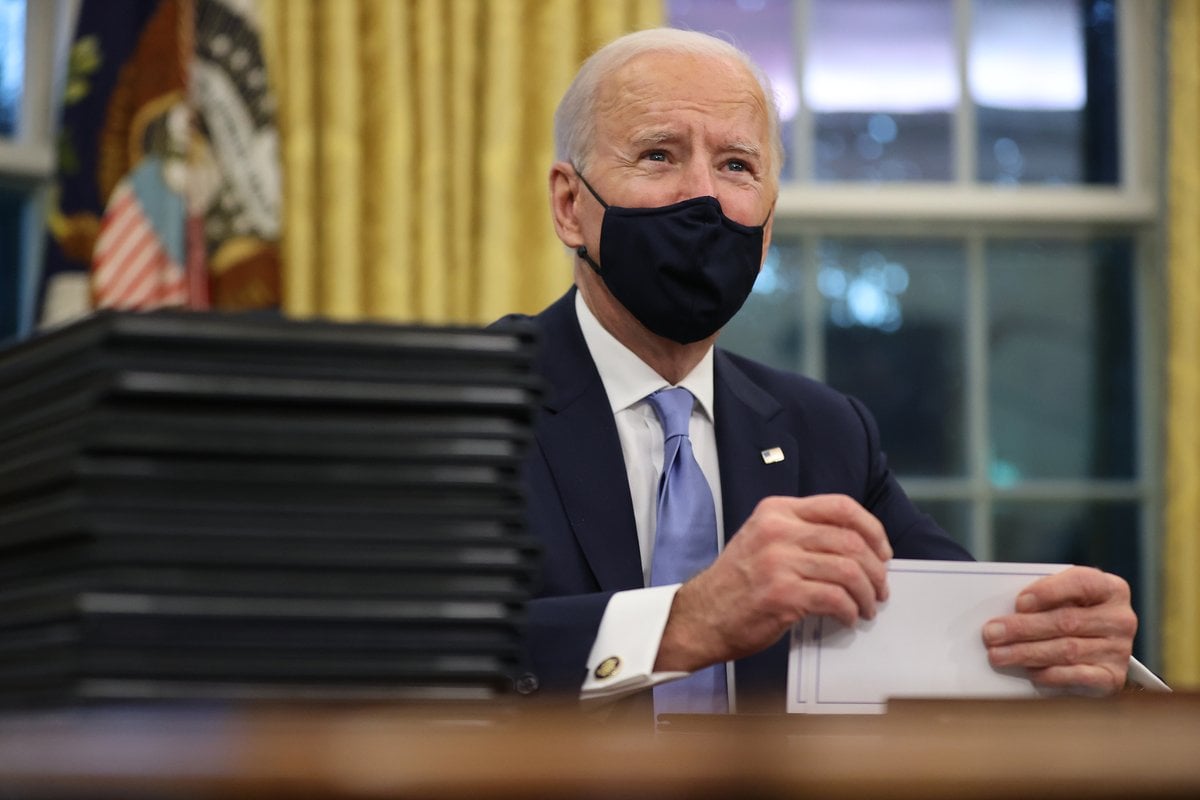 US President Joe Biden is only hours into his new job, but he's already begun dismantling the legacy of the Trump administration.
He has signed his first executive orders, reversing some of Donald Trump's policies on immigration, climate change, racial equality and coronavirus. 
In his inauguration speech, Biden offered a message of unity and restoration to a deeply divided country reeling from a battered economy and the raging pandemic, which has killed more than 400,000 Americans.
Watch: Joe Biden's inauguration speech. Post continues below video.
"To overcome these challenges, to restore the soul and secure the future of America, requires so much more than words," he said.
"It requires the most elusive of all things in a democracy: unity.
"We must end this uncivil war that pits red against blue, rural versus urban, conservative versus liberal. We can do this. If we open our souls instead of hardening our hearts."
The themes of Biden's 21-minute speech mirrored those at the centre of his presidential campaign, when he portrayed himself as an empathetic alternative to the divisive Trump, a Republican.
He then began signing 15 executive orders from the Oval Office, the first related to the coronavirus pandemic. He said there was "no time to start like today".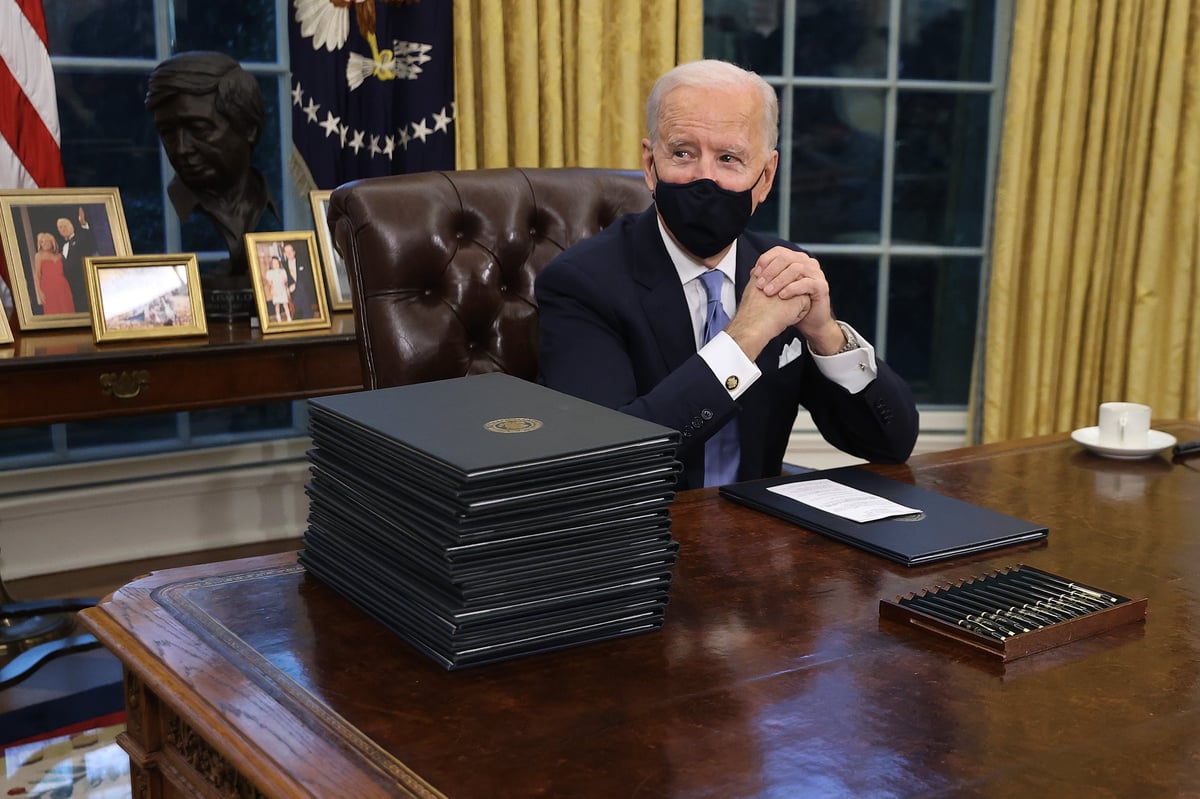 Image: Getty.