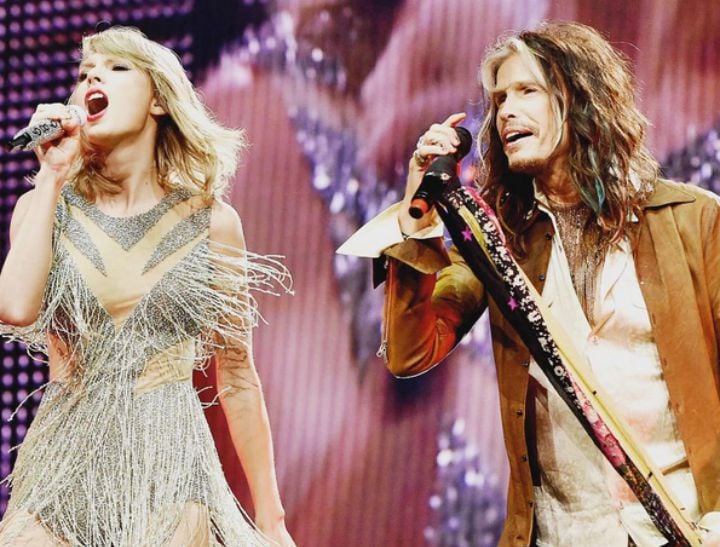 It's Taylor vs Tyler.
It's not exactly unknown information that Taylor Swift has a (teeny, tiny) habit of flaunting her many, many A-list connections up on stage during her 1989 tour performances. Her audiences have already been delighted by impromptu Victoria's Secret catwalks, duets with the likes Selena Gomez and our personal favourite, a performance with Lisa Kudrow to sing 'Smelly Cat'.
But if you thought TayTay's friends were only models and stunning actresses you would be wrong.
This weekend Taylor was joined by an unlikely guest, Aerosmith frontman, Steve Tyler.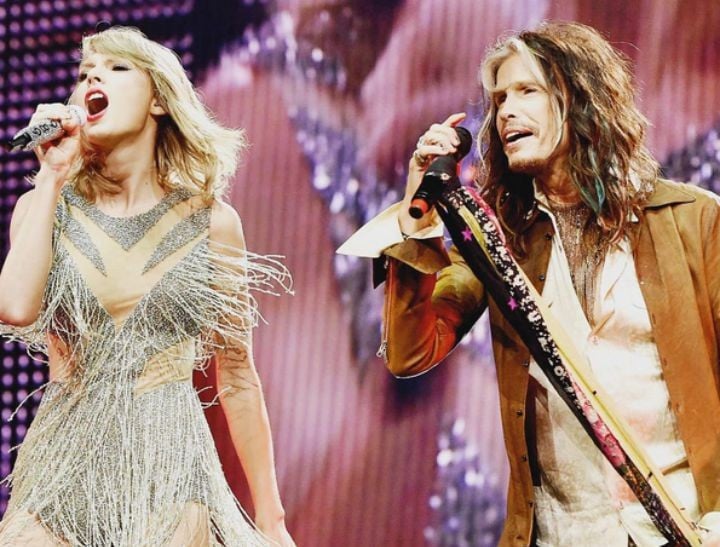 The pair sang his band's 1998 hit, "I Don't Want To Miss A Thing" in front of thousands of screaming fans. (Post continues after video.)