Let's take a moment to acknowledge how confusing the arrival of Beyoncé and Jay-Z's highly-anticipated twins has been.
First of all, the couple hasn't even announced themselves that the twins have even actually been born.
We have no concrete evidence of whether we've been gifted with two more mini-Beys, or two boys or one of each.
As clear-cut as the singer's pregnancy announcement was way back in early February, in which the 35-year-old singer practically spelled out that she was expecting not one, but TWO, glorious babies, the conflicting reports about their arrival is giving us serious stress.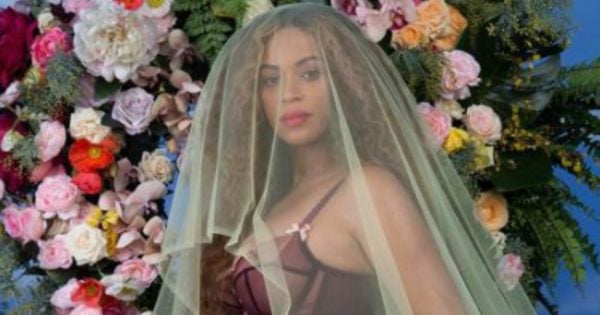 The latest 'Bey-by news'? The names of her twins have apparently been ~revealed~. But we smell a big, fat fish.
Media Take Out claimed to have the "super worldwide" exclusive on the news.
Wow. That's... quite the exclusive, guys.
(Oh, and yes, this is the very same Media Take Out that was sued by Kim Kardashian after it was claimed she "faked" her traumatic Paris robbery.)
"We just got a real JUICY piece of information – from someone who claims to be close with the Jay Z/Bey camp," the site wrote.
"According to our insider, the first couple is being EXTRA TIGHT LIPPED about their new twins...But the insider gave us the names.
"The boy's name is Shawn after his dad, and the girl's name is Bea - after their parents."
Ah, the old "source close to the couple" trick. Because that's never gone awry, right? And we're not entirely sure how a couple who is so "tight lipped" would just go announcing the names of their newborns to anyone who will listen.