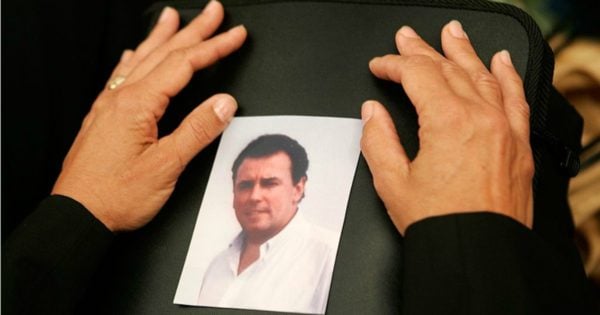 Sean Rooney kissed his wife goodbye and left for work. It was like any other day, except the date on the calendar would soon become synonymous with tragedy; a date that changed the world.
It was September 11, 2001, and Sean's office was in the south tower of the World Trade Centre.
At around 9:30 that morning, Sean phoned his wife Beverly Eckert. After 36 years together, it would be the final time they ever spoke.
In a video shared by Upworthy, Beverly recounted that last phone call with the love of her life, the guy with the "warm brown eyes and dark curly hair" she'd met at a high school dance when they were just 16.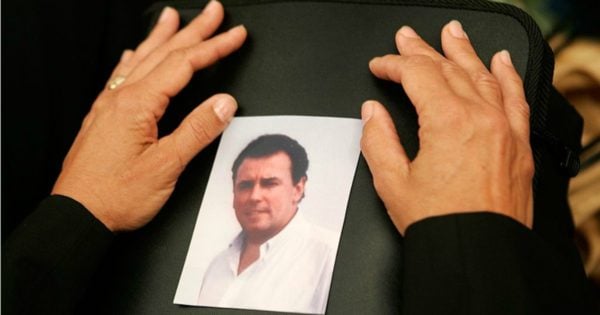 Beverly holds a photo of her late husband Sean Rooney. Image: Getty.
"He told me he was on the 105th floor and he'd been trying to find a way out," she said. "He told me that he hadn't had any success."
As his option began to dwindle, and as the stairwell filled with thick plumes of smoke, Beverly asked him if it hurt to breathe.