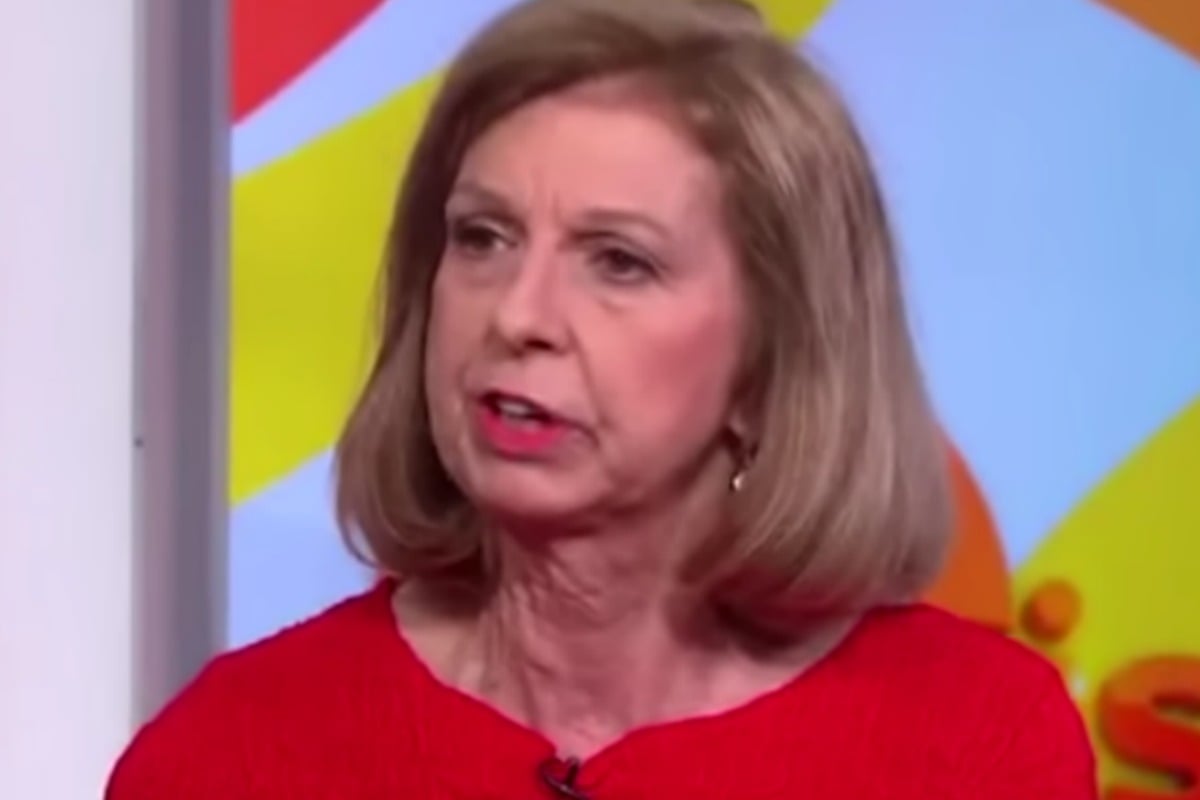 Bettina Arndt has checked out of feminism.
It's a movement, the 69-year-old author and journalist says, that treats women like "pathetic, fragile, complaining wimps".
But it wasn't always that way, Arndt argues.
"I used to be a feminist because I believed in equality," she told Mamamia. 
Arndt's career began in the 1970s, when she became one of Australia's first sex therapists. She was excited about the prospect of more choice being available in women's lives, and thought, as she puts it, "orgasms were a good place to start."
Feminism, according to Arndt, was once about empowerment. She loved the strength and independence encapsulated in Helen Reddy's war cry, "I am woman, hear me roar". But Arndt doesn't see the strength anymore. She just sees victimhood.
"The resulting fragile, wilting wallflowers are eager to claim victimhood and tell tales of scary encounters with the dangerous sexual predator they believe lurks in every man," she said in an address at the Sydney Institute this week.
"Feminism today is not about promoting equality but rather tilting laws, rules and regulations to advantage women at the expense of men. And most people think that is unfair. That's why so few people today are prepared to call themselves feminist. A recent SBS survey found only 19 per cent are willing to use that label. Feminism has gone off the rails and more and more people are speaking out about this divisive force in our society."
We, of course, do not know that be true. There are multifarious reasons one might not call themselves a feminist, and many of them have nothing to do with believing that the world 'advantages women' in the first place.
The intellectual argument purported by Arndt belongs alongside the likes of Canadian professor Jordan Peterson, the creator of the documentary The Red Pill, Cassie Jaye, and men's rights activist, Karen Straughan.
In the wake of the Me Too movement, their voices appear to be getting louder.
"I think the current #MeToo movement is exposing the worst aspects of feminism," Arndt tells Mamamia. That's why she called her book #MenToo, to tell the other side of the story, drawing on a number of men's issues where she posits men are being treated unfairly.
"The Harvey Weinstein case represents a serious problem that needs to be addressed – men using their power to take advantage of women," she says.
"It's a great thing that is now being taken seriously. But I hear constantly from men and women who are concerned this has now morphed into a witch-hunt where punitive women can demolish men's lives using unproven allegations."
When she appeared on Sunrise on Tuesday morning to speak about #MenToo and how men's lives have been derailed by the women's movement, the criticism was swift and cutting.
And perhaps rightfully so.
Arndt described her work as a challenge to the excesses of feminism, and suggested that mothers of sons, "look at what's happening to the men we love in our lives," and posited that "women have been given so much power to destroy them if they like."