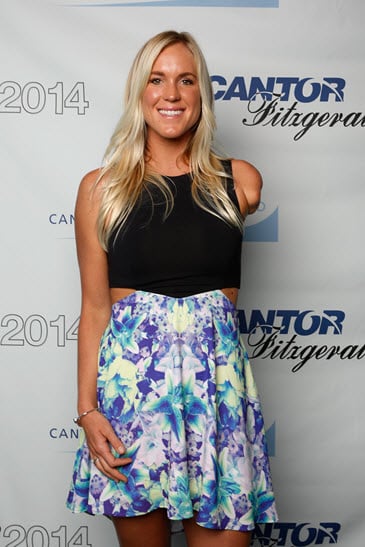 This pro-surfer has a baby on board. There, we said it.
This makes us so, so happy.
You may have heard of Bethany Hamilton.
She's a 25-year-old American athlete – a pro Surfer – who survived a shark attack in 2003 but lost her arm. Her incredible story is an inspiring tale of survival that was turned into a movie in 2011 called Soul Surfer. 
Bethany and her husband, Youth Minister Adam Dirks, announced on their YouTube channel that they're expecting a baby.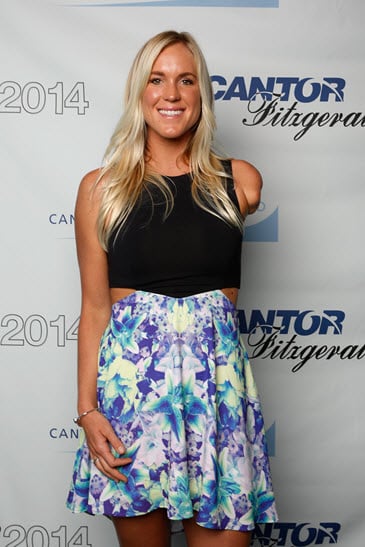 She's 22 weeks along, it's a boy, and yes… she's still going to continue surfing.
In fact, the video is a compilation of the couple answering questions about Bethany's pregnancy, mixed with shots of the pair surfing together.
Watch the brilliant announcement below. Post continues after video. 
Of course, the question on everyone's mind was around the difficulty of caring for a baby with only one arm. And Bethany's been thinking about it herself.
Read more: 10 things about pregnancy nobody tells you (and that weren't in the brochure).
"Motherhood with one arm, I've been kind of thinking about it. I often forget that I have one arm, but when I think about a squirming baby, changing the diaper and just me and this squirmy baby," she said in the video.
"It could be really challenging… but I'll just have to find my own way to take care of the baby. Of course I'll have Adam to help, but if he's out and about busy, I'll have to adjust to little things and figure it out and be creative."
For anyone who knows Bethany's story, she's proven time and time again that she can overcome any obstacle thrown in her way. Motherhood for this woman? We know she'll surprise everyone, yet again.
The baby boy is due in June.