Mecca have announced their bestselling eyeshadow palette for 2017… and it's not what we expected.
Round of applause for the Too Faced Sweet Peach Palette.
At $70, it's hardly budget but the reviews onsite might just be enough to convince you to part with your hard earned dollars.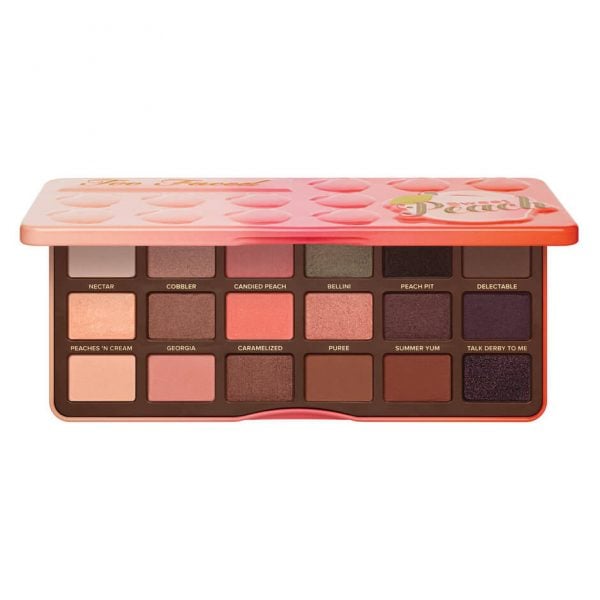 It's got a casual 4.8/5 rating from over 600 reviews. Not too shabby.
At first sight, the colours may look a little overwhelming as they're not strictly nudes, but beauty lovers swear it's perfect for an everyday palette.
"This palette has been sooo easy to use as my first real palette. It creates simple everyday looks or bold, party eyes! The smell is everything. There also isn't a colour I wouldn't use. Best palette purchase!" wrote Lauren.
"I have a few other palettes but this one has always been my go to. So pigmented and the smell is an added bonus. Beautiful colours that blend and go well together," added Rachael.
Offering a mix of 18 peach-y and purple-y shades as well as some browns and a green, there are both mattes and shimmers to play around with. Oh, and it smells rather delicious too thanks to its peachy scent.
According to the folks at Mecca, it took less than four days for this palette to sell out online when it first dropped in May.
Released as a follow up to the enormously popular Too Faced Chocolate Bar palette (which, you guessed it, smells like chocolate), Sweet Peach beat its predecessor along with the Urban Decay Naked, Naked 2 and Naked Heat palettes to the top spot.