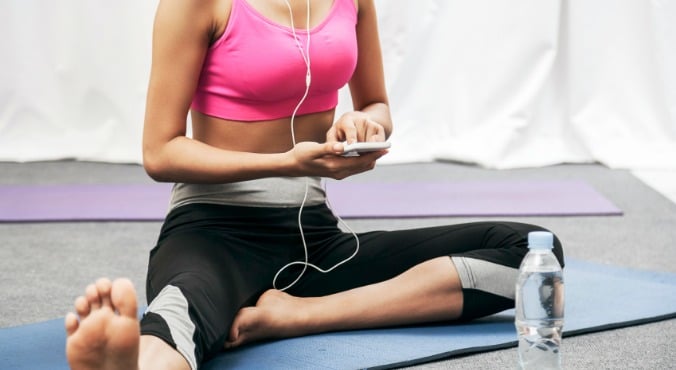 Image: iStock.
Workout Playlist Fatigue (WPF) is a very real, very troubling phenomenon.
There's no exact timeframe in which WPF occurs, but if you've been listening to the same songs at every gym session for the past few weeks you're undoubtedly putting yourself at risk.
Symptoms include, but are not limited to: a complete lack of motivation while listening to said playlist; boredom; and wanting to never hear that collection of songs again until the day you die.
The cure for this condition? A new playlist, of course. To help you out, we asked nine fitness experts and trainers to share their all-time favourite workout jams to serve as your playlist inspo. You're welcome.
Carla McMillan
Co-founder of Bodypass and yogi
Station — Låpsley
Sunset Lover — Petit Biscuit
Clair de Lune — Flight facilities
Gooey — Glass Animals
I Wanna Dance With Somebody — Whitney Houston