I have a confession.
If I am sad, or in a foul mood, there is one video that exists on the Internet that will, without fail, make me laugh.
And I don't even know why. 
LISTEN: For the best new TV show you need to be watching, listen to The Binge.
You see, it consists of a news reporter holding a big black chicken for no conceivable reason.
You can tell that he is uncomfortable and doesn't entirely know why he is there. He is trying to have a grown up conversation with the news desk, while questioning precisely all of his life decisions.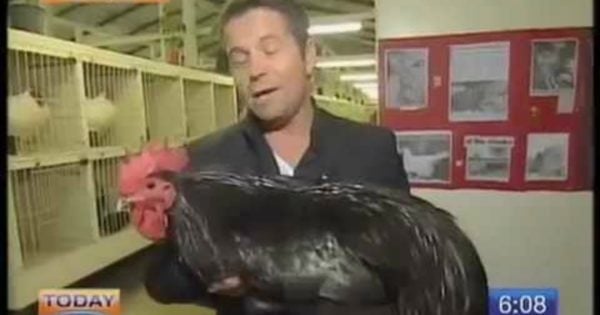 It is at this moment, that the enormous black chicken decides he is done with everyone's sh*t and starts flapping wings I, personally, didn't even know he had.
The news reporter proceeds to hold the chicken's feet in a bizarre and fruitless attempt to keep the interview together.