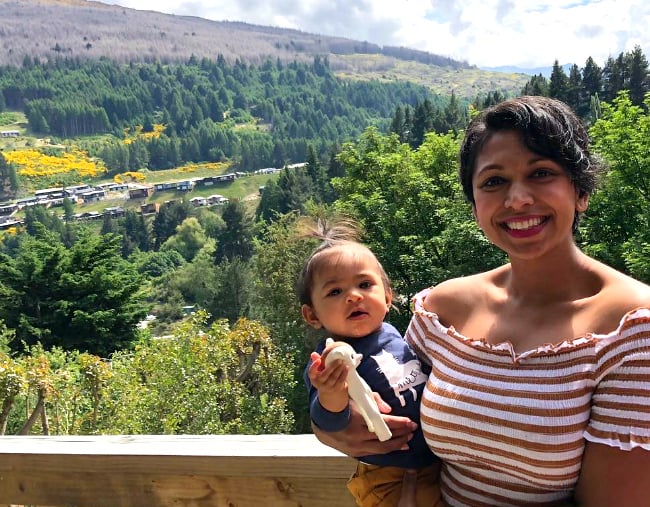 If you're anything like me, when it comes to booking a holiday, the actual booking part is up to you.
Yes, hubby is well and truly capable, but you also know that "research, market comparisons, and looking for a good deal" will only happen if you take control.
We all want one thing – the best for a great price. And so it begins, all this time, energy, excitement (and sometimes exhaustion) to get a good deal.
So, you spend the next few weeks super-glued to your phone whenever you have a spare moment. That spare moment can often turn out to be at 3am after you've just fed your child (I have a 15-month-old so I know this all too well), or when you have that three minutes of peace you so deserve by yourself in the bathroom. If only it looked like this every day…
Or, you leave it for a few weeks before you're meant to leave because, you know, life got in the way and your to-do list kept getting longer and longer, and then you start panicking trying to cram all that research and comparing into an overnight project hoping you haven't left it too last minute and missed out on any awesome deals. Yes, this is all me.
One thing I'm always unsure of when it comes to booking holidays is, do I book in advance and secure a good deal OR do I book later? Which option gives me a higher chance of getting a better deal? Then that opens up even more questions, like, do I book the hotel and car with the flights? Or do I book them after?
These questions are all coming into play while I'm thinking about my next getaway. We're off to Bali in a few months for my sister's wedding, and although we've been there so many times, we love staying in a different area every time we go.
While deep in research, I poked my nose around travel booking site Expedia's new Add-on Advantage feature – which is something you absolutely need to know about.
It's a new way to book a trip and uncover awesome deals . All you need to do is book a flight, car or package to any destination on Expedia. It then "unlocks" discounts of up to 51 percent on selected properties. Sounds too good to be true? Not really, and the best part is coming.