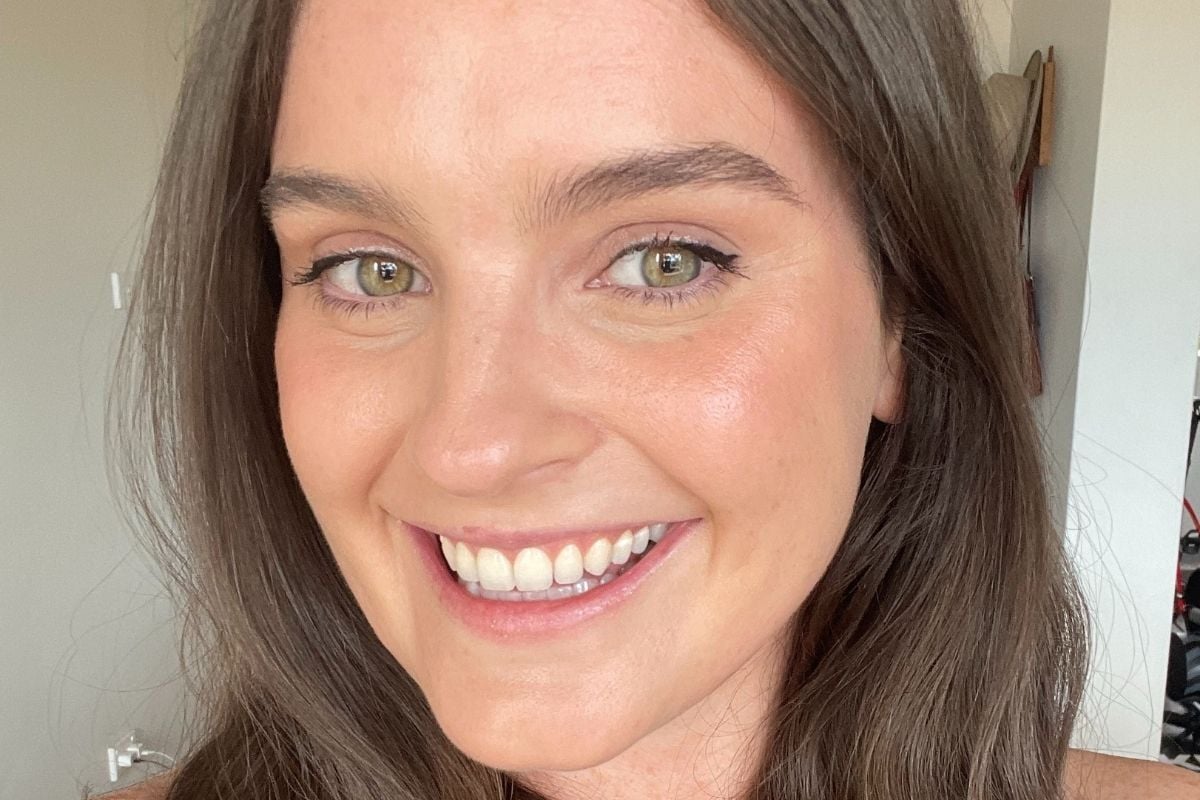 If there's one thing I love doing more than pestering innocent dermatologists with questions, it's asking some of the top makeup artists to spill all their JUICY secrets and promising I won't tell anyone (HA).
From the brands and products they actually rate to the non-negotiable 'rules' they swear by - I'm nosy as hell and I ask it all. And hooly dooly, have I learnt a lot of stuff over the years! 
Watch: I tried the lube makeup trick. And the results kinda surprised me. Post continues below.
So, I'd thought I'd share some of the tidbits I've picked up that I kinda wish I'd known about earlier.
Here are some juicy insider secrets that will help you take your makeup game to the next level.
1. Skin prep before makeup is more important than you think.
This? This one is a biggie. Prepping your skin before applying makeup is terribly important and wildly underrated. Not only does it help with achieving a smoother, more seamless-looking finish, but it also does a lot on the longevity front. 
To get your complexion in the best possible shape pre-makeup, you should have clean skin and the correct moisturiser and sunscreen for your skin type.  
The key with skin prep? Makeup artists say your skin should feel supple and plump, rather than wet or slippery to touch. 
So, don't overload on serums and oils - just concentrate on tending to your main concerns (dehydration! redness! oiliness!).
2. Apply foundation from the centre, outwards.
I cannot stress enough how much this tip changed the way I apply makeup. (HEAPS).
I used to slap on foundation willy nilly, but have since learnt that the best way to do it is to do it sparingly and always start from the centre of the face (near the nose), working your way out to the jawline and hairline.
Not only does this help to create more of a natural finish, but it's where most of us require coverage, anyway. The centre of the face is also the area our eyes are drawn to first - so it makes sense to treat it as the most important part of your makeup look, tbh.
3. A damp beauty blender works better than a dry one.
Okay, confession time. Whenever I was applying makeup, I used to go straight in with foundation and a dry beauty blender and (try to) blend. And yes, she was patchy. And the dry sponge soaked up more makeup.
Bless.
For best results, that's why the pros always recommend wetting your sponge before dipping it into makeup/using it on your face.