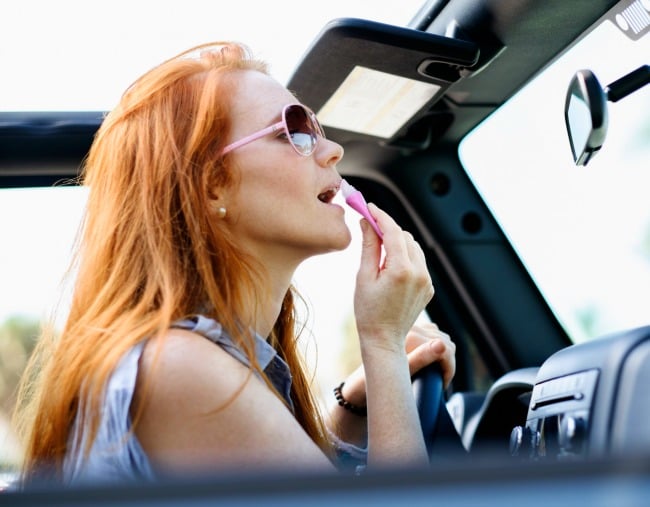 The summer season is upon us and if you're like me, all you're keen to do right now is shake off those woolly winter layers and get out there in the sunshine and splash around at the beach.
All while throwing abandon to the wind (while still wearing sunscreen and practising sun safety, of course) and feeling as fresh on the outside as you do on the inside, now that the days are longer and the sky is brighter.
Not everyone is a fan of making or keeping those New Year's resolutions, but switching up your beauty routine just in time for summer is a fabulous way to feel better about yourself without making crazy long-term promises you don't intend to keep. In this case, you'll start seeing results straight away.
And luckily for you and your long-suffering bank account and wallet, the beauty gods have seen fit to the flood the market with a whole host of affordable products that will leave your face glowing and fresh. While still leaving you with change from $20.
This truly is the most wonderful time of the year…
So why not challenge yourself to shake up your beauty routine while also sticking to a budget? Trust me, it can be done. With these four products, it's a beauty summer challenge we're happy to take up:
1. Colgate Optic White Toothpaste.
Nothing says "summer" quite like spending your days lazing about on the beach with your best girlfriends, and of course populating your Instagram feeds with dozens of smiley, happy and beachy photos that will always be there to remind you of that magical time of year. The best way to feel confident and Insta-ready is to ensure that your teeth are looking fresh and healthy every time you flash a happy grin.
The perfect way to achieve this is to use Colgate Optic White's High Impact White Toothpaste. Using this toothpaste twice a day will see your teeth become visibly four shades whiter after six weeks' use, thanks to the nifty little entry of two percent hydrogen peroxide into the formula. That is the whitening ingredient dentists use in their professional treatments, so you know your teeth are in good hands. And for under $10, it's great value too.
Price: $9.99 . You can buy Colgate Optic White Toothpaste here.
2. Garnier Pure Charcoal Tissue Mask with Black Tea.
The best way to start the summer season off on an indulgent, relaxing note is to whip out a sheet mask. Now, I've tried a whole lot of sheet masks in my time, because nothing adds a jolt of moisture to your face quite like that fine nutrient-filled tissue goodness, but nothing has made my skin feel quite as refreshed as the new Garnier offering.
The Garnier Ultra Hydrating Mattifying Charcoal Tissue Mask has a paraben-free formula that is enriched with Black Tea extract and Hyaluronic Acid to purify, mattify, rebalance oily skin and control shine while leaving skin hydrated. If your skin has become quite dry after winter or spring, you may be tempted to pick up an exfoliate and rub all that dead skin away. But that can leave your skin irritated and raw, just as the steamy season is upon you.