The average Australian dress size is somewhere between a 14 and 16. Not that you'd know if you walked into most retailers.
In some, you'd be hard pressed to find a size 14 on the rails.
While the growing number of fantastic plus size brands  are starting to get the attention they deserve, there's still a gap for those of us who sit smack bang in the middle of 'regular' and 'plus size'. The real averages.
So if you're looking for clothes that aren't too big or too little, but just right for you, we've rounded up the best 10 that cater to the "in-between" sizes.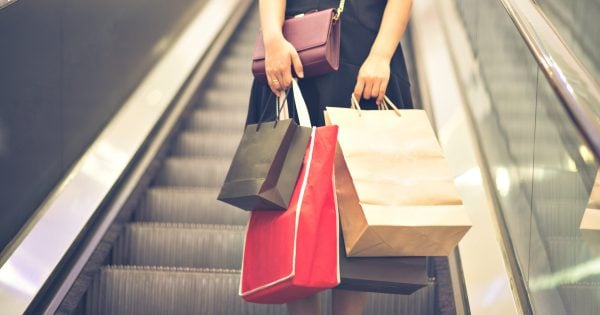 Australia is the largest market outside of the UK for ASOS and when you see the offering it's not hard to understand why. There are literally hundreds of thousands of items to wade through catering to all styles, with new ones dropping daily. Their standard range goes up to size 18, and similar or the same styles are featured in their petite and plus size range.
Whether you're after more minimalist designs or topping up your everyday basics, you won't want to walk past Uniqlo. From shirts to skirts, well cut jackets to stylish coats and even pyjamas, Uniqlo caters from an XS to an XXL and it's all really affordable with basics starting from $10. I buy their parisian-style stripy tops any time I see them. Most of their clothing really is unisex too so if you see something you like from the men's section, snap it up.
Renowned for their homewares, the Kmart clothing section is also very much worth checking out every season. Going from a size 8 to 20, their pieces are trend driven yet wearable and very budget friendly. A new off the shoulder playsuit for $20? Yes, please.
Owned by Country Road, Trenery does great classic and very expensive looking pieces, perfect if you're looking to update your work wardrobe. Best of all, a lot of them are in navy, red, white and black colours making it super easy to mix and match to get the most out of your clothes. Their sizes go up to a size 16 or XXL depending on the style.
Another to add to your favourites. Sundays The Label boast plenty of floaty dresses, beautiful beachwear and party pieces. They go up to a size 14 or XL but many of their designs have a relaxed fit. One not to miss when you're shopping for your next holiday.