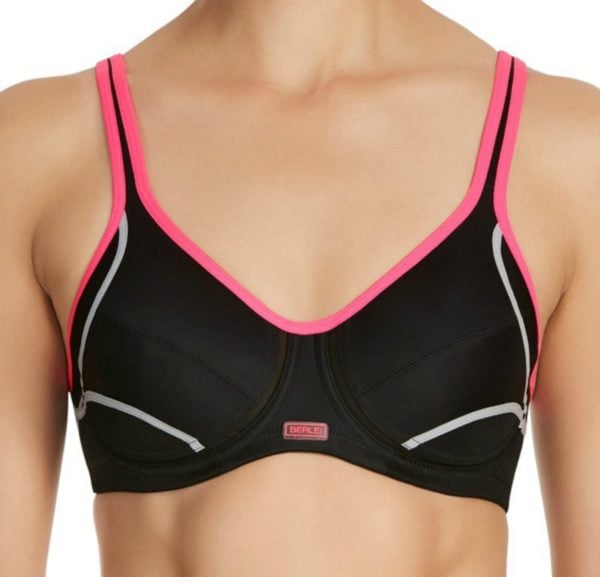 Want to read this later? Pin it here.
The words "clutch and run" will be all too familiar for any women with larger-than-average breasts.
It's the action required during exercise (or running for public transport) and involves holding your boobs tight to your chest with your hands to avoid overenthusiastic bounce (and the associated pain when your sports bra isn't doing it's job).
From not enough support to underboob exposure and insane squidged cleavage, finding a sports bra when you've got big boobs is a minefield.
IT IS SO HARD TO DANCE WITH BIG BOOBS SERIOUSLY NO SPORTS BRA CAN KEEP THEM DOWN

— Francesca Mackey (@Franny_Mackk) October 11, 2016
So we asked (and jumped) around to find the best ones that won't let you (or your boobs) down.
1. Berlei Electrify Underwire Sports Bra, $40
When we asked around the office, this one quickly proved to be a favourite.
It promises to reduce uncomfortable breast bounce by up to 50 per cent and users recommend making the use of the criss-cross feature at the back for more support.