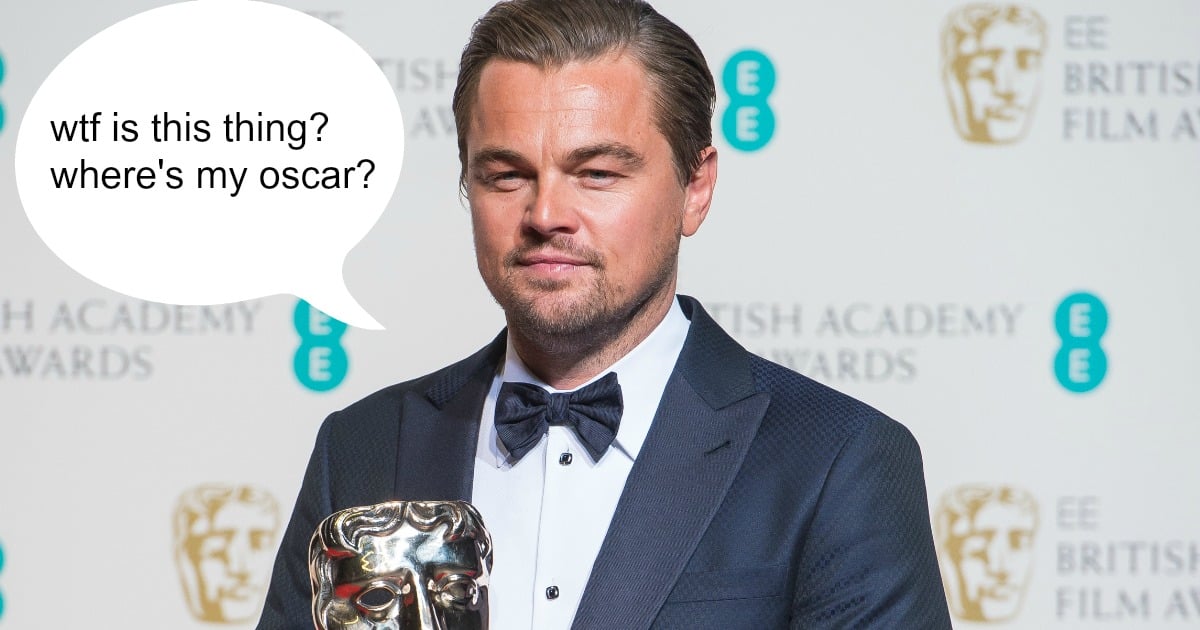 Five nominations, no wins. Leonardo DiCaprio hasn't has a great run at the Oscars so far – but today, everything could change.
Sure, he's got a movie about a bear that's apparently quite good. More importantly, though, Leo's got the World Wide Web behind him.
And they're not holding back their support.
Check out some of the best #PrayForLeo memes below.
This #realtalk. 
He got mauled by a bear and slept inside a horse he needs it #prayforLeo

— Cassie (@CmaileK) February 28, 2016
This incredible show of faith by the people of Mexico. 
@LeoDiCaprio, México supports you! #PrayForLeo ????????#Oscars #OscarForLeo pic.twitter.com/L15sCNzmcd

— Rebeca MMM (@rbk_em) February 28, 2016
This startlingly accurate representation of Oscars glory passing Leo by. 
#prayforleo #Oscar2016 pic.twitter.com/bYLptsT2NJ — Sophie (@sssshort) February 28, 2016
This harrowing depiction of his struggle. 
#Prayforleo pic.twitter.com/O4C2RGBTbq — al!ss ◟̽◞̽☆ (@appl3dore) February 28, 2016
This dream come true. 
Tonight's the night everyone. #prayforleo #Oscars pic.twitter.com/6Yf4721P5J — Jo Winter (@josnowflake) February 28, 2016
This classic Adele/Leo mashup. 
???? #leonardodicaprio goes #Oscars #prayforleo pic.twitter.com/92B0JnhwZJ — Grinsekatze (@Biondabestia) February 28, 2016
This cold, hard truth. 
This photo, which we love beyond all worldly things. 
Leo should have as many Oscars as he does bananas #PrayForLeopic.twitter.com/tarzkeB5tD — bec don (@becdon) February 28, 2016
And finally, this sick burn from Bette Midler:
Watch: The person who wants Leo to win the most: Kate Winslet: