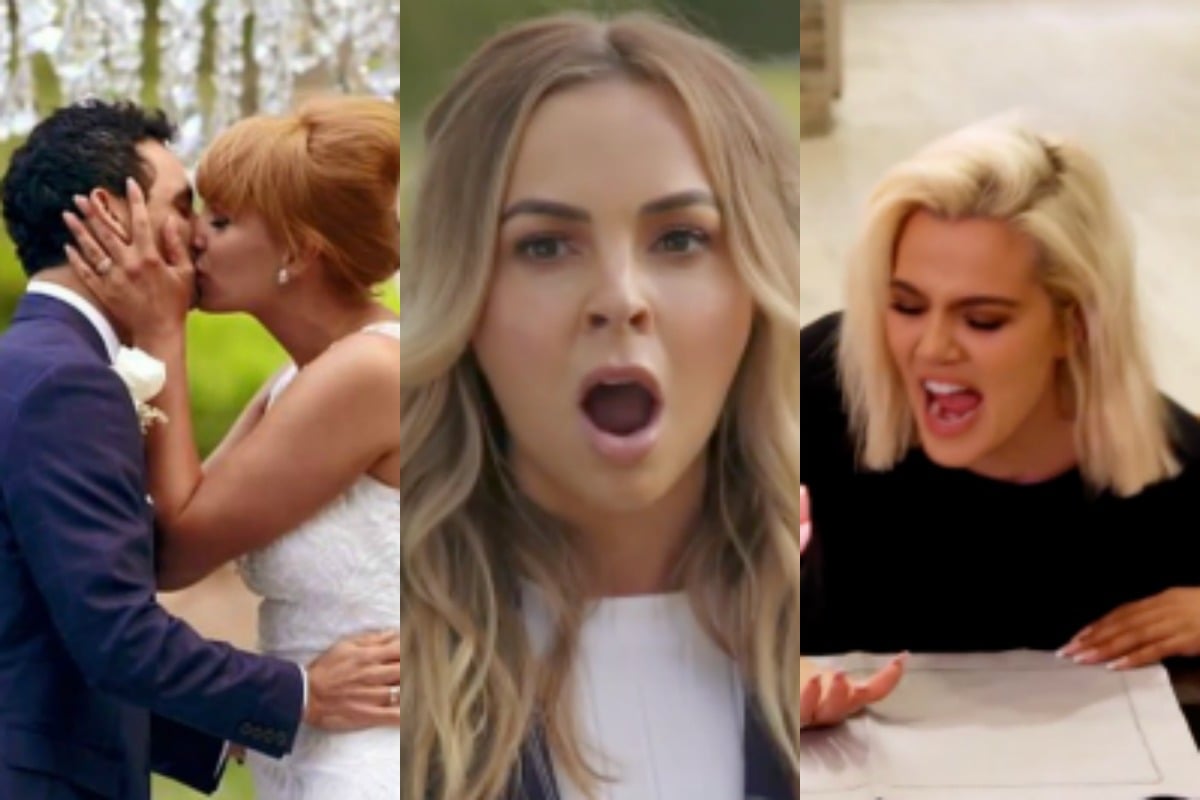 In 2009, Aussies would sit down after dinner and switch on the TV, likely to watch a competition-based reality show.
MasterChef Australia was fresh on screen, it's first season premiering in April 2009. We were five seasons into Australia's Next Top Model, and Ajay Rochester still hosted The Biggest Loser Australia. There was also Australia's Got Talent, then judged by Tom Burlinson, Dannii Minogue and Red Symons and the final season of Australian Idol.
That, or they'd have to switch to MTV or E! for their reality TV dose: Keeping Up With The Kardashians, The Hills and Jersey Shore were the top shows of the time.
An honest reality TV job interview. Post continues below video.
While many of those reality shows have survived – or died, and been resurrected years later – the reality TV landscape looks very different ten years on.
As we prepare to leave the 2010s, it is clear this decade was the decade of reality TV.
At the beginning, the thought of watching strangers marry each other after meeting at the altar, or seeing celebrities perform in giant prawn costumes would've been absolutely wild.
To be fair, they're still wild concepts, but the difference is in 2019… we love wild. To prove the point, we've rounded up the most influential reality TV shows of this decade, from Australia and beyond:
Australian Survivor.
There have been arguments made that Survivor is the greatest reality show ever. And well, we can see why.