Confession: I snoop through people's bathroom cabinets. Regularly.
Call it curiosity – or a blatant disregard for anyone's privacy – but I love it. From the unique ointments to exxy hairspray, there's nothing more interesting than what lies in someone's bathroom vanity.
It's a fruitful secret habit, too.
My hair? The perfect blonde after snooping in my friend's cabinet, and finding a powerful purple shampoo.
My perfume? Paco Rabanne Olympea – the same sweet, deep scent as my work colleague.
My moisturiser? Vasoline Cocoa Radiant Lotion – discovered next to my cousin's toothbrush, and bought the very next day.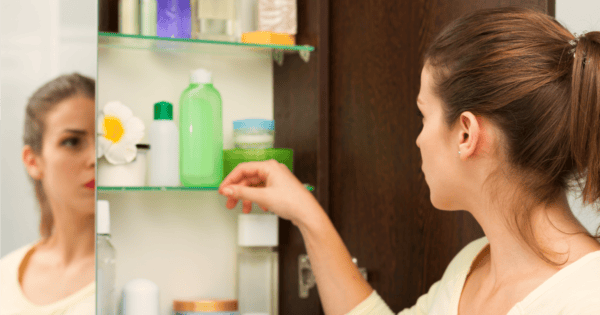 But no expedition into a loved one's guarded toiletry space has been as successful as the one I did on Christmas night, where I found the best product ever.
Yep. I found something that has solved my chafing woes for good. It's what I like to call the Holy Grail of Skin Products.