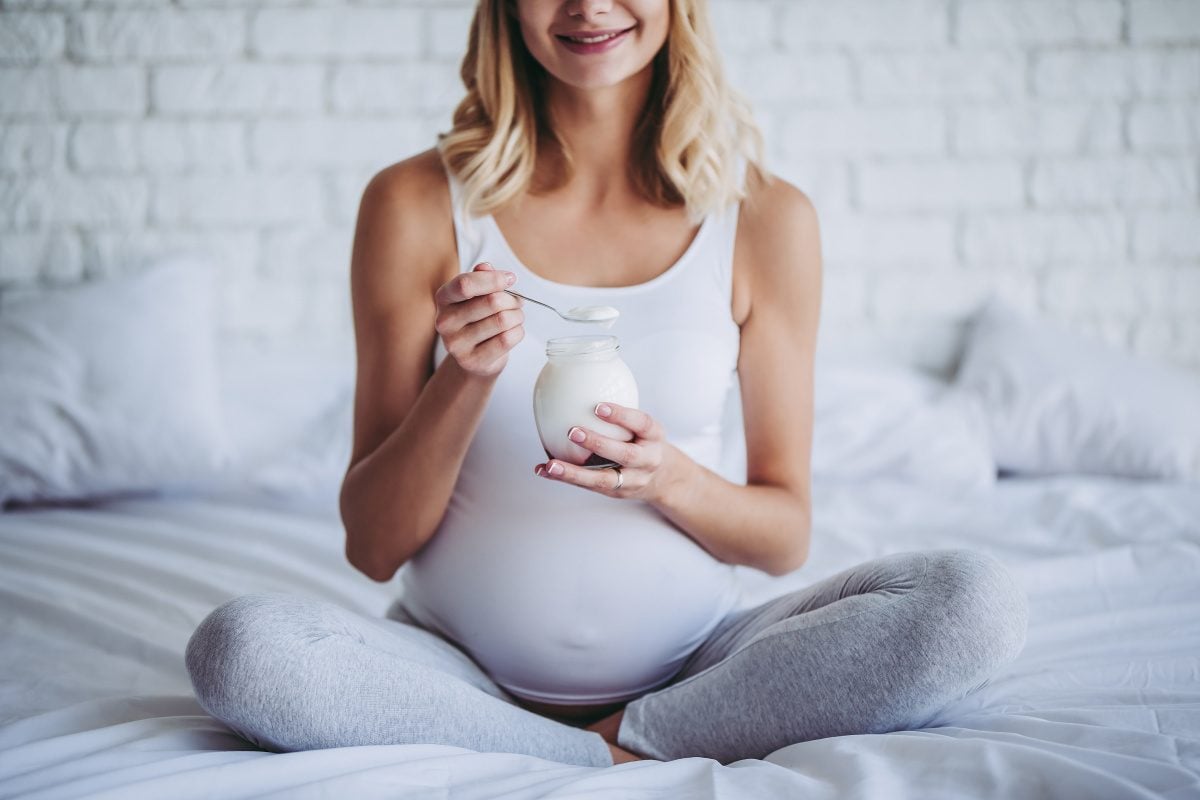 If you've found yourself Googling "gut health" lately, you're not alone.
As we become more aware of what we're putting into our bodies, we're becoming better at figuring out what makes our guts tick.
Or to be specific, what helps the gut microbiome we all have. Micro-what?
The microbiome is the name for the unique ecosystem of trillions of microbes, including bacteria, that we have in our bodies. It is constantly evolving, and factors such as illness, stress, lifestyle, diet, age and gender can all influence what it looks like.
A healthy microbiome features many different types of bacteria. This bacterial diversity brings many benefits, including supporting a healthy immune system.
Kelli Proudfoot, Head of Knowledge and Learning at probiotics brand Life-Space, explains how this works with our guts.
"The gut contains the most abundant and diverse population of bacteria," Proudfoot tells Mamamia. "The highest concentration lies within the large intestine. It influences the nutritional breakdown of food, the health of the digestive system and your general health."
Encouraging bacterial diversity involves managing your diet and environment to give you regular exposure to a range of good bacteria. To achieve this, we should incorporate fresh healthy foods in our daily meals, including prebiotic-rich foods such as leek, onion, garlic, legumes, whole grains and cooked and cooled rice and potatoes, to name a few. Also try avoid over-sanitisation of the environments you're in (yes, there's such a thing as too clean).
You can also support bacterial diversity with probiotics. Probiotics are the living micro-organisms that help maintain healthy levels of the "good" bacteria in our guts. They're found in cultured foods like yoghurt, kimchi, kombucha and sourdough bread, or in probiotic supplements. Life-Space has premium, multi-strain probiotic formulas that help to encourage good bacterial diversity and support immune health at every stage of life.
Here are a few tips for taking care of your microbiome health at whatever stage you might be at, including diet, environment and probiotic suggestions.
What your gut likes during pregnancy and breastfeeding.
For pregnant women, the microbes in your gut and vagina can change as your pregnancy progresses.
A healthy vagina is dominated by various Lactobacillus bacteria. These Lactobacillus species are there to help maintain your vaginal microflora health. That's why Proudfoot advises that douching "down there" is not the best idea.
"It can disrupt the community of beneficial bacteria that make up a healthy vaginal flora," Proudfoot says. "Something you can do to support a healthy vaginal microbiome is to ensure you're supporting your microbiome in general, like eating more probiotic-rich foods, such as yoghurt and sauerkraut, to put some good bacteria back into your system. There are also probiotic strains that may support a healthy vaginal microbiome when taken orally."