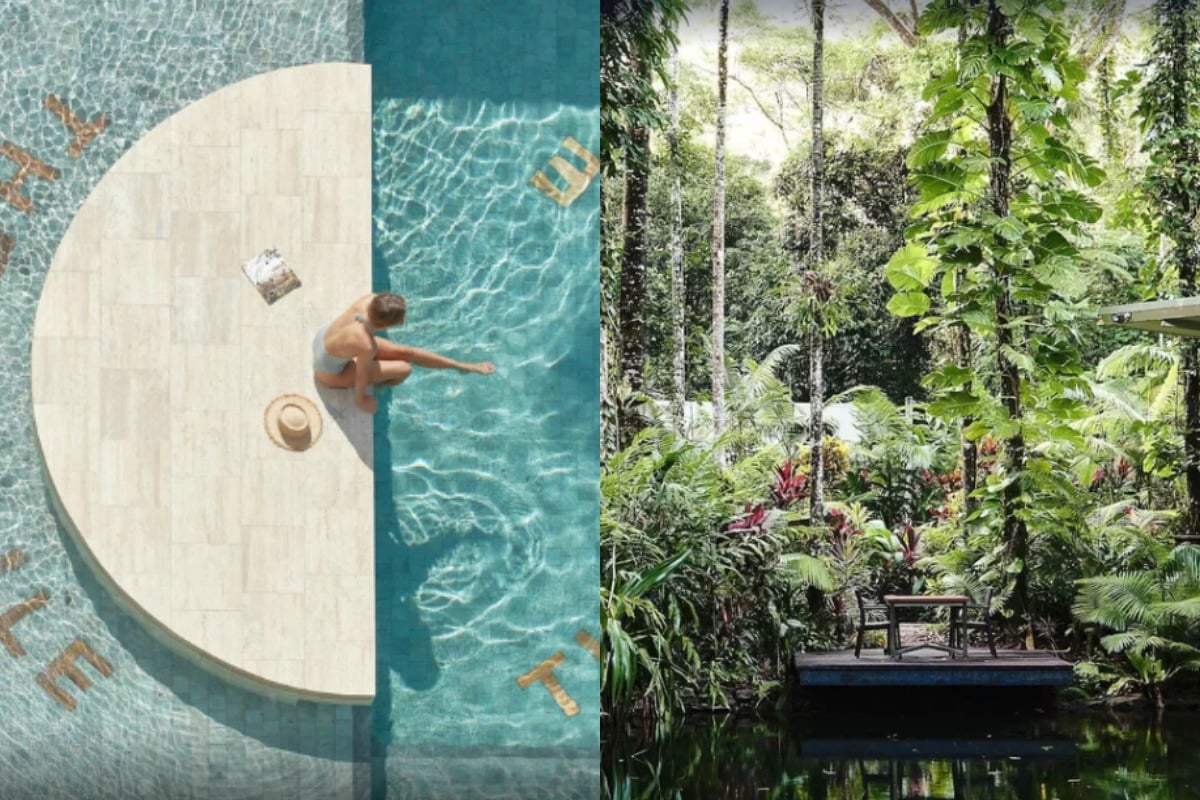 You wake up in your own private treehouse to the sound of native birds greeting the morning sun.
After breakfast overlooking a lagoon, you pop on your walking shoes and explore the local waterfalls.
Or maybe after a day of swimming alongside humpback whales, you lay down under a million stars and let the sound of the crashing waves drift you off to sleep.
No, you're not in some far-flung corner of the world. You didn't have to take a red-eye flight to get here. You didn't even need to leave the country.
You're in one of the many, little-known patches of paradise right here in Australia.
A recent survey conducted by YouGov on behalf of Expedia found that most Aussies have little knowledge of the hidden holiday gems in our very own backyard.
As a part of the study, seven images of well-known locations across Australia were shown to more than 1000 Australians. These included images of the Daintree Rainforest, Lake Eyre and the Whitsundays. Surprisingly, only one per cent could identify that these locations were in Australia.
To help us explore the beauty and wonder of our own country, Mamamia has scoured Expedia for the most beautiful spots that are just as good, if not better, than anything you'll find overseas.
The treehouse experience: Daintree Ecolodge, Queensland.
Unplug from modern life and immerse yourself in nature in this unique boutique accommodation, nestled in the heart of the World Heritage-listed Daintree Rainforest.
The Daintree Ecolodge offers 15 eco-friendly bayans (treehouses) where you can dine at the rainforest restaurant overlooking the lagoon, unwind at the Daintree Wellness Spa, or take a dip in the local swimming hole.