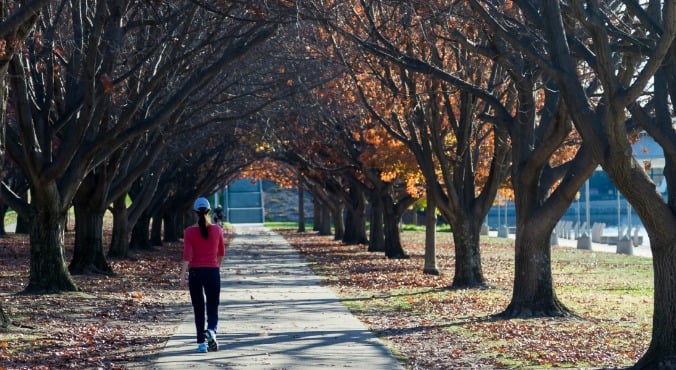 Image: Canberra is particularly lovely in autumn (via iStock).
Canberra is full of people hoping to run for office one day, but that's not the only type of running taking place in our fine capital city.
With its mainly flat terrain and expanses of bushland, framed by a few notable mountains, Canberra has a running spot for every athletic ability. Want a steady, flat run? Jog around Lake Burley Griffin. Looking for a challenge? Time to tackle Mount Ainslie or Black Mountain.
RELATED: The 6 best places to run in Sydney.
Either way, there's a very good chance you'll bump into one of our Federal pollies (or maybe a kangaroo) so keep your eyes peeled. Here are the six best runs in our nation's capital — if we've missed your favourites, let us know in the comments section.
1. Lake Burley Griffin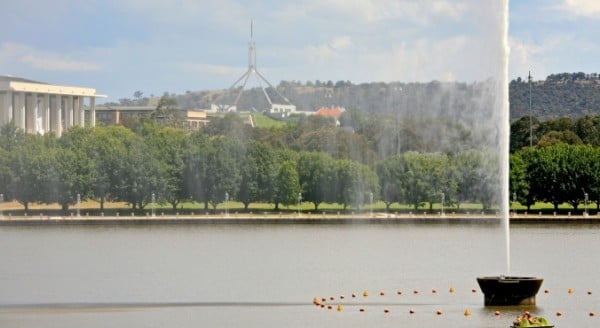 This is a classic Canberra run. Depending on how you tackle this scenic, flat route, you might encounter bushland and wetlands, or you'll get a good look the National Gallery, National Library and High Court. Plus, of course, there's those lovely lake views — they're especially Instagram-worthy at sunset and sunrise (if you can bear the chill).
Distance: The most popular route is Commonwealth Bridge to King's Ave Bridge, which is 5km.
Post-run coffee: 38 Espresso, or Local Press on the Kingston foreshore.
RELATED: The 6 best Brisbane runs for all fitness levels.
2. Cooleman Ridge