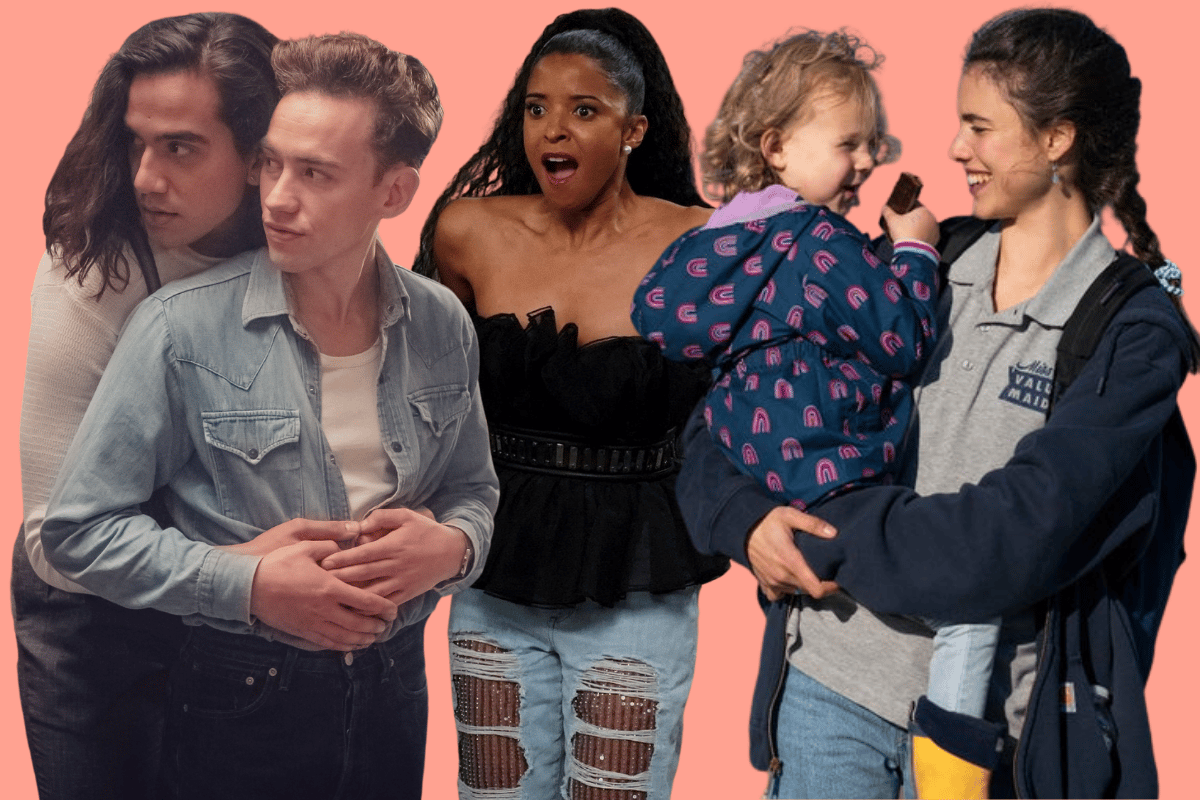 I feel very safe saying that, on the whole, 2021 was a real bitch of a year.
But like all troubling times in our lives, one of the things that always gets us through is stories, incredible characters and getting to escape the bad moments in our lives, even if it's just for a few hours. 
2021, while a not-so-great year, did deliver us some beautifully made new TV shows with characters we've grown to love.
Here are the seven best new TV shows from 2021, including quite a few you probably missed.
It's A Sin
If there's one series that has stuck in my head (and not to be sappy, but also, my heart) from this year it would be It's A Sin. 
The five-part prestige Stan drama is set against the gritty and glamorous world of London at the kickoff of the 1980s, focusing on the city's vibrant gay scene and the friendships, or rather chosen family, that flourished within it.
The lives of the five friends living together in London are rocked by a mysterious new disease that begins to spread through their community - a disease that threatens the buoyant world of first jobs, first loves, and first explorations of sexuality they are living in.
It's A Sin is more than just a brilliant drama series; it's a reminder of our history and the work that still needs to be done.
Watch It's A Sin on Stan.
Squid Game
If there's one show on this list that needs no introduction, it's Netflix's Squid Game.
The South Korean dystopian survival drama took the world by storm when it launched in September 2021 and is now racking up award nominations while also being green-lit for season two. 
The series revolved around a contest where hundreds of people, all of whom were in deep financial debt, were lured into playing a series of deadly children's games for the chance to win an enormous cash prize. 
It was a masterclass in creating suspenseful television, while also shining a light on social issues and ensuring we never look at marbles the same way again. 
Watch Squid Game on Netflix.
Listen to The Spill hosts Laura Brodnik and Kee Reece discuss Squid Games' biggest twist.
Girls5Eva
Stan's series Girls5eva is pretty much a perfect pop song come to life. 
The series was created by Meredith Scardino, known for her work on Unbreakable Kimmy Schmidt and Saturday Night Live, and executive produced by Tina Fey.
The show picks up over a decade after a manufactured pop group called Girls5Eva have all gone their separate ways after a brief stint of stardom.