Whether it's been a rough week, you're feeling a little bleurgh or you've kicked some major goals (literally or figuratively) sometimes you just need a little pick me up.
Scratch that-you DESERVE one.
However if you can't afford a week's retreat in the Bahamas, bling to make Mariah Carey jealous or a gold leaf facial, we've found the next best thing.
The best shiny new beauty releases for under $20. Yep, they'll likely cost less than your weekend avocado on toast brunch.
Here are our 10 favourites to treat yo' self with this week.
1. Bondi Sands Everyday Liquid Gold, $19.95.
If Summer already feels like a distant memory, you'll want to add this to your next shopping cart. The new 'everyday' version of their bestselling Liquid Gold, this dry oil gives a subtle yet buildable (and most importantly effortless-looking) glow, while also hydrating your skin with argan oil. The handy pump makes mess minimal and it's super quick to dry.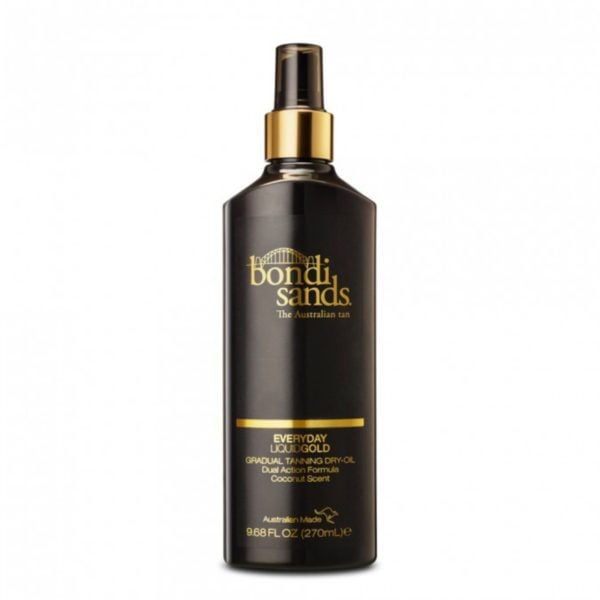 2. Blistex Pearl Ultra Moistering Lip Balm, $5.95
The humble lip balm just got a major makeover. The usual hydration is there with ultra moisturing shea butter but the real winner is the unique packaging. It's a shell that reveals a pearl! (Yes, I'm easy to please.) Novelty aside, it makes it super easy to apply either straight to the lips or using your fingers and the click-shut feature means you won't find it capless and smushed at the bottom of your bag.