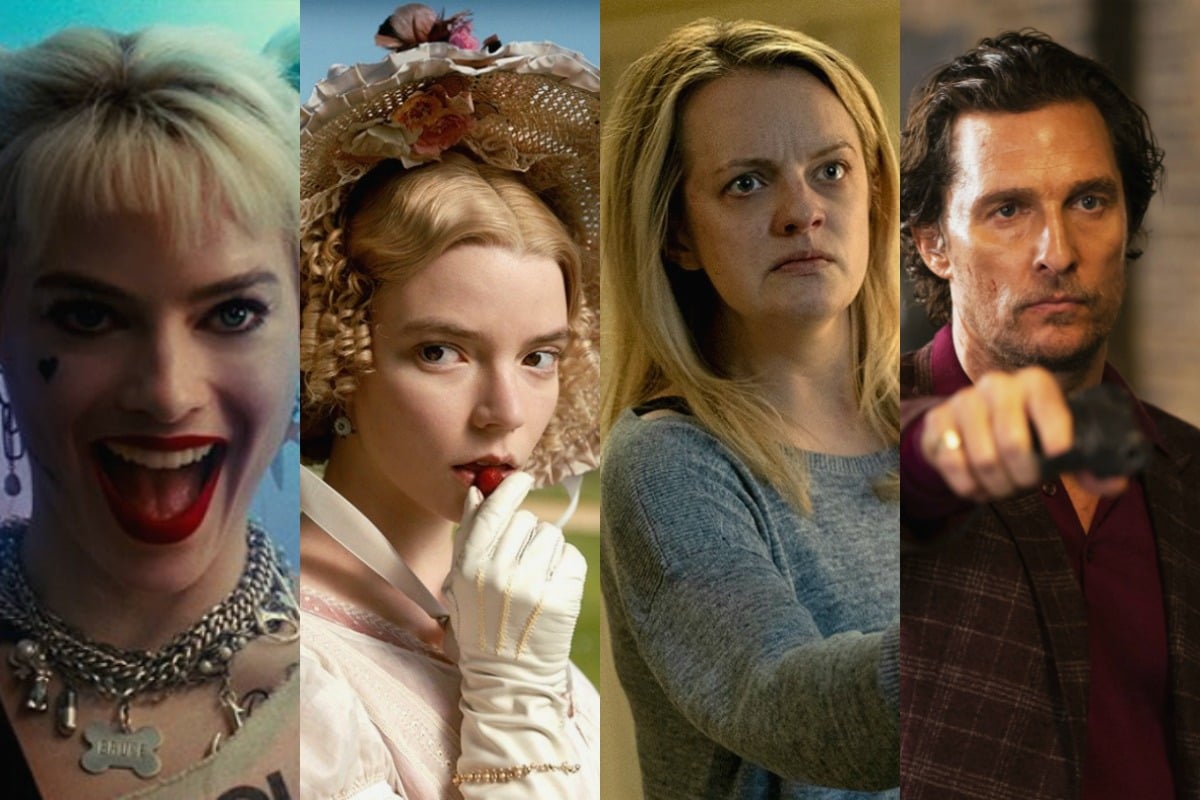 The cinemas might be closed and a slew of highly-anticipated flicks relegated to the end of the year, but that doesn't mean you can't enjoy the magic of the movies in the comfort of your own home.
Her's a list of the blockbuster movies that have been fast-tracked to home release so you can watch this long weekend.
Extra points if you burn some popcorn and smear something sticky over your seats so it feels like you're in a real cinema.
Parasite
The gift we all needed in these troubled times.
Black comedy-thriller Parasite, which walked away with four Academy Awards this year including Best Picture and Best Director, has been fast-tracked to Stan months ahead of schedule. You can now watch it from Easter Saturday, 11 April.
I won't give any spoilers away, but Parasite can be best described as both a comedy and a tragedy and centres on the relationship between the wealthy Park family and the destitute Kim clan.
Watch it on Stan from Saturday 11 April.
The Hunt
Blumhouse Productions, the team responsible for The Purge, Black Christmas and Paranormal Activity know what they're doing when it comes to supplying us with intriguing horror flicks.
Their latest offering, The Hunt, is now available to watch in Australia, although it did have a bit of a rocky road to its release date.
The Hunt, which stars Betty Gilpin, Hilary Swank and Emma Roberts, focuses on 12 strangers who wake up in a clearing with no idea how they got there. It turns out that they've all been dragged into a sick death game where wealthy people hunt them for sport.
The satirical horror thriller, which was originally scheduled to be released in September 2019, was delayed due to a series of mass shootings that took place in America and has now been fast-tracked straight to home release in Australia.
Watch it on iTunes or Google Play from Friday April 10
The Invisible Man
The Invisible Man, which was a box office hit when it premiered in Australia in late February, is a brutal spin on the famous H.G. Wells novel and 1933 sci-fi/horror film of the same name.
The horror flick stars Elisabeth Moss as Cecilia, a woman who escapes her abusive billionaire partner Adrian's (Oliver Jackson-Cohen) mansion and flees to the safety of San Franciso.
When news of his death reaches her, she finally feels a moment of relief, until odd things start happening around her safe house and she begins to realise that, somehow, Adrian is still there.
Watch it on iTunes, Google Play or Foxtel Store.