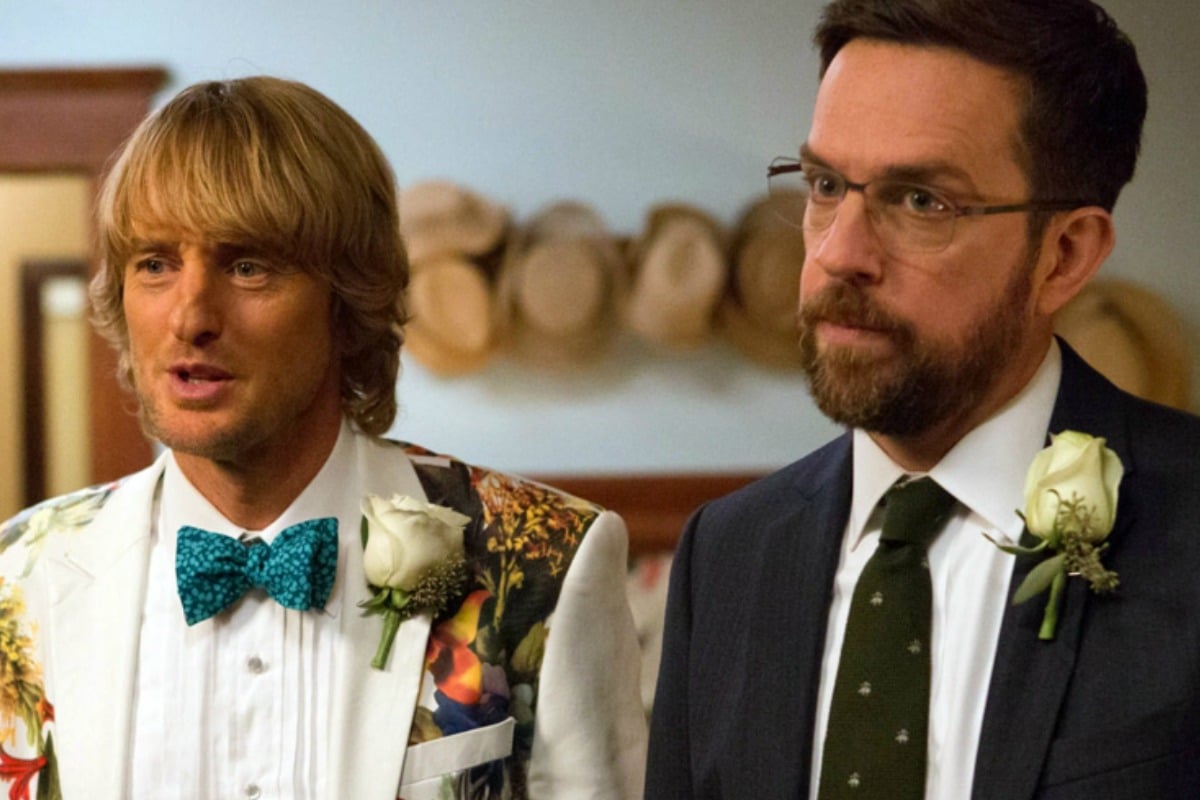 If you're an introvert, the thought of going out on New Year's Eve represents a special kind of hell.
There's the crowds of people… the lines of people… the hours upon hours that you have to spend with said people pretending you're having a bloody marvelous time when you really just want to go home to your couch.
So this year, why not cut out the middle man and stay the heck home and finally give yourself – and your couch – the New Year's Eve you've always dreamed of?
To help you out, I've rounded up seven of the best movies you could be watching alone on the couch, while everyone else is lining up for an $18 vodka cruiser.
There's a lil' something for everyone:
To All The Boys I've Loved Before
To All The Boys I've Loved Before is based on the 2014 young adult novel of the same name.
The movie follows half-Korean, half-Caucasian high schooler Lara Jean Covey (Lana Condor).
Lara Jean lives with her widowed hot dad Dan (John Corbett), her older sister Margot (Janel Parrish), and her younger sister Kitty (Anna Cathcart).
Lara Jean likes to read sappy romance novels and she's also in love Margot's boyfriend, Josh (Israel Broussard), who happens to be her best male friend.
At some point, Lara Jean thought it was a good idea to write love letters to the five guys she'd had a crush on in the past, including Josh and the school jock, Peter (Noah Centineo).
She never intended to send them.
Of course, this being a rom-com, someone else sent them on her behalf, setting off a sequence of events that force Lara Jean to come out of her self-imposed shell and actually confront her true feelings.
Yep, you can probably guess where this is going.
Get on it.
The Ritual
The Ritual stars Rafe Spall (Black Mirror), Robert James-Collier (Downton Abbey), Arsher Ali (Doctor Who) and Sam Troughton (AVP: Alien vs. Predator) as four British university friends who reunite to mourn the loss of their mate, by taking a hike in the Scandinavian wilderness.
Which sounds lovely… but it's the woods so no good can come of it.  ¯\_(ツ)_/¯
Things get a lil' creepy when one of the hikers injures his ankle and the group decide to take a shortcut through a dense and spooky-looking forest.
Which is all well and good… except the forest isn't any ordinary forest. It's a dark and mysterious forest of Norse legend, where an ancient evil still exists and stalks them at every turn.
Good times.
When We First Met
I was starting to think I'd never stumble on another good rom-com, but then I found Netflix's When We First Met.
And I have to say, it's the rom-com we all desperately needed in our lives.
It stars Adam Devine (Mike and Dave Need Wedding Dates, Workaholics) as Noah, a 20-something hopeless romantic who feels a little bit lost.