Ah, the 1980s. The decade that gave us bright blue eyeshadow, perms and fluoro-coloured lycra. What more could we possibly be thankful for from this glorious decade?
Well, there are the fantastic films that are still being enjoyed to this day, of course. Here are Mamamia's top 10 best movies from the '80s.
1. Dirty Dancing (1987)
Patrick Swayze in tight black pants, wooing a young Jennifer Grey through some of the best dance numbers in movie history – it takes a hard heart to not enjoy this charming film.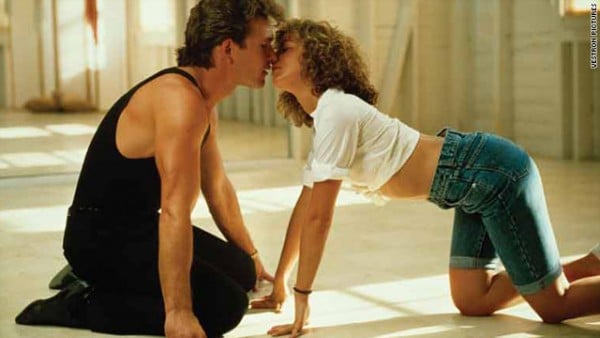 2. Back to the Future (1985)
I will shamelessly admit that my first celebrity crush was Michael J. Fox, but aside from his gorgeous face gracing the screen, the classic time-travel storyline is the key reason this sci-fi flick's popularity continues to this day.