brand-image">
Before every birthday party my kids are invited to, I have the same conversation with myself before buying a present.
I take a mental stock of the pile of toys we have at home that the kids never use and I vow not to contribute to that pile in anyone else's home. No one has the space or the desire for unnecessary clutter, and toys that aren't used? Definitely fall into the unnecessary clutter basket.
The truth is, all toys are not created equal. Most toys will capture the attention of a child initially, but few can hold it. Those that do are worth their weight in gold.
So before you embark on any Christmas shopping for the kids in your life this year – your own, your nieces or nephews or your grandchildren – bookmark this list.
These eight toys, currently available at the Toys"R"Us Christmas Dreams sale, are guaranteed to provide entertainment and fun, well beyond Christmas morning.
Zoomer Kitty.         
Thinking about buying a child a pet? Unless you're the parent, think again. Leave that to the family to choose. But if you have an animal-lover on your hands, Zoomer Kitty is a perfect alternative. She's a sweet interactive Kitty who loves to play, pounce and purr. She has touch sensors in her head, ears, and cheeks and loves being cared for like a real kitten.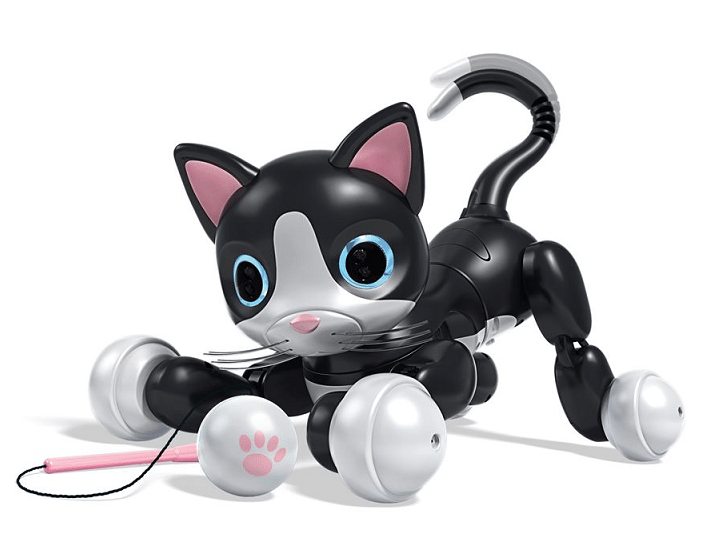 Castle Barnyard Bouncer.
This isn't a small gift by any means, but it will be loved. And only takes a minute to blow up with the included pump. A bouncing castle of their very own is a dream come true for animal loving kids. It's decorated inside and out with farm animals, offers two slides, a ball pit complete with 50 balls, basketball hoop and bouncing area. This will keep your kids happy and hopping for hours. And it will be perfect for birthday parties, barbeques and lazy afternoons at home.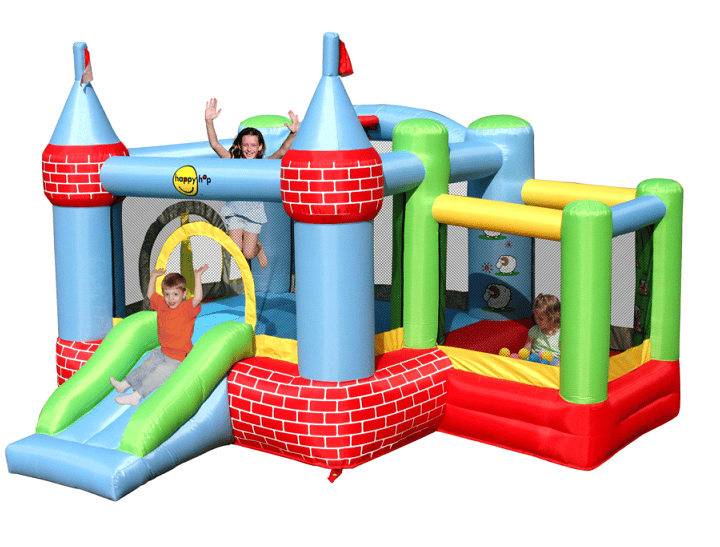 Mountain Rock Train Table.
This is no ordinary train set. It comes with over 100 pieces that include 23-feet track, lights and sounds, a play table with storage drawer, eight trains, two vehicles, three traffic signs, a fuelling station, five cargo bundles, four streetlights, five wooden figures, four rock trestles, two viaducts, four trees, a crossing gate, two trestles, two construction zone cones, four rocks and over 55 pieces of wooden track and accessories to create the track layout shown. It even fits with pieces from the Thomas and Friends Wooden Railway sets that are also available at Toys"R"Us. Be warned, it might not just be the kids who enjoy this.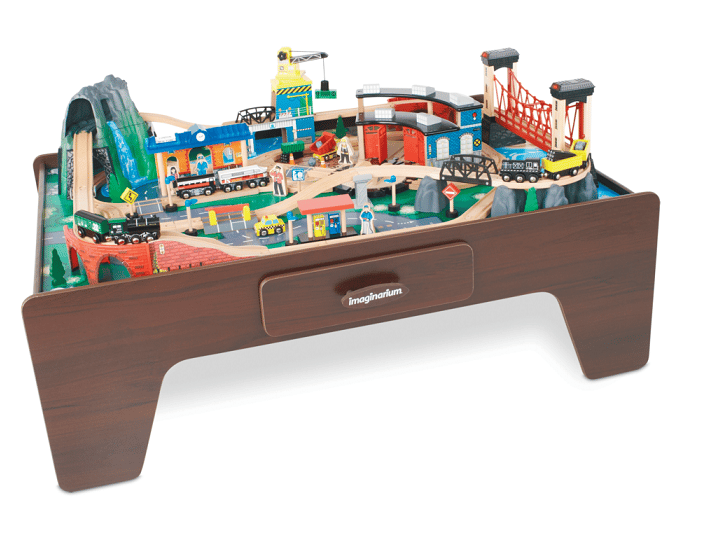 IDO3D 40 Project Deluxe 3D Art Studio.
There is always a need for a decent craft kit. It's the perfect toy to bring out for wet and rainy days or afternoons spent at home. Having an activity set like this tucked away is a gift – for kids and parents alike. Kids can build their own 3D creations, or design like a pro using the 3D Guide Map. It creates up to 40 projects, includes eight 3D drawing pens, a spotlight, a plastic sheet, accessories and a 3D guide map. It will get their imagination whirring and their fine motor-skills working.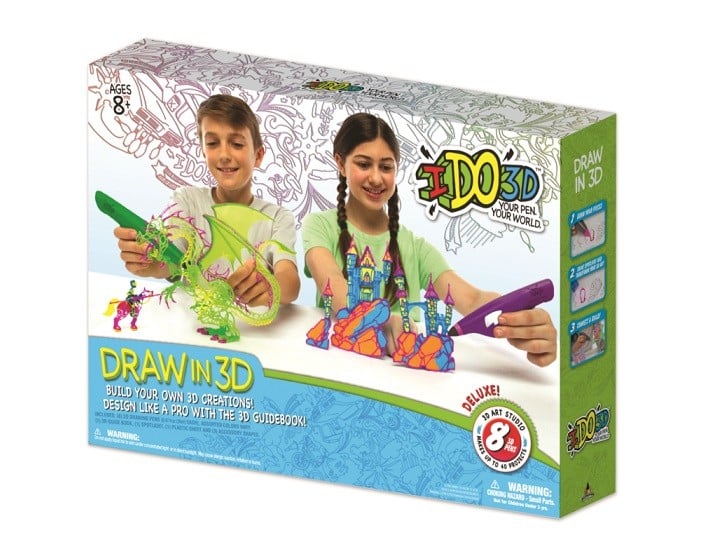 Frozen Flashing Light Karaoke.
What child doesn't love Frozen and a good sing-along? None that I've ever met.
The Frozen Karaoke Machine is easy-to-use and allows kids to sing along with their favourite music. It comes with a CD and a lyric booklet featuring hit songs from the movie: Let It Go, Do You Want to Build a Snowman, and In Summer. Most parents will happily submit themselves to (yet) another rendition of Let It Go when it keeps the kids as entertained as this.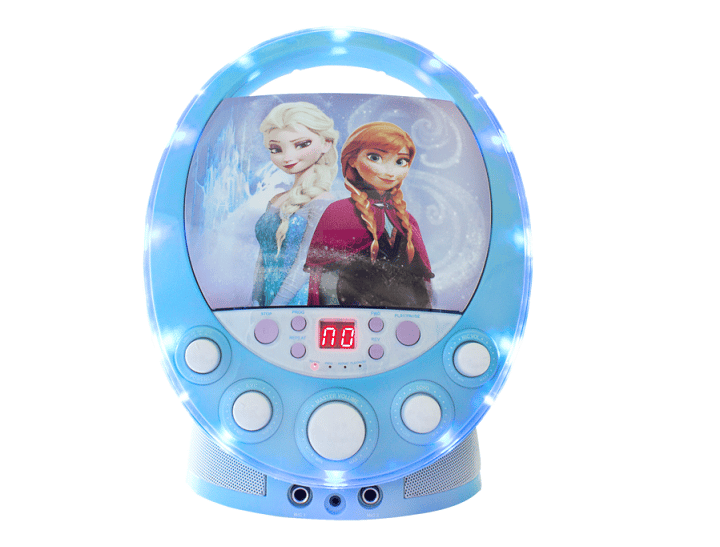 Star Wars Bladebuilders Jedi Master Lightsaber.
For any Star Wars fans, or Lightsaber-lovers, this is a sure winner. It is the definitive lightsaber of the Bladebuilders system and provides unique components to create over 100 different combinations. Their imagination is the limit!  It comes with a main Lightsaber featuring lights and sounds, two independently-lit lightdaggers, expansion hilt, two elbow connectors, dual connector, and cross connector. For kids over four, this will be a well-loved and well-used addition.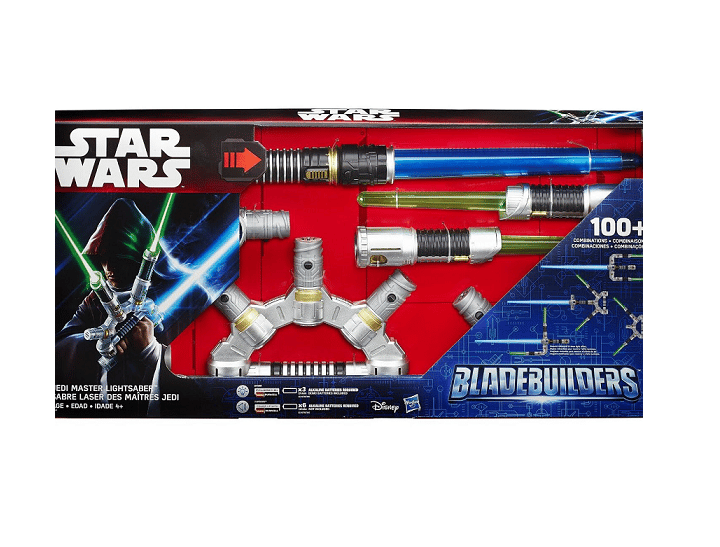 Little Live Pet Clever Keet.          
Who's a clever birdy? CleverKeet is! He is an interactive, singing and talking bird who will enthral those lucky enough to call him their own. He will respond to his "owner's" voice, loves to learn new words and to explore his little playground. He comes in pink or blue and will delight those around him. Another great alternative to buying a family a pet while delivering some of the fun (and just a tad of the responsibility) of being a pet-owner.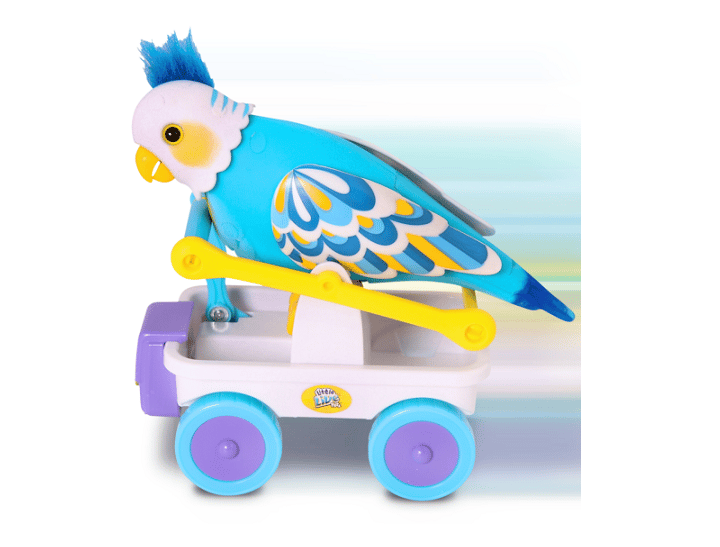 Vuly Thunder Summer M.             
A trampoline is hardly a small gift but it's a big winner. Designed by an Australian team of designers and safety experts, Thunder is the safest, strongest and most stylish trampoline ever created. It will provide hours and hours of entertainment and give kids a brilliant excuse to get outside and start jumping. This will only suit families with some space in the backyard, and is worth running by the parents first.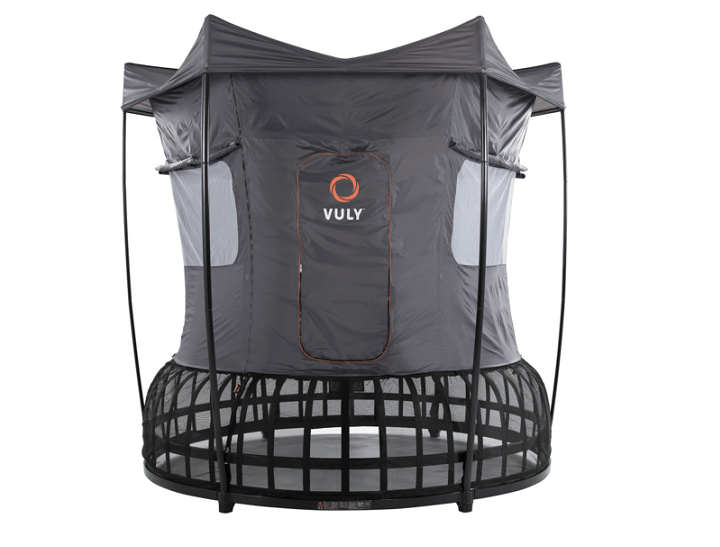 What toys have kept your child's attention?
Thank goodness we have some toy experts on hand who have tried and tested the fun for you.

brand-image">
Choose from the hottest toys and make your Christmas Dreams come true at Toys"R"Us. But don't just take our word for it, they're all approved by our Chief Toy Testers! Sebastian and Alanah have given their tick of approval! See them put our toys to the test on our website toysrus.com.au
Don't forget to come in store for our exclusive Augmented Reality Make and Take Christmas Card events on Saturday 31 October, Sunday 1 November, Saturday 5 December and Sunday 6 December. Join our VIP Club and register for your spot. Don't miss out.