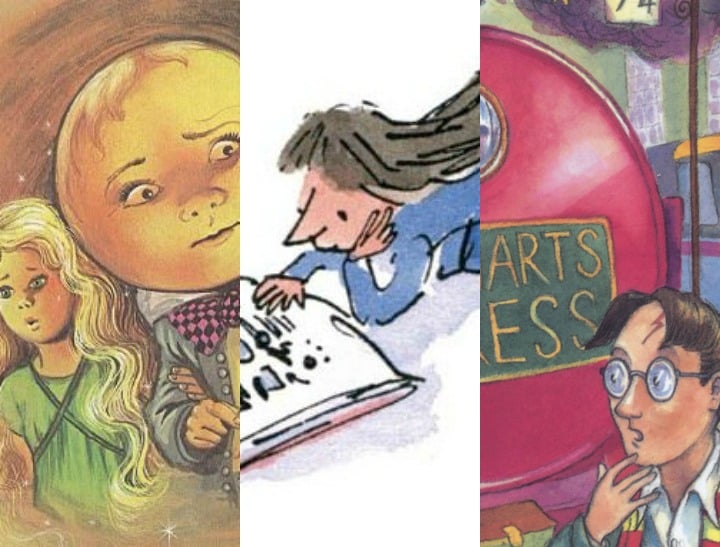 As a kid I was reading all the damn time.
Anything and everything I could get my hands on. Sure there were a few duds (The Twilight series, anyone?) but there were many I'll never forget.
These are the books I go back to time and time again. These are the ones I loved so much I will force my hypothetical future children to read. And hey, if the 'having kids' thing doesn't work, out I'll just continue reading them over and over and over.
1. Where the Wild Things Are.
A boy called Max creates a little trouble around his house and is sent to him room by his parents. This is where his imagination takes hold transporting him into a jungle where he becomes King of the Wild Things.
This 1963 picture book by Maurice Sendak sticks with me as one book that really opened up my imagination at a young age. It's only 338 words long, but in those few sentences the story takes you further than many epic novels can.
2. Matilda.
This Roald Dahl book tells the story of a young girl who by the age of three has taught herself to read. Her mysterious magical powers only grow from there, alongside her parent's neglect and the ire of her sociopathic Headmistress Miss Trunchbull.
It's a great lesson on not only the importance of reading but standing up for what's right.
3. The Faraway Tree.
The Faraway Tree was Enid Blyton at her finest. It was about a group of kids who had an enchanted tree near their house that was filled with magical creatures. At the very top of the tree they discover a ladder that leads them to a magical land, which is different on each visit.
The children are free to come and go from this world, but have to leave at a certain time or else they get stuck there forever. Reading this book as a kid gave me a huge sense of adventure and a desire to discover new places. I especially wanted to find that world where everything is made of lollies. No luck yet.
4. The Velveteen Rabbit.
This classic 1922 children's story by Margery Williams was a bit of eye-opener about the way the universe works. You know- you try so hard for the boy to love you while he looks at all the pretty, shiny other toys and then when he finally comes around he gets sick, you get quarantined and then thrown out in the garden.