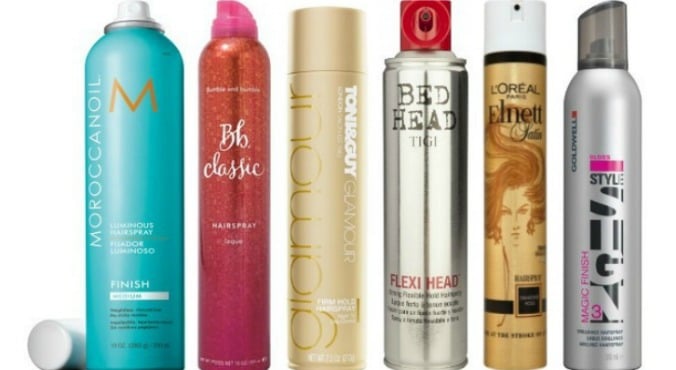 Image: supplied.
When it comes to my hair, I'm a fairly low-maintenance kinda gal. I can get ready in less than 10 minutes, and a simple up-do and quick round of hair spray is all I usually need.
However, I know all too well the pain of running out the door and releasing your hairspray has left your hair way too stiff and weirdly shiny.
Desperate to avoid this? I've done some investigation to find the hairsprays that offer great hold minus the crunchiness; that won't ruin your hair when you're in a rush; and that you can rely on to provide great hold all day but also deliver a natural looking, healthy shine.
Demanding, aren't I? But they do exist, I promise.
How your hairspray works also depends on how you use it. See our fail-safe guide in the video below. (Post continues after video.)
1. Bumble & Bumble Classic Hairspray
This is like the hairspray equivalent a cheeseburger when you're horrifically hungover — in other words, it's wonderful. It's light, but strong. It has a great sheen, but isn't too shiny. It holds, but brushes out effortlessly. It's unlike anything else and the fragrance isn't overpowering — actually, it smells amazing. $38 for 295ML.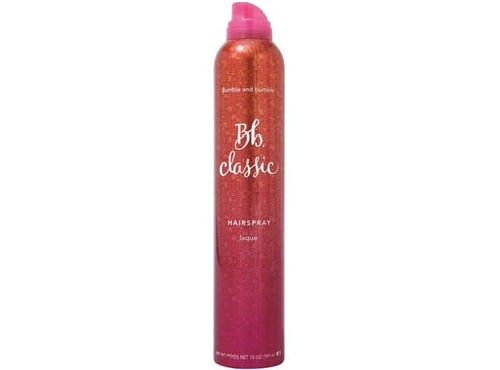 2. L'Oreal Elnett Satin Diamond Hold
This hairspray is a dream. If you're heading to an event, consider this your new go-to. It has fantastic long-lasting hold, and has a really nice shine without that "stiff" sheen look some hairsprays create.