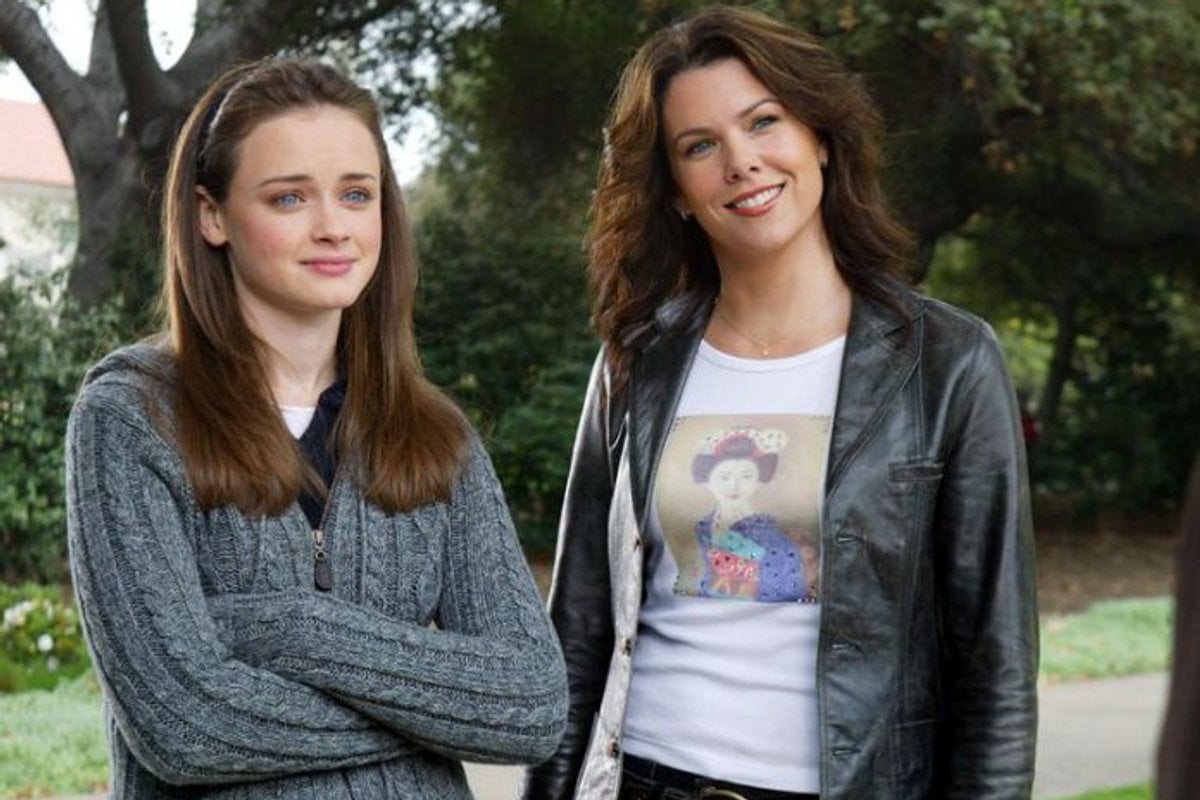 It was the type of relationship that television shows like to glorify.
Think Gilmore Girls – Lorelai and Rory, the dynamic mother-daughter duo, blessed to have a kind of closeness, an unbreakable, enviable bond.  
That was how my Mum and I were.
Watch: Be a good mum. Post continues below. 
In fact, during high school, other girls would call us Lorelai and Rory, almost wistfully – "I wish I was as close as you are with your Mum" and "your Mum is so laid back and cool, you can tell her anything." 
I could, indeed, tell her anything – and I did. My mum, after all, was my best friend.
And that is no bad thing, especially during high school when you want unconditional support, and when parents want their children to feel like they can tell them anything. 
Other girls were sneaking out of their houses at midnight to hang with boys in parks, lying about drinking and smoking, living double lives unbeknownst to their parents. Not me (and not just because I was a goody-two-shoes) – I was telling Mum everything. Why wouldn't I? We gossiped like best friends should. I told her the secrets my friends kept from their parents. 
It worked. Our relationship, our friendship, thrived. 
Until it didn't. 
I grew older and the secrets that I confided grew more intense. But Mum was my best friend - why wouldn't I tell her every little thing? Why would that change?
It changed because the dynamic started to change. 
When I was between the ages of 18 and 20, it felt like an odd time. You still most likely live under your parent's roof, but you're considered an adult - with all that comes with that - and you're, most likely, drinking and going out and exploring and experimenting. And it was in this space, this pocket of time, that the friendship between my mum and I started to fracture.