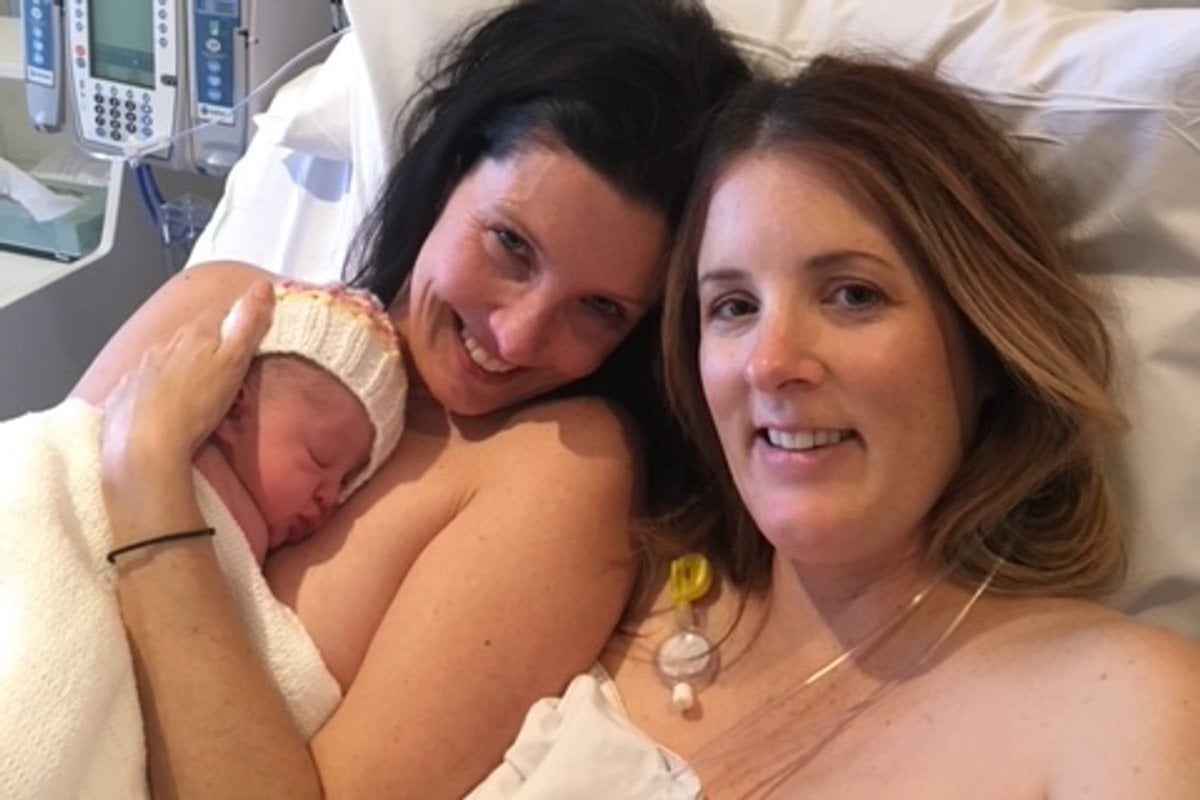 Lauren and Nicole met over 20 years ago at university and became instant friends. The pair's close friendship became more like family when Lauren gave Nicole the greatest gift of all - the chance to be a mum.
Nicole always thought that conceiving a baby would be a challenge because of her endometriosis. When she first fell in love with now husband Andrew, the conversation quickly turned to starting a family. 
"I met Andrew when I was 35 years old and we had some early chats about my wish for a baby," Nicole tells Mamamia.
"I basically had to say that if he wanted to be with me, we would need to get a move on!"
Watch: What is endometriosis? Post continues below.
The couple consulted with a fertility specialist in 2014 and began what would eventually become a four-year journey with IVF.
"When I started IVF, I was still working in a demanding full-time job as a lawyer. I was very open about it with my manager and the team because I had to spend so much time out of the office at the clinic. 
"After 12 months into the IVF process and no pregnancy, I took three months of unpaid leave as I was feeling exhausted."
Nicole returned to work part-time but found it hard to balance the stress of her job with the continuing emotional and physical toll of IVF. She ultimately made the difficult choice to resign, as her desire for a family came first.
It was around the two-year mark of her journey with IVF that best friend Lauren first approached Nicole with her life-changing offer.
"Lauren sent me a text that said she had given it a lot of thought and that if I wanted, she would carry a baby for us as our surrogate. It was an absolute game changer, and it was amazing. I was incredibly emotional and it also just gave me a huge sense of relief."