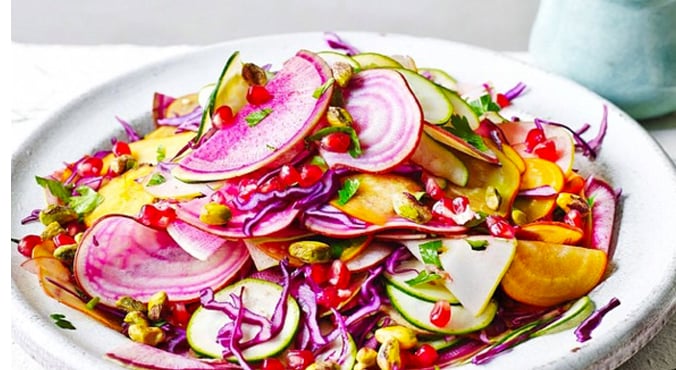 Image: Just one of Raw Vegan Blonde's incredible creations.
Look, it's been an arduous task drooling over hundreds of incredible foodies, trying to pick the 13 best food accounts on Instagram. But someone had to take one for the team.
From raw/vegan cheesecake, to gluten-free/high-protein smoothie bowls, healthy food ideas have never been so readily available, or so damn pretty.
Here are some of our favourite foodstagrammers (definitely a word) to follow in 2015, to keep you on track with your new year goals…