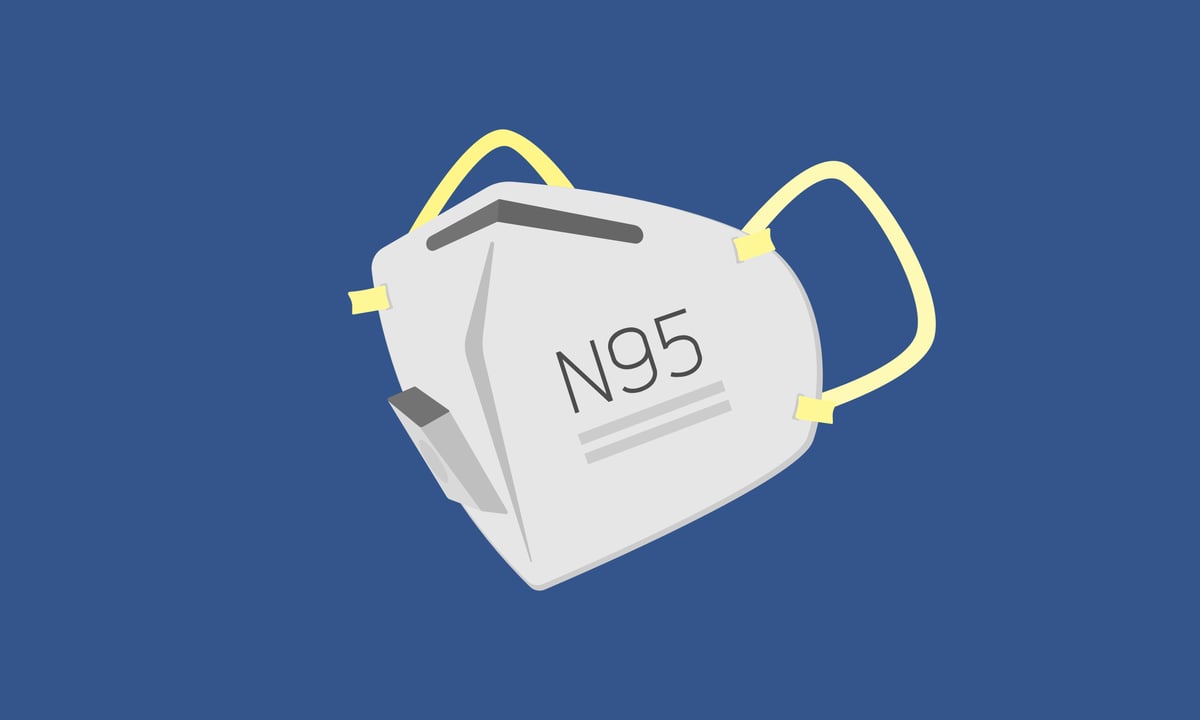 Keys? Check. Phone? Check. Mask? Check. 
Over the past couple of years, wearing a face mask has just become part and parcel of everyday life. 
But as the Omicron strain continues to spread, medical experts are recommending people upgrade their mask protection. More specifically, there has been growing conversation around which masks are most effective in preventing COVID-19 infection.
Watch: Here are some signs to use when talking about COVID. Post continues below.
While any mask is better than no mask, recent studies have shown that a specific type of mask can prevent the transmission of the Omicron variant better than cloth masks and surgical masks.
So, what is actually the best type of mask to wear to protect yourself from infection? 
We asked GP Dr Imaan Joshi to break it all down.
What is the best face mask to protect against the Omicron virus?
So, will a cloth mask or surgical mask actually protect you from COVID? "Yes, both are better than no mask, when droplets and air can be transmitted greater than two metres, especially when coughing," confirms Dr Joshi.
"[With] Omicron, however, medical advice has again changed in view of how infectious it is - to ditch cloth masks and rely at a minimum, on a three-ply surgical mask or better which significantly reduces transmission."
When it comes to preferred mask usage, Dr Joshi said fit-tested N95/KF94 masks (if you can source and afford them) work better than surgical masks.
"KF94 and N95 masks are equivalent in that they filter out 94 to 95 per cent of particles compared to less for surgical masks, provided the fit is good and it forms a good seal over the face," she said.