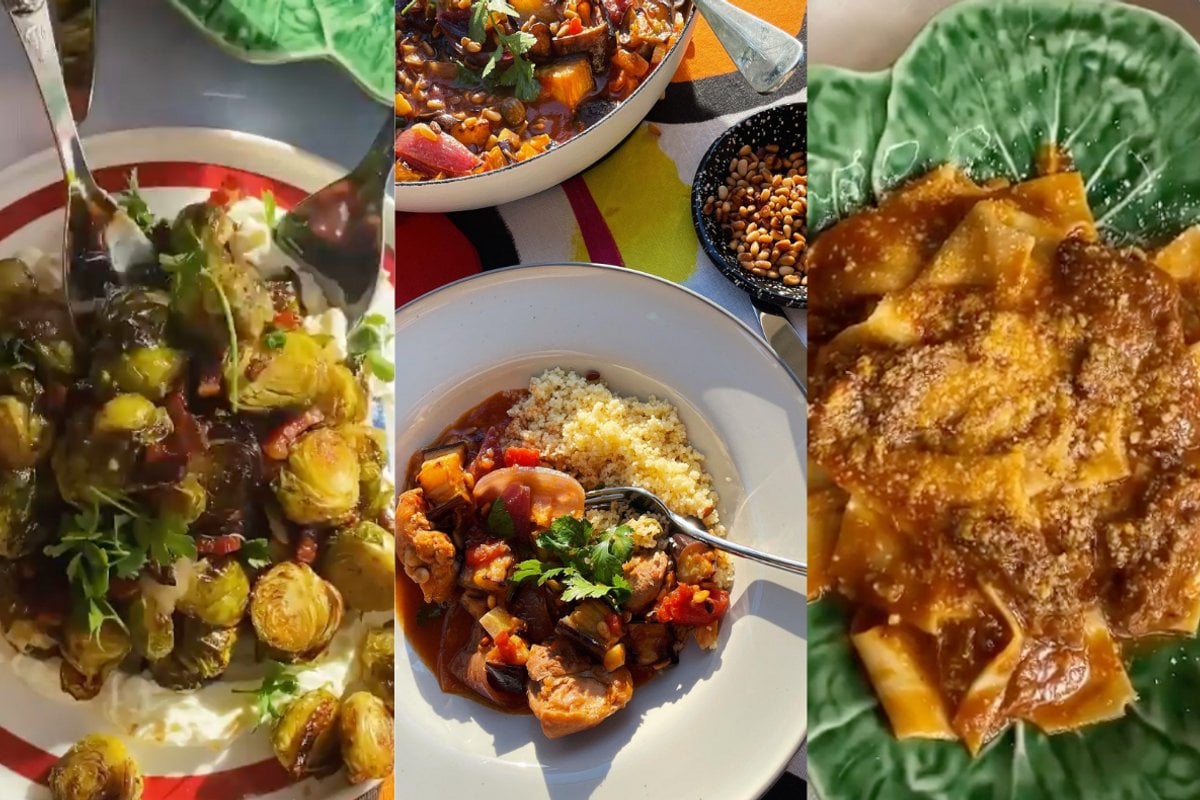 A little over a year ago, I quit my job in social media to work part-time and spend my days off building my side hustle, a recipe Instagram account called Into The Sauce.
At 29 years old, I felt perfectly poised to start sharing my favourite and best recipes with the world, as though all my life decisions had led me to this moment.
Side note: Don't use the microwave when reheating these five foods. Post continues below.
At 19, I moved from Adelaide to Sydney to study cooking at Le Cordon Bleu. Since graduating, I have worked at some of Sydney's top restaurants, run my own catering business and farmer's market stall, got a degree in nutrition, worked in operations at Uber Eats, and then social media in the beauty industry. 
This blend of cooking and social media experience meant the stars had truly aligned for my recipe sharing Instagram. 
My 'gram is all about step-by-step, easy to master recipes, chic tablescaping and server ware accents. But most of all, it's about great recipes.
I love sharing content and recipes and I'm so happy I get to do this for work. 
I obsessively test my recipes and I'm always really confident when they go live; I treat my testing process with the psychotic level of perfectionism I'd employ if I were writing a cookbook.
The positive feedback is the best; I screenshot every lovely piece of feedback I receive from my followers.
So, I'm excited to share with you my five most coveted recipes, the ones my followers never fail to share or DM me after trying.
Rosé Pasta.