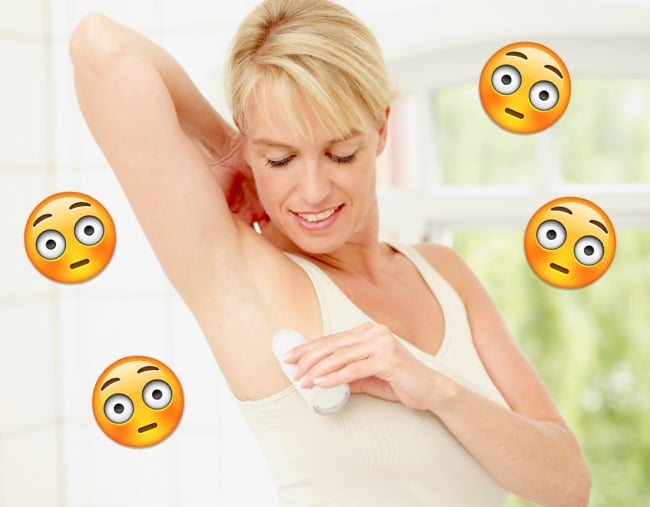 Welcome to the latest edition of silly things that never needed to happen.
You see, here at Mamamia we love a good life hack.
We also love a bad hack.
And this is the most ridiculous and unnecessary hack we've ever come across.
Recently a woman shared a "hack" on Facebook. The "hack" was about how to remove the plastic cap off roll-on deodorants.
In a 30 second clip, the woman explained that instead of trying to pop or pry the cap off, you should roll the deodorant up so you can easily remove the cap.
YES THIS IS A THING THAT ACTUALLY HAPPENED.
Here's the video: