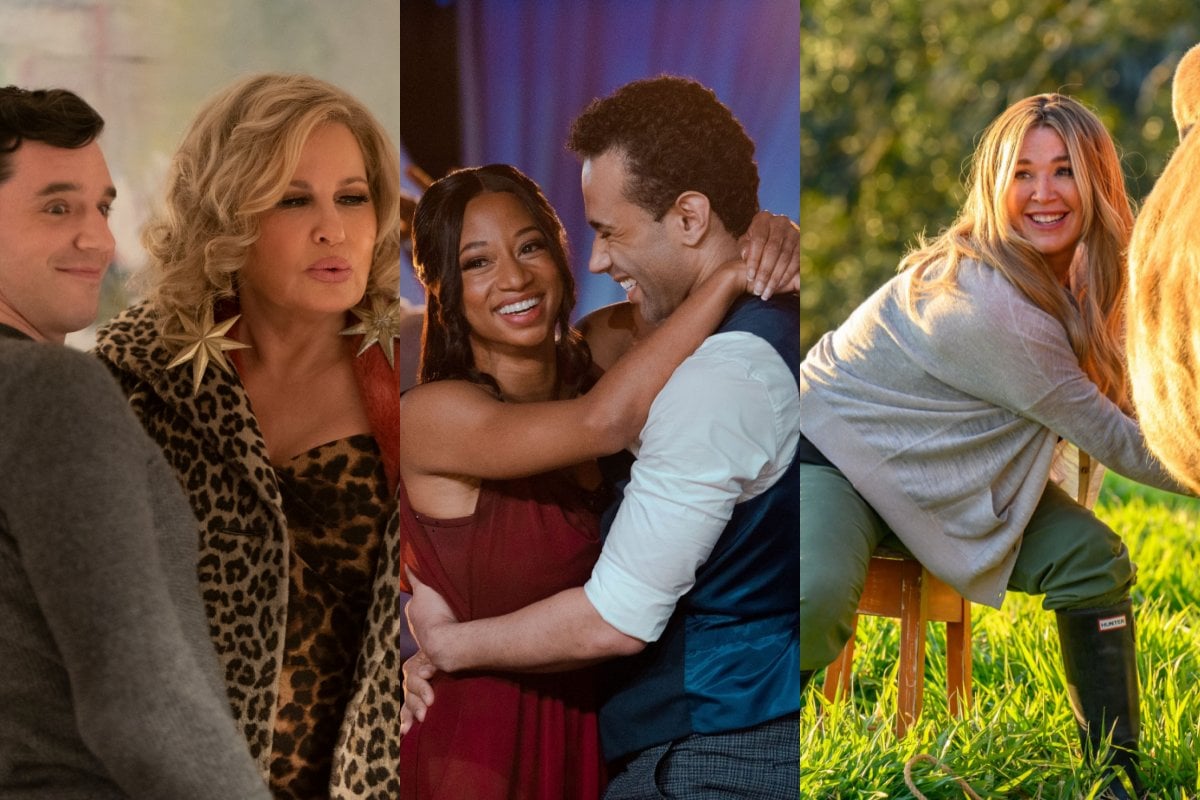 The three best things about Christmas are: 1. time with loved ones, 2. food, and 3. ridiculous, wholesome Christmas flicks.
I can't help you with the first two, but the third... well, that is a specialty of mine. There is nothing I love more than a Christmas movie, especially if it's cheesy, goofy or best of all, so unashamedly bad that it's good.
Each year, we are #blessed with more of these wonderfully ridiculous festive films, and while 2021 has been horrendous in almost every other way, it has still delivered some jolly holiday watches.
Here are the movies to put on your 2021 Christmas watch list this weekend.
Single All The Way.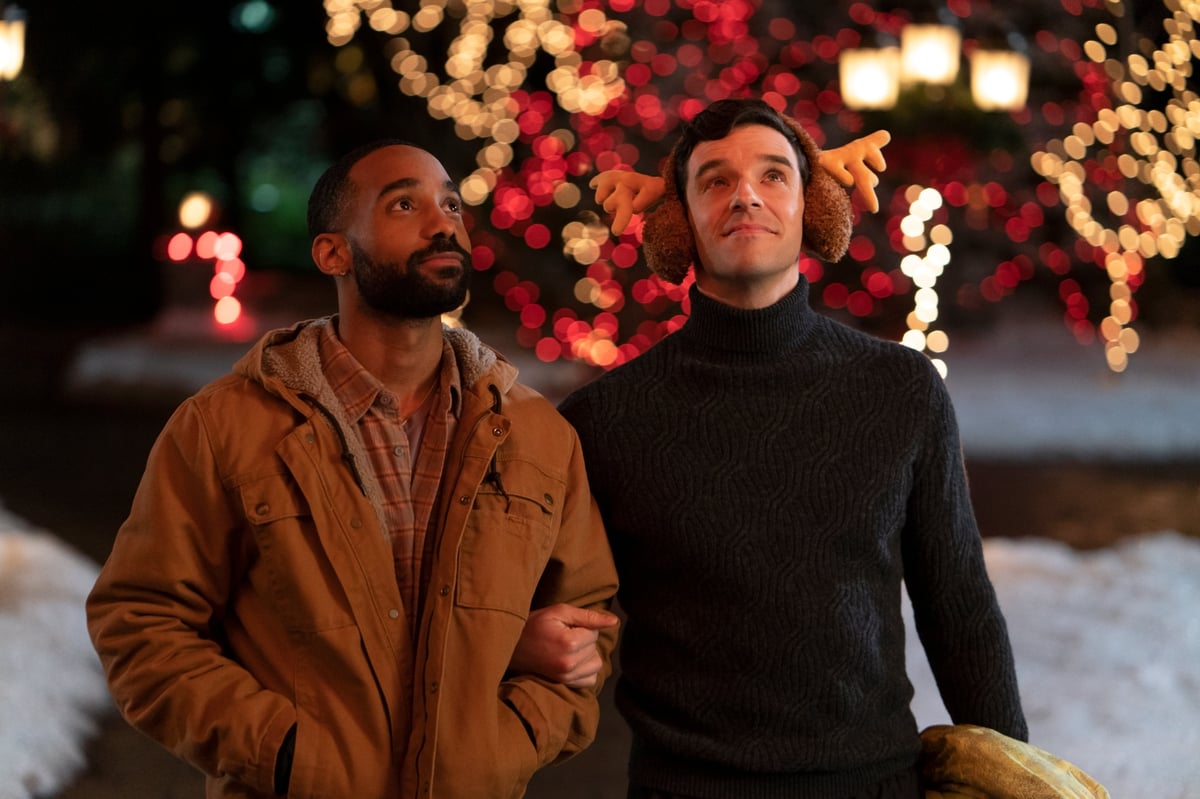 Image: Netflix.
'People pretending to be in a relationship fall in love for real' is such a stupid rom-com trope, so naturally, I bloody love it.
In Single All the Way, besties Peter (Michael Urie) and Nick (Philemon Chambers) agree to pretend they're together so that Peter's family stops bothering him about being single.
But before they get a chance to share the (fake) news, Peter's mother sets him up on a blind date with her hot personal trainer, putting their original plan in disarray.
It's as sugary and predictable as all good Xmas rom-coms should be, with the added benefit of starring actual icon Jennifer Coolidge as the family's glam aunt who is putting on a Christmas play.
I would watch Jennifer Coolidge in literally anything.