It's that time of the year when we look back on the year that was and either smile or ask 'what the hell happened?'
And in case you need help doing some of the former, we've put together a list of the adorable moments between celebrities and their children. It might just help you unearth a few nice memories of your own.
Kate Middleton hushing her children.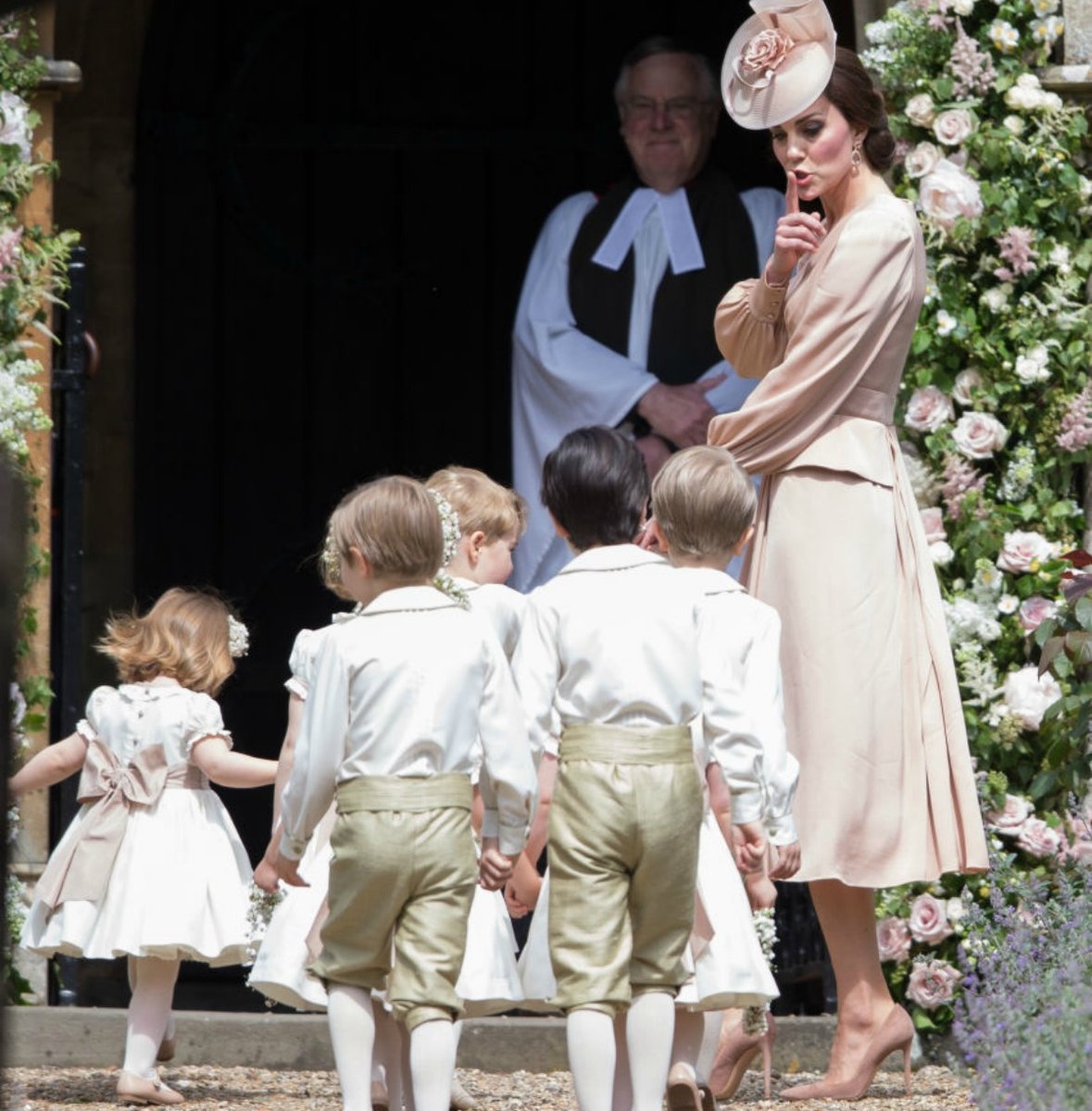 The Duchess of Cambridge proved to be the ultimate wedding party member when she was put in charge of wrangling the kids at her sister Pippa Middleton's wedding in May.
Photographers managed to snap some candid photos of Kate as she hushed the children, including Prince George and Princess Charlotte.
It was the moment most of us realised that, despite her royal status, Kate was just like any other mum, struggling to keep kids from being well, kids, just long enough to get everyone through a wedding unscathed. Mums know how to keep it together, even in a hat and heels.
Pink's speech for her daughter.
When Pink's daughter Willow said she was the "ugliest girl" she knows, the singer was a little lost for words. By the time she was taking the stage to accept the Michael Jackson Video Vanguard Award at the Video Music Awards, however, she knew what she wanted to say.
The six-year-old had said she, "looks like a boy with long hair".
And Pink replied to her: "And I said to her, 'Do you see me growing my hair?' She said, 'No, mama.' I said, 'Do you see me changing my body?' 'No, mama.' 'Do you see me changing the way I present myself to the world?' 'No, mama.' 'Do you see me selling out arenas all over the world?' 'Yes, Mama.' 'OK! So, baby girl. We don't change. We take the gravel and the shell and we make a pearl. And we help other people to change so they can see more kinds of beauty.'"