By now, it's been well established that 2016 was a horrid year in many ways — particularly where current affairs and politics were concerned.
However, the year in fashion was a little more… forgiving. And when I say 'forgiving', I don't mean boring. Far from it, actually.
Over the past 12 months, the world has been stunned, surprised and scandalised in equal measure by the designs we've seen celebrities wearing on red carpets, catwalks, Instagram and beyond. Here are some of the looks that got us talking.
Jesinta Franklin's Logies gown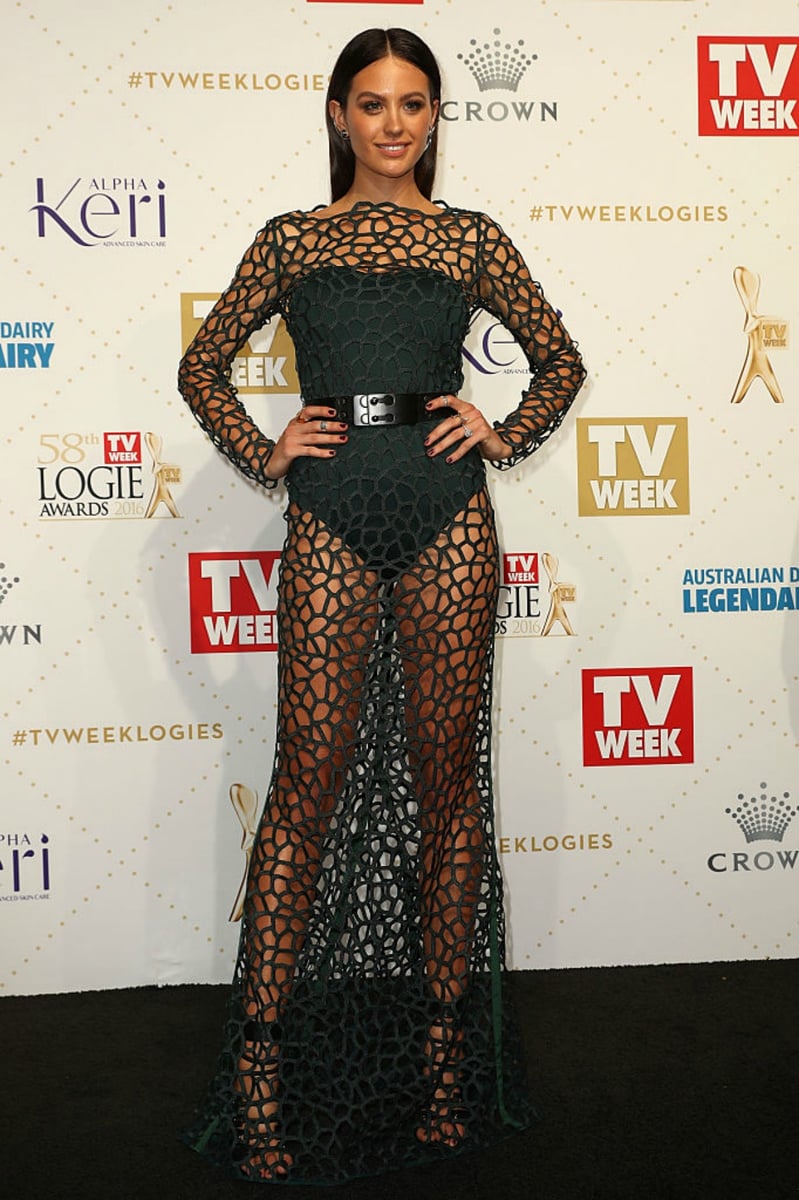 In May, Jesinta Franklin (nee Campbell) rocked up to the Logies in a bottle green Camilla and Marc gown — to be more specific, a bodysuit with a 'fishnet'-style overlay — that generated... well, some mixed opinions.
On Instagram, radio host Kate Langbroek quipped that the dress was "beachwear", while the model herself later shared that even her now-husband Buddy Franklin thought it was "a bit much", preferring her to be "fully covered".
Listen: Mamamia Out Loud explores the discussion around Jesinta Franklin's Logies dress. (Post continues after audio.)
Franklin addressed the debate surrounding her gown in an Instagram post, referencing Iranian fashion designer Tala Raassi, who was arrested and whipped as a teenager for wearing a skirt in public.
"Being able to chose what you want to wear as a woman is a freedom that not all women have access to... Every day that I get I up I am grateful that I can choose whatever the hell I want to wear without the fear of punishment or violence or imprisonment," she wrote.
Margot Robbie's Academy Award impersonation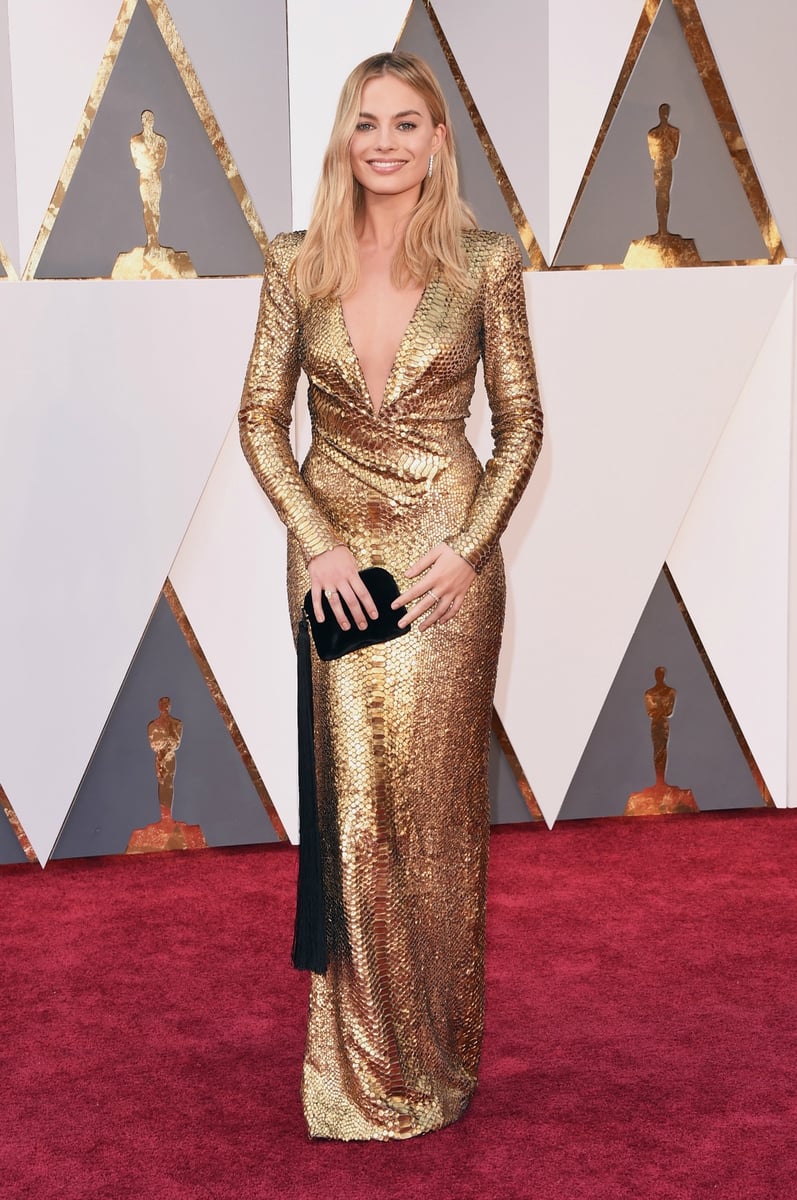 If there was any doubt Margot Robbie had reached 'golden girl' status in Hollywood in 2016, her Oscars gown sent a very clear message.
The metallic snakeskin-look floor length creation by Tom Ford reminded us all that the Aussie actress is a bona fide gold-gilded star — and its resemblance to the Academy Award itself was not lost on fans.
A sign of things to come, perhaps...?
Chrissy Teigen's "hooha" flash
Sorry to break it to you, Liz Hurley, but your iconic safety-pin high-split dress from 1994 was thoroughly out-split in 2016.
Your successor? One Chrissy Teigen: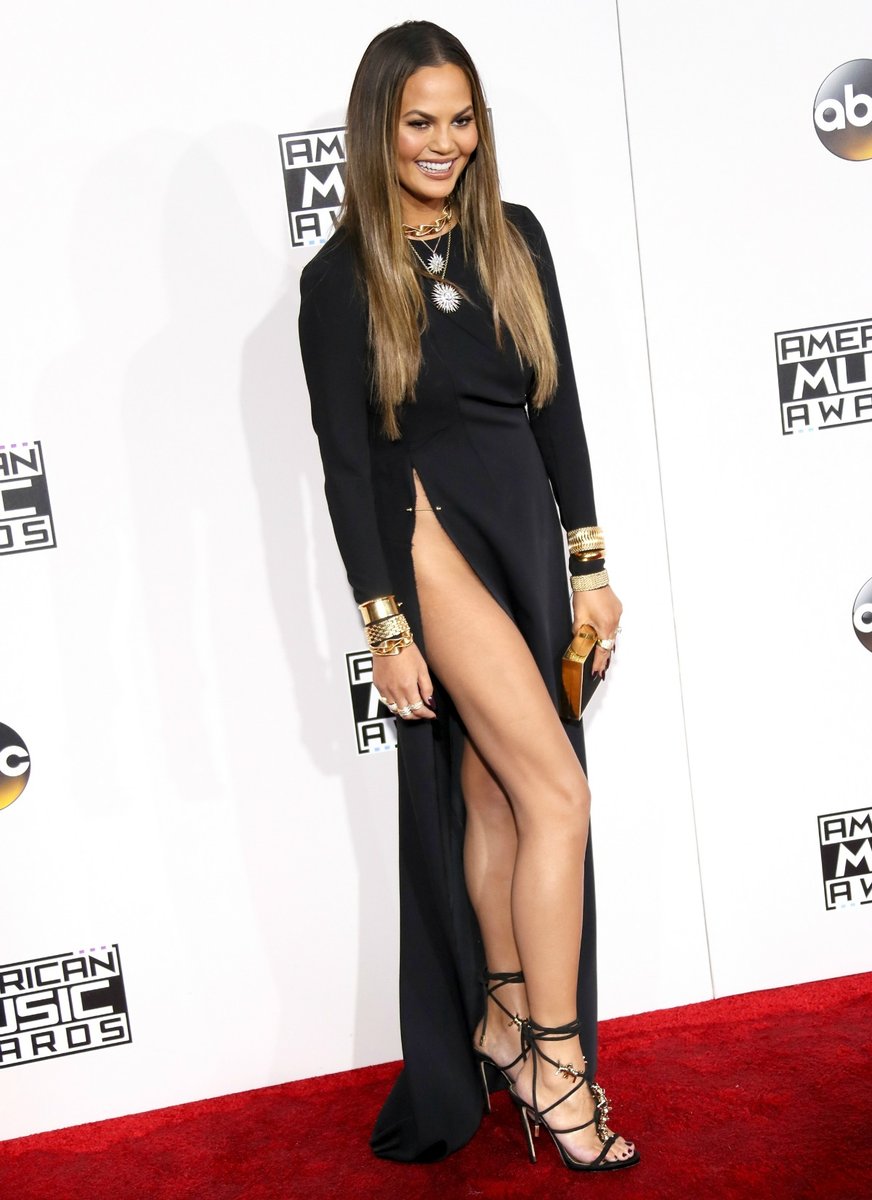 Teigen's American Music Awards dress took the notion of a thigh-high split and shot it out of a cannon... exposing more of the model's body than it was likely intended to.
Whoopsie.
Predictably, the vag-flash caused quite the stir. But ever the good sport, Teigen owned it, issuing a sorry-not-sorry to "anyone harmed mentally or physically by [her] hooha."
"I was walking. It floated. It's over. I can't take it back. Here is a formal apology. What else would you like?" she told one particularly scandalised Twitter follower.
The return of the choker
The '90s staged a full-blown comeback this year, and not even the most stylish among us were immune from its pull. Case in point: Taylor Swift, who quickly became 2016's patron saint of the choker.
The star's obsession reached its peak at the Coachella music festival in April, where she was seen wearing four variations on the distinctly '90s necklace.
Swift herself acknowledged her choker habit on Instagram, writing: "I feel like maybe chokers are the new flower crowns?" How... prophetic.
Kerry Washington's Emmy's bump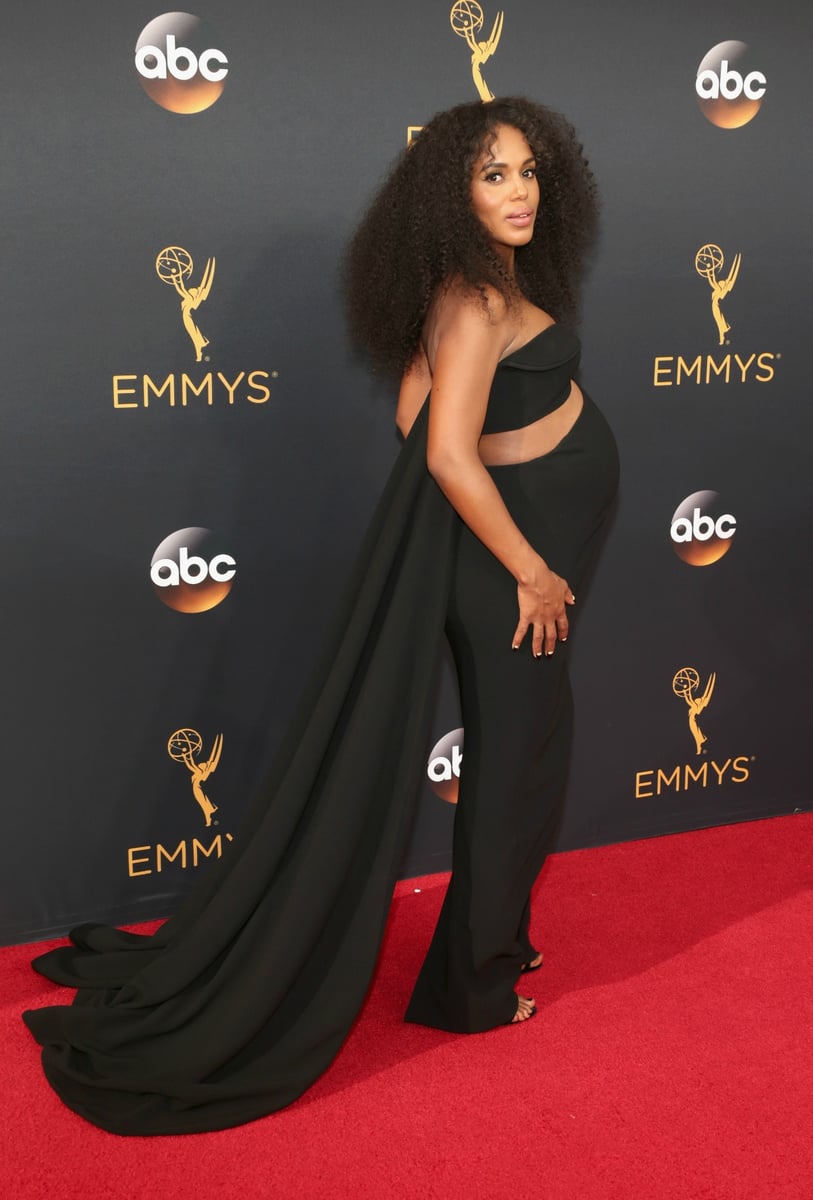 We saw plenty of beautifully-dressed baby bumps on the red carpet this year, and Kerry Washington's was particularly memorable.
Attending the Emmy Awards in September, the Scandal star — in the later stages of her pregnancy with her second child at the time — wore a slinky black down with cutouts (and rocked her natural hair to top it off).
Reminder: being pregnant doesn't mean you have to dress conservatively.
Blake Lively's pregnancy fashion
On the topic of jaw-dropping maternity fashion, it would be remiss not to mention Blake Lively.
The former Gossip Girl star set fashun hearts aflutter when she was pregnant with her first daughter, James — and she did it all again this year while pregnant with little Ines.
It was too difficult to choose just one swoon-worthy Lively look to feature on this list, so please, enjoy this entire gallery's worth. (Post continues after gallery.)
Blake Lively's gorgeous pregnancy style.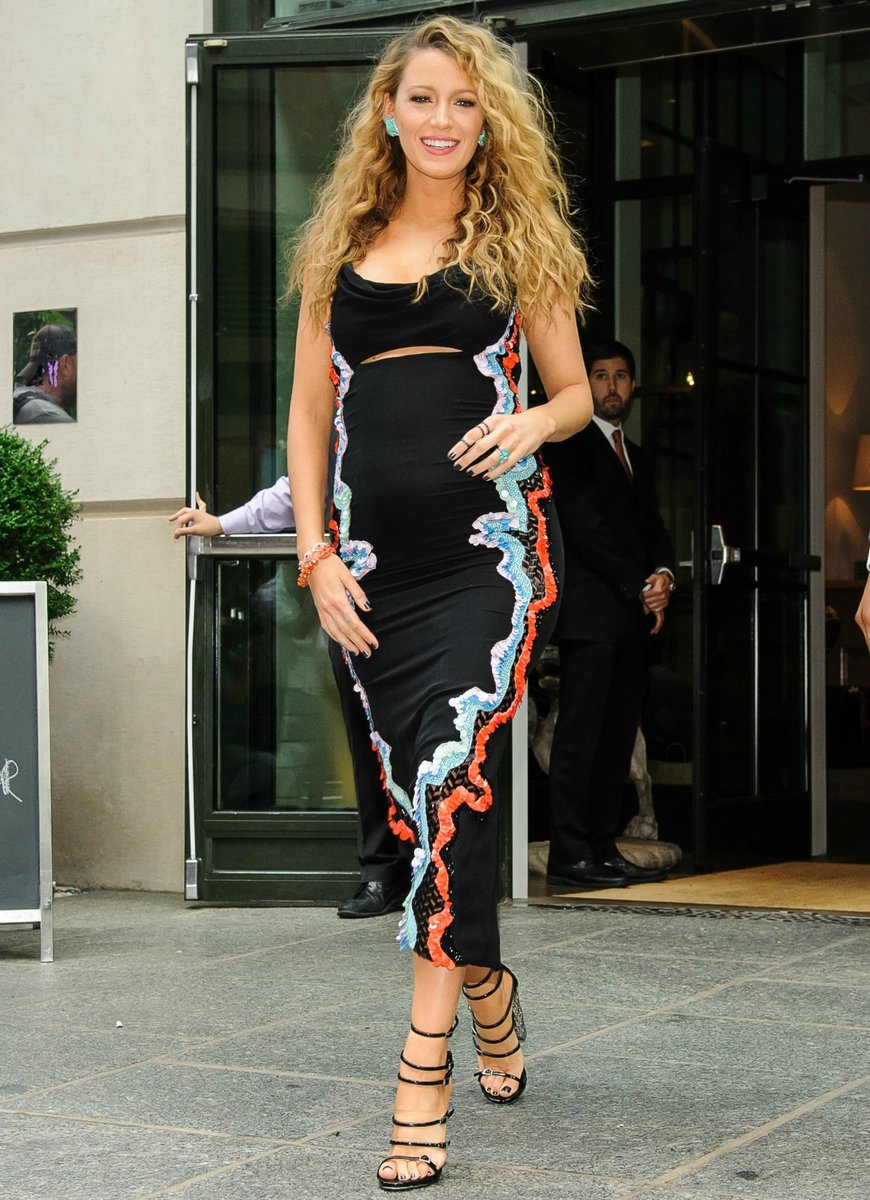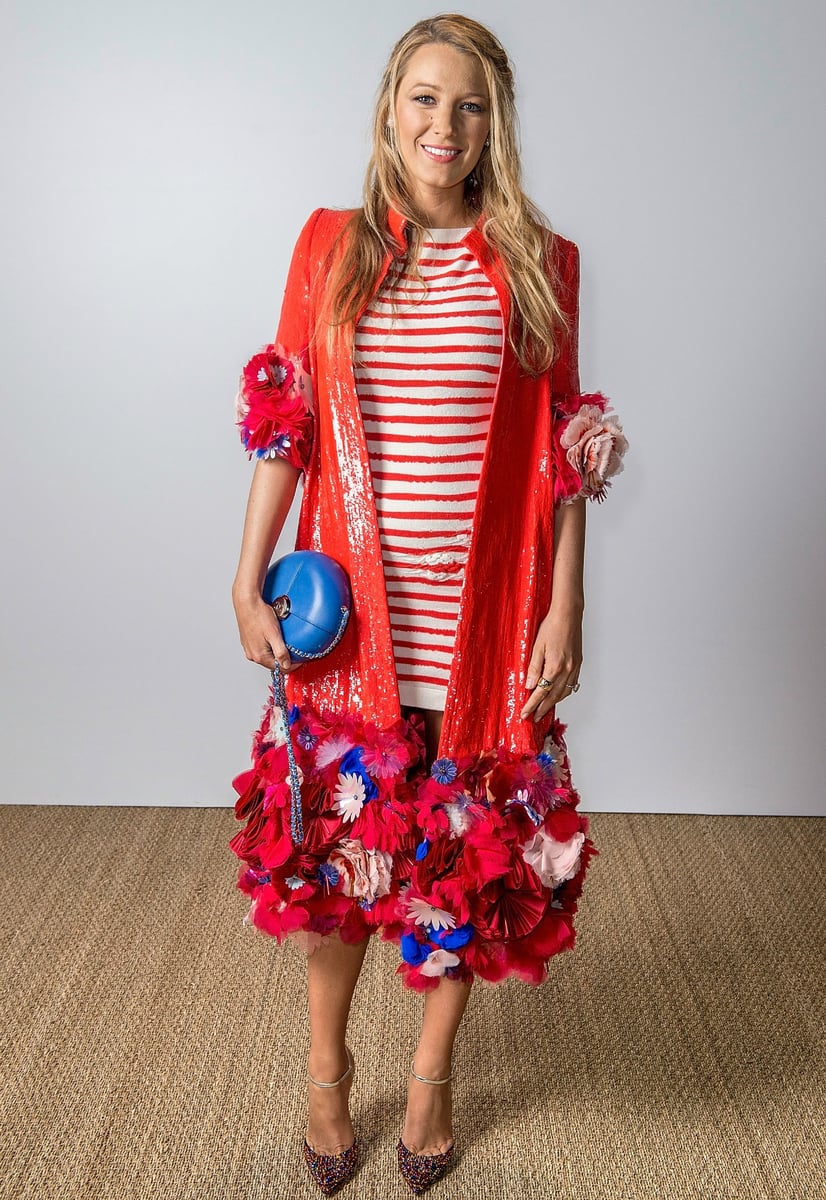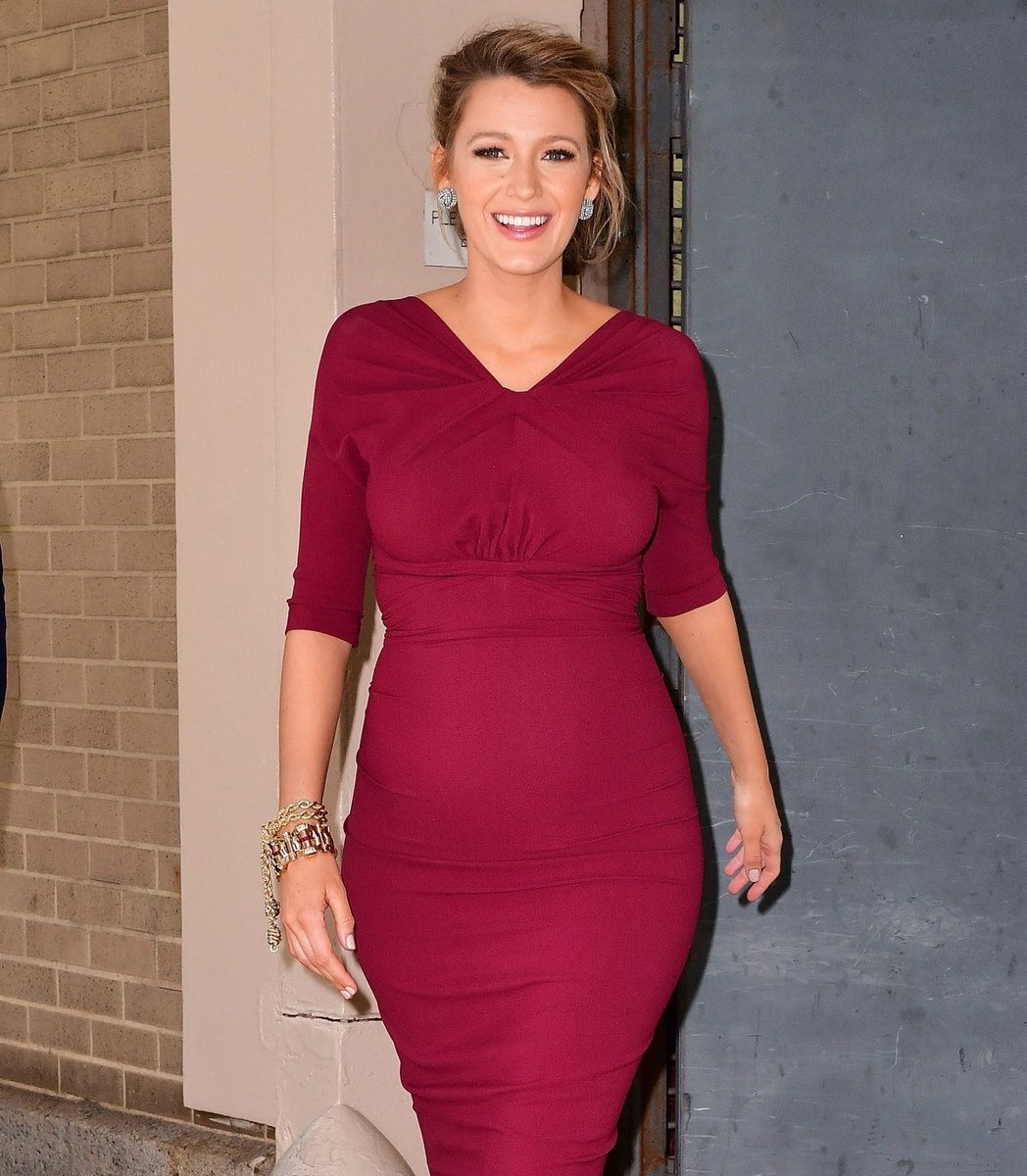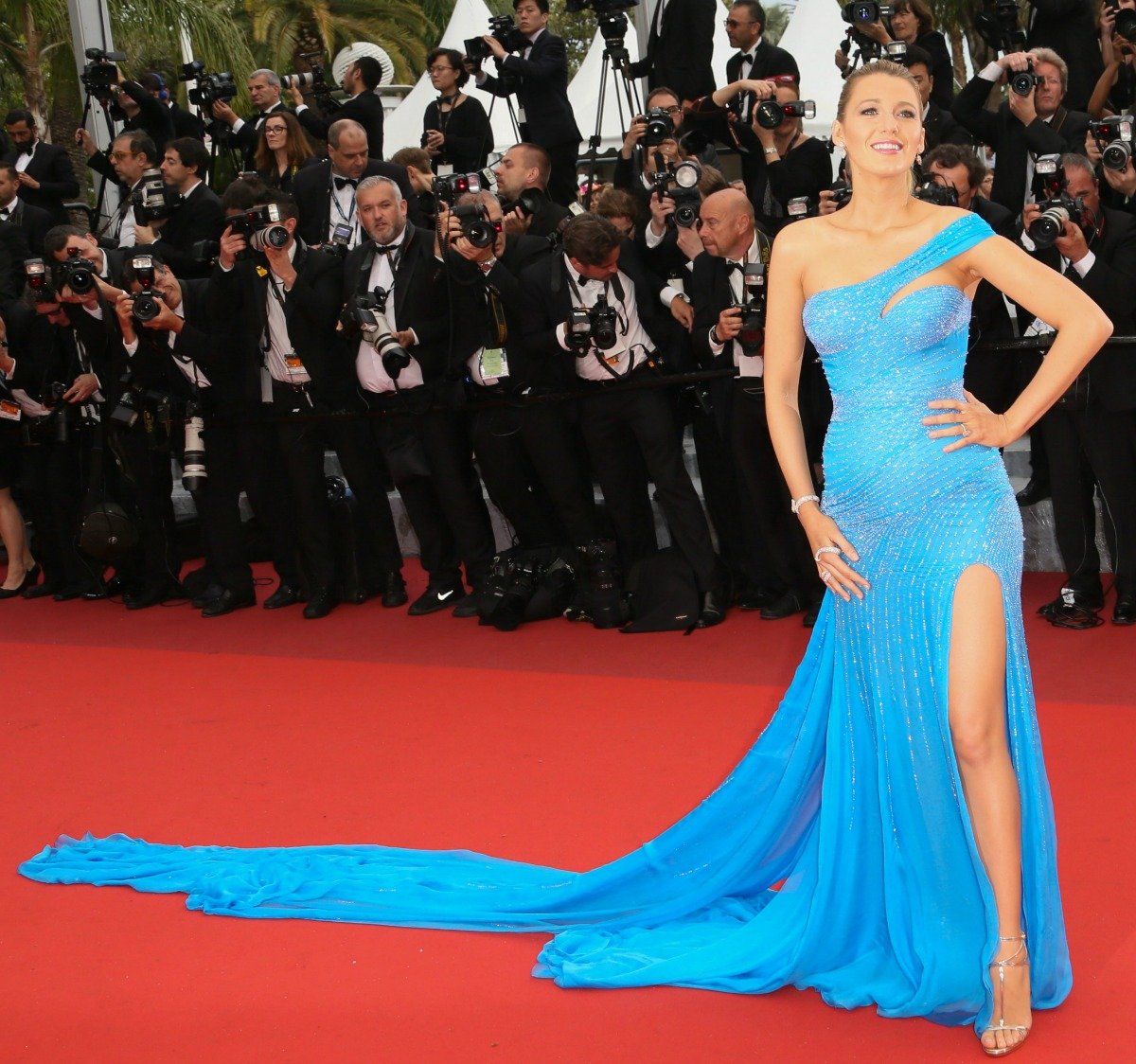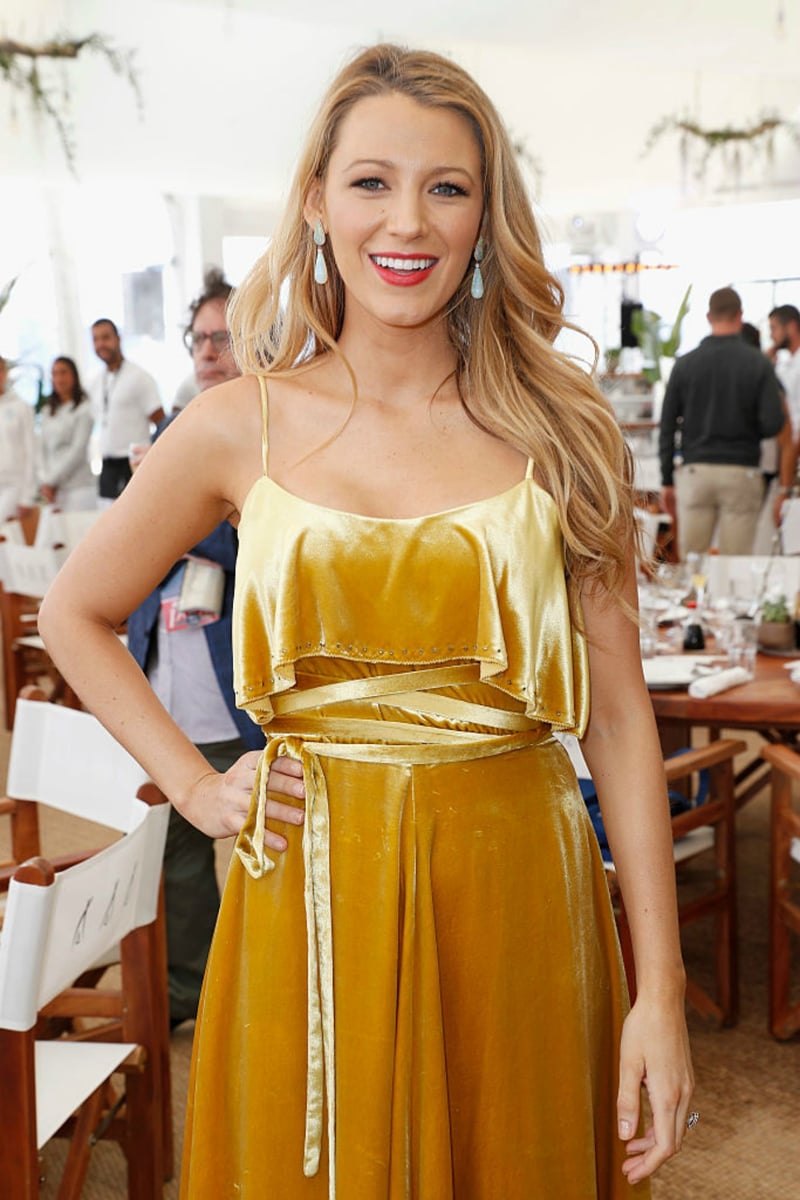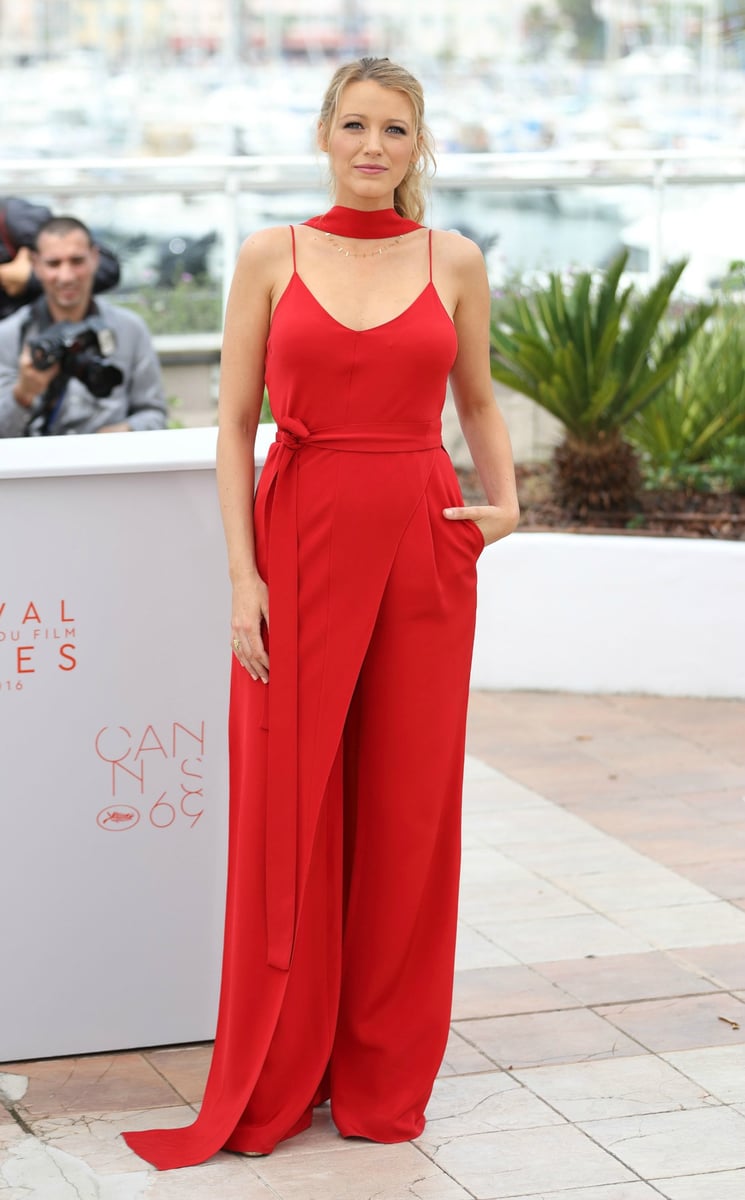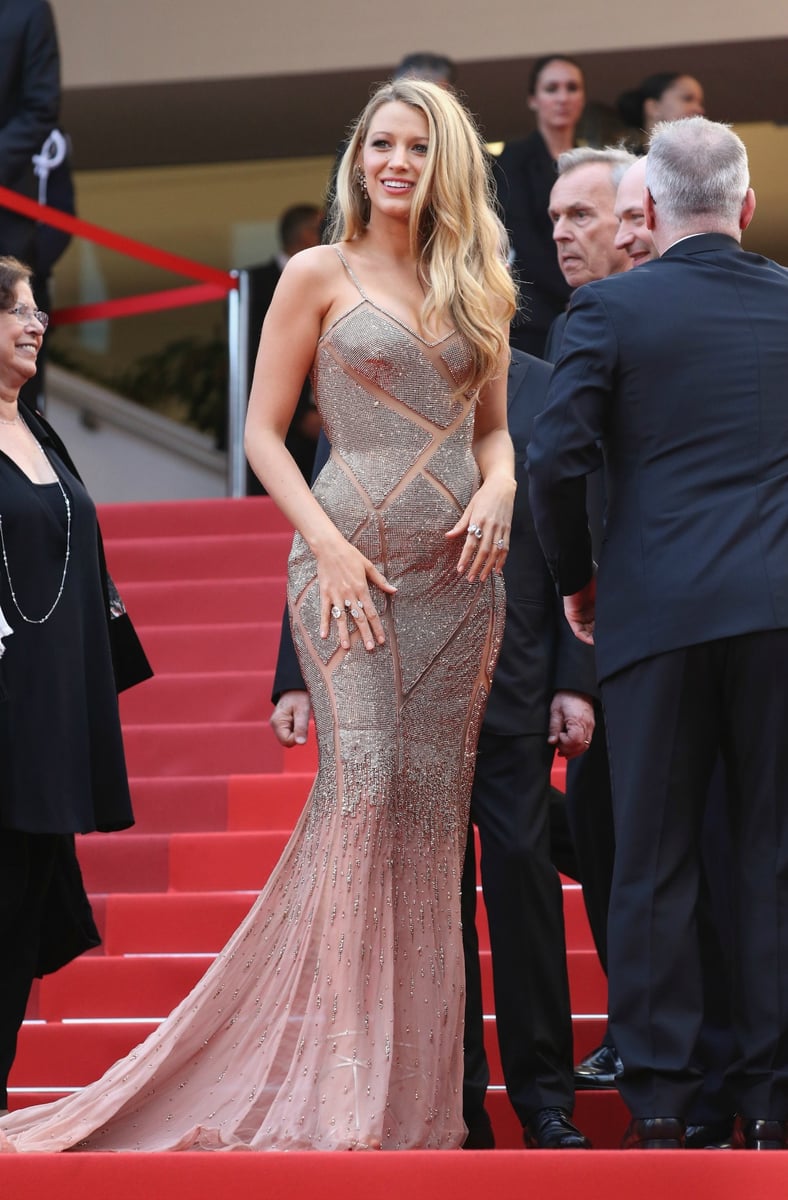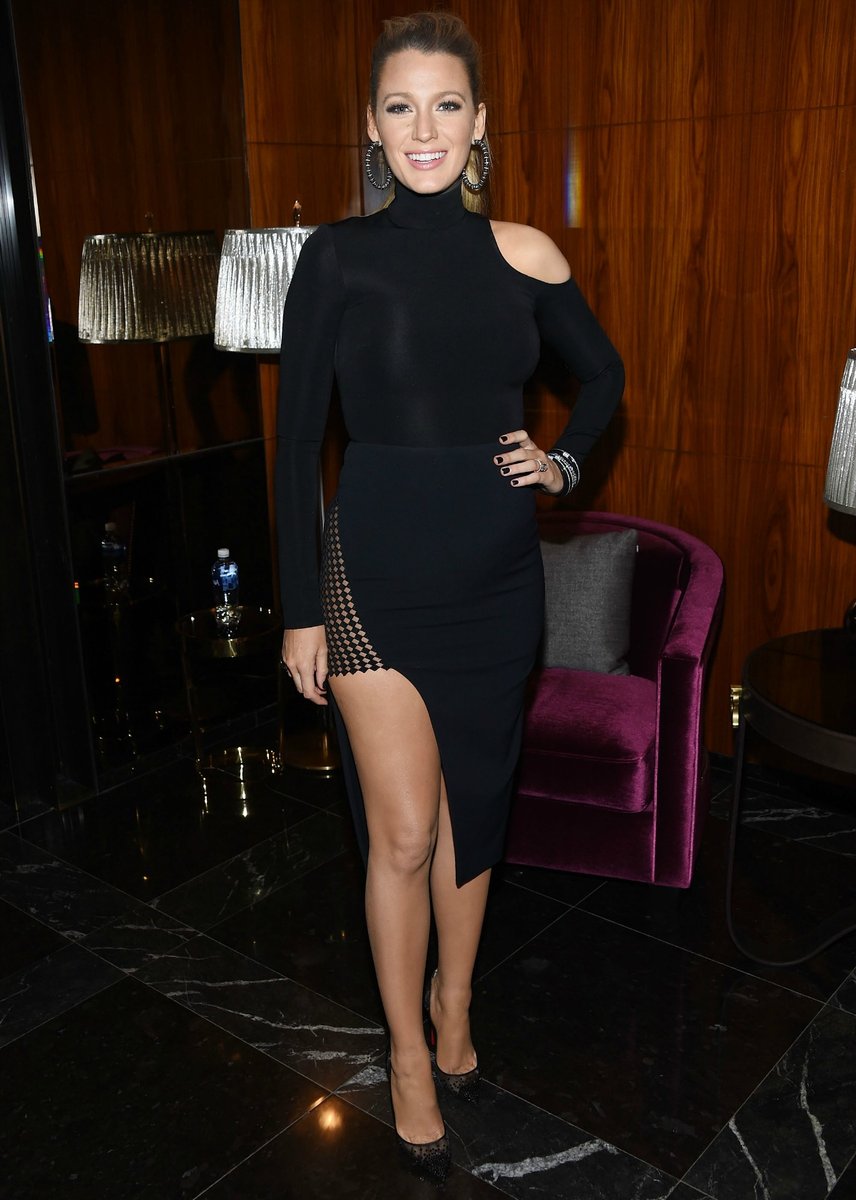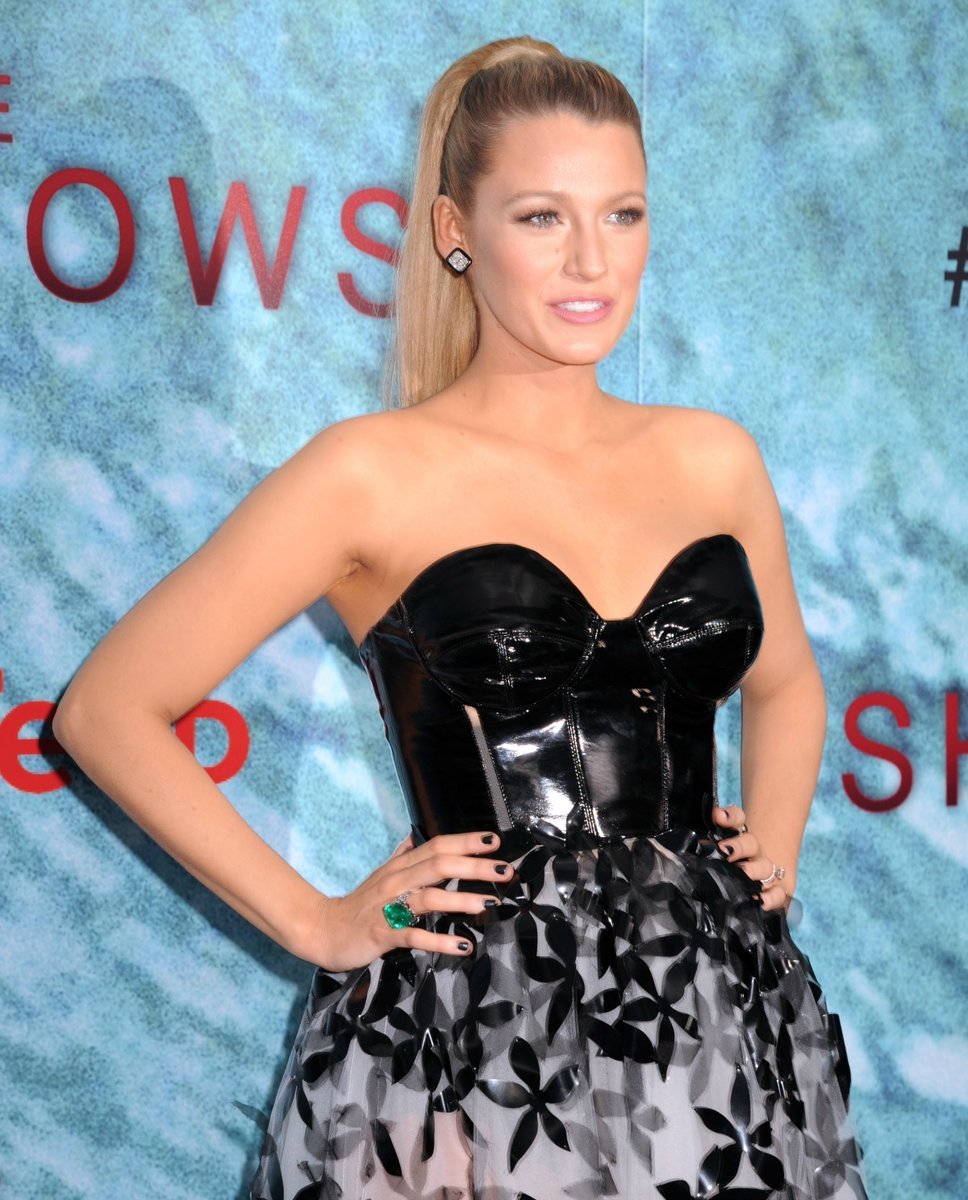 The Veronicas' 'glitter boobs'
Evidently, being the hosts of the ARIA Awards wasn't quite enough for Jess and Lisa Origliasso.
Oh, no. The Veronicas just couldn't resist upstaging the entire night — and they managed to do it in about three minutes, thanks to a whole heap of body glitter.
Performing their hit In My Blood, the Aussie sisters were seemingly topless with nothing but a layer of red glitter preserving their modesty. As you might expect, social media pretty much went into meltdown.
As it turned out, the bold look had been created by a SWAT team of makeup and special effects experts, using a combination of latex and body paint.
One of the experts later explained that "special prosthetics" had been attached to the singers' breasts, so all was not quite as free and unsupported as it appeared.
Jennifer Hawkins' Melbourne Cup pantsuit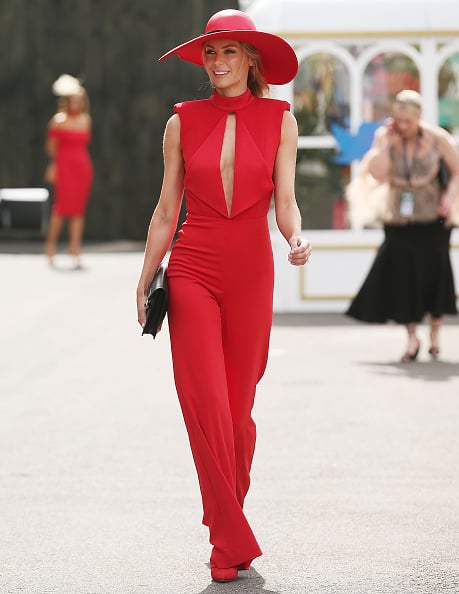 Jen Hawkins, you little rule-breaker, you.
For this year's Melbourne Cup, the former Miss Universe decided to veer away from the usual frocks. So she wore a bold red pantsuit, and to be honest, it was bloody refreshing to see.
"I think the fashion rules are a bit relaxed when it comes to pants now, but I still think they can be really classic and traditional. And it's like 1970s and I love it," Hawkins said of her Misha Collection outfit.
Bella Hadid's Cannes dress
Thigh-high. (Getty)[/img_caption]
Hawkins wasn't the only lady in red this year.
At the Cannes Film Festival in May, Bella Hadid pulled focus with a risque dress... and a thigh split to rival Chrissy Teigen's (minus the malfunction).
Custom-made by Alexandre Vauthier, the dress was entirely backless, with a plunging neckline and a split right to the top of the model's hip.
And, look, I don't have any sources to confirm this, but it's pretty obvious there was only one inspiration for the design: Jessica Rabbit.
Rebecca Judd's Logies dress
Three words: Disney Princess goals.
Judd is known for her beautiful red carpet fashions, but this dreamy sky blue J'Aton Cinderella gown was perhaps her most glorious to date.
(Though just quietly, I don't even want to think about how tricky it would have been to navigate toilet breaks among all that tulle.)
Hillary Clinton's pantsuits
According to e-commerce platform Lyst, searches for women's pantsuits grew by a whopping 460 per cent since January. That's an average of 24 per cent a month.
And surely there's only one explanation for that: Hillary Clinton.
While the Democrat's presidential dream is (tragically) over, her trademark pantsuits will live on in our hearts. And maybe our closets.