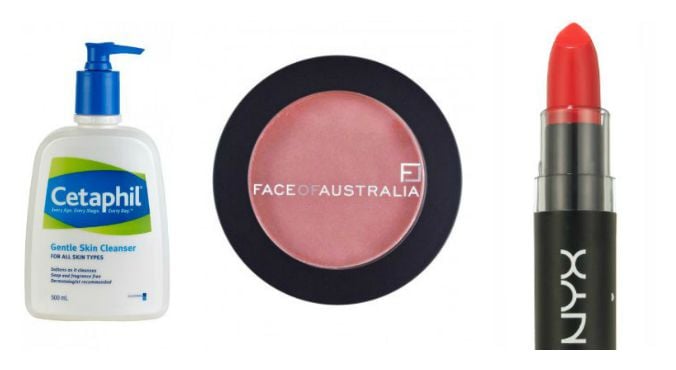 Image: supplied.
You know what's even better than a beauty product that makes you feel and look good? A beauty product that makes you feel good, look good, and costs less than a coffee and croissant.
While it's always nice to splurge on special products, sometimes it's just not an option. And for those times, there's The Glow's list of the best 15 budget makeup and skincare products under $15.
Creamy, long-lasting and just $2, Essence lip liner is an absolute bargain. Available in arrange of colours, BUY THEM ALL.
A French skincare secret for almost a hundred years, micellar waters have now firmly earned themselves a place in Australian makeup bags. This one from Simple is gentle, great for removing makeup and cleansing skin and is a fantastic dupe for the popular Bioderma version.