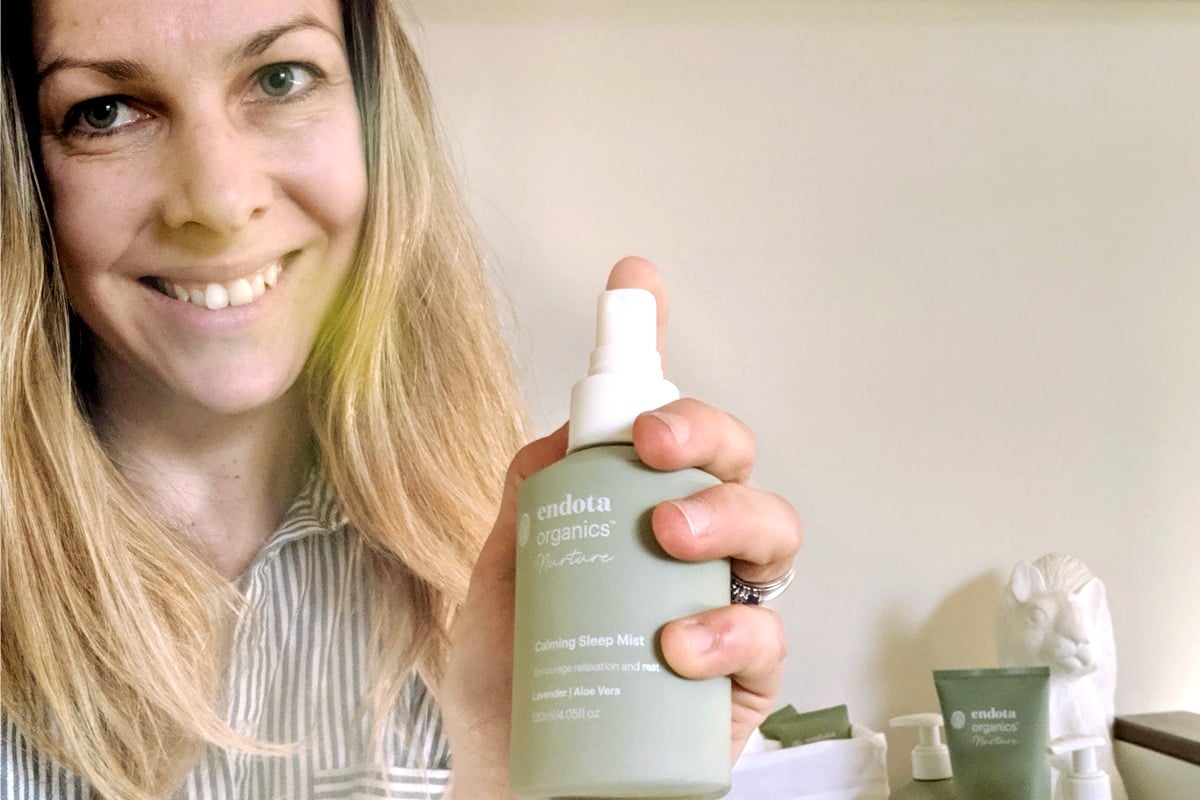 We all want the best for our babies, especially when it comes to ensuring they are safe, healthy and protected.
Navigating the extensive ranges of creams and wash options for a baby can be quite challenging, and many mothers will find themselves wondering which products are best suited to their baby's soft and delicate skin, as well as for themselves.
If there's one name that's synonymous with wellbeing and glowing skin it's endota. Mostly known for their luxurious day spa and all-Australian beauty treatments, endota has diversified into creating a range of organic and natural skin care with their latest collection, endota Organics Nurture.
Specifically created for babies and their mums, endota Organics Nurture's bath and skin care range is gentle, non-toxic and free of harsh chemicals, mineral oil, paraffin, parabens, phenoxyethanol, silicones, colourants and artificial fragrances. Certified organic, vegan and suitable for sensitive skin, the clinically tested range has everything from baby wash and lotion for newborns, and belly butter and nipple balm for pregnant or breastfeeding mums.
I gave the range a trial with my son Ted, and here's what I recommend the most, whether you're getting these for yourself or as a gift for someone else: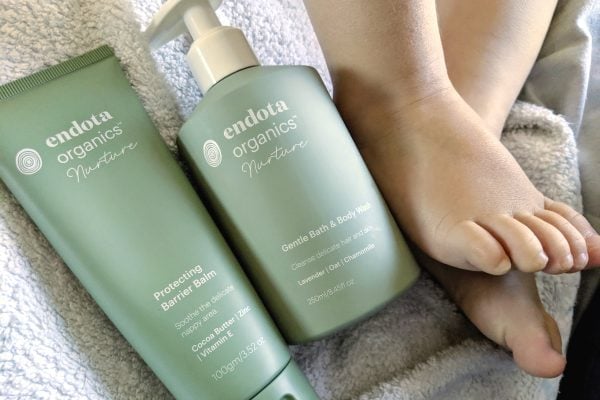 There's nothing more special than snuggling in to the smooth and silky soft skin of a baby. But with their hyper-sensitive skin prone to dryness, itching and flaking your baby's skincare is just as important as the rest of their routine.
So, we tried endota's new organic all-in-one, soap-free wash with our little man, hoping it'd be as gentle and mild as promised. With lavender oil and pure chamomile extract, this botanical bath wash is a sensory delight - it smells heavenly and is super soft, which is perfect before bedtime because it's calming and comforting. And the wash foams up nicely and doubles as a bubble bath, which is extra fun!