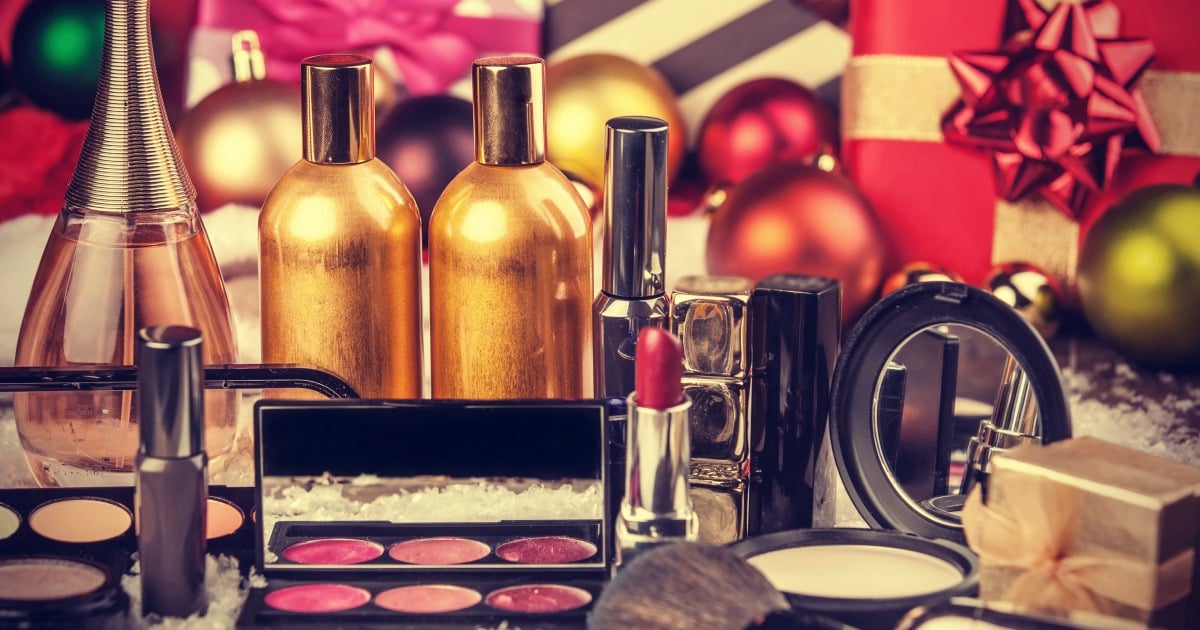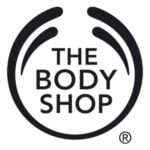 I love most things about Christmas. The feel-good carols that are blasted in supermarkets and shopping centres from September onwards. The cheap and cheerful decorations that start popping up everywhere. The promise of fun times with family, and most importantly – champagne.
But there's one thing I struggle with year after year after year. Buying presents. Nice, exciting presents that people will actually want to use and cherish rather than relegate to the "regifting" pile.
This year I'm making my life exponentially easier by picking one type of gift. The Christmas advent calendar. No, I'm not talking about the ones filled with chocolate (although they're spectacular, too), I'm talking about grown-up advent calendars filled with beauty products and things for your home.
Not only do all the treats come packaged in one impressively big box (they say size doesn't matter, but…), opening a new little gift every day is an obscene amount of fun. It brings the excitement back to Christmas that's usually only reserved for kids. Festive? Tick. Bang for your buck? Tick. Here are my favourites…
An advent calendar that promises 24 happy days seems hard to deliver on, right? Well, no. We guarantee you'll have a smile as big as the Eiffel Tower just thinking about the joy this gift will bring a special someone.
It contains 24 of The Body Shop's most feel-good products. Like British Rose Shower Gel (this stuff smells like a dream). Lush Vitamin E Moisture Cream. Lip Liner in universally flattering shade, Clover Pink. Slanted Tweezers. Camomile Gentle Eye Make-Up Remover.
It's like a lucky dip where everything you pick is a winner. It's going to be difficult giving this one away to someone else…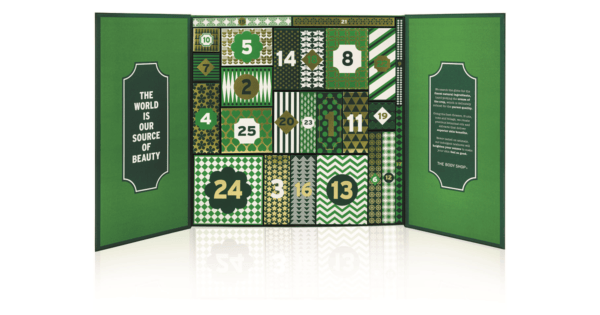 Prepare for a smile as big as the Eiffel Tower. Image: The Body Shop.
The Body Shop's Christmas packs are thoughtful, beautifully packaged and there's something for everyone - from my trendy little sister to my classic-loving mother-in-law. The Iconic Collection is a present no-brainer. Open up the gorgeous packaging and you'll find classics like Intensely Revitalising Sleeping Cream, Mango Body Scrub, Shea Body Butter, Smoky Eye Definer in Black and more.
And when The Body Shop are forever against animal testing and are ethically produced, you can feel doubly as smug.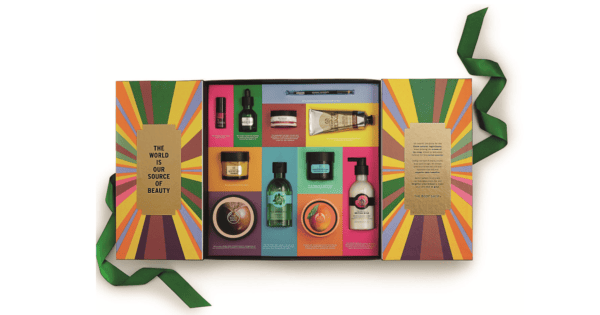 Bonus: cruelty free. Image: The Body Shop.
3. Diptyque's 2016 Advent Calendar, $485.
Diptyque is a French company that's famous for its luxurious candles that smell so outrageously delicious I'm amazed no one's been hospitalised for ingesting them.
The 2016 advent calendar doesn't disappoint, it's overflowing with signature candles, fragrances, body polishes and fancy facial waters. It's not cheap, so you'd want to save this one for someone special, or, you know, yourself.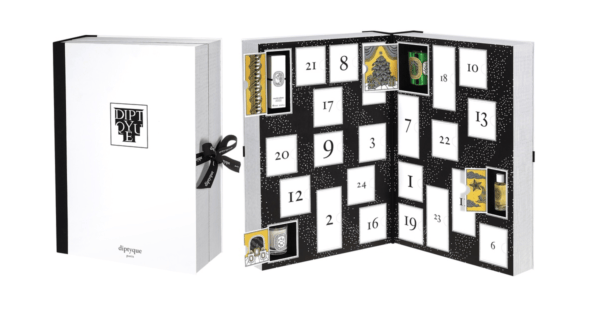 Famous for luxurious candles. Image: Diptyque.
Charlotte's World Of Legendary Parties Advent Calendar, $295.
You can always rely on makeup artist to the stars and beauty guru Charlotte Tilbury to bring a celebratory element to the traditional Christmas advent offering.
Tilbury reckons parties are like "windows into other worlds" and so behind every iconic dancing woman in this advent calendar is a mini beauty product from Charlotte's collection waiting to be devoured. Each of them is a best-seller, so you know it's going to be all killer, no filler.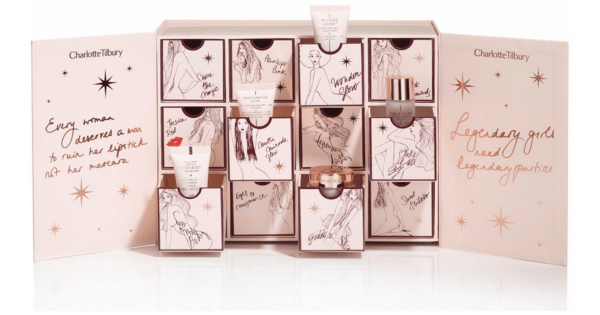 You can always rely on CT. Image: Charlotte Tilbury.
Ciaté London's Mini Mani Month: $59.
The perfect gift for your nail-obsessed friend, Ciaté London's Mini Mani Month will surprise and delight your digits for the entire month of December. There are 15 mini Paint Pots (including four new and exclusive shades), plus some treatments to keep your nails strong.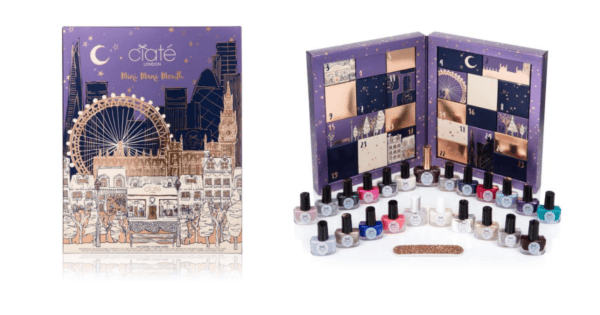 For your nail-obsessed friend. Image: Ciaté London.
Which advent calendar will you use this year?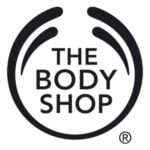 In celebration of The Body Shop's 40th anniversary and lifelong dedication to campaigning against animal testing, this Christmas their wildest campaign ever will protect endangered animals in Vietnam, Indonesia and Malaysia. Want to make a difference? It's easy! Visit your local The Body Shop store to complete your Christmas shopping. For every Pre Made Gift or Novelty Sponge purchased, The Body Shop will restore 1 SQM of Rainforest & protect endangered animals. Find out more at thebodyshop.com.au