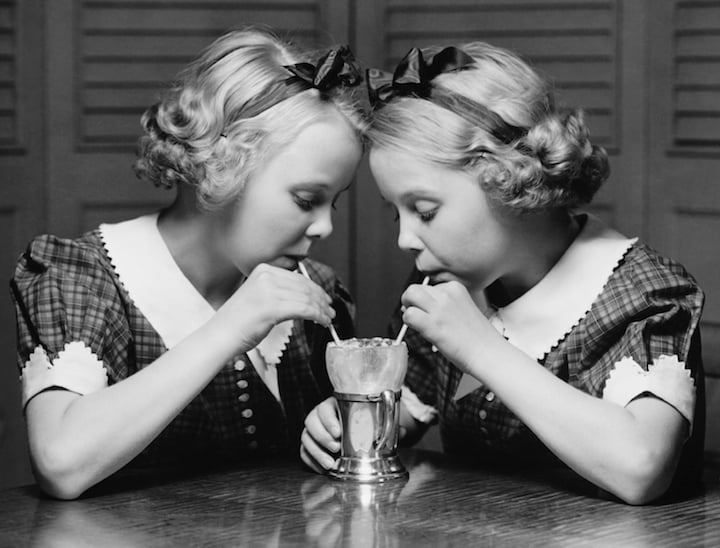 It just makes sense.
While the secret stash of chocolate in the cupboard is mine and mine alone, as a mum I've learnt that sharing is one of the joys of being part of a family.
It doesn't have to be just another "life lesson" you teach your kids; sharing can be convenient, fun and save you a bit of coin.
The kids might not be getting their hands on my chocolate, but these are the six other things in life that I am very happy to share with them.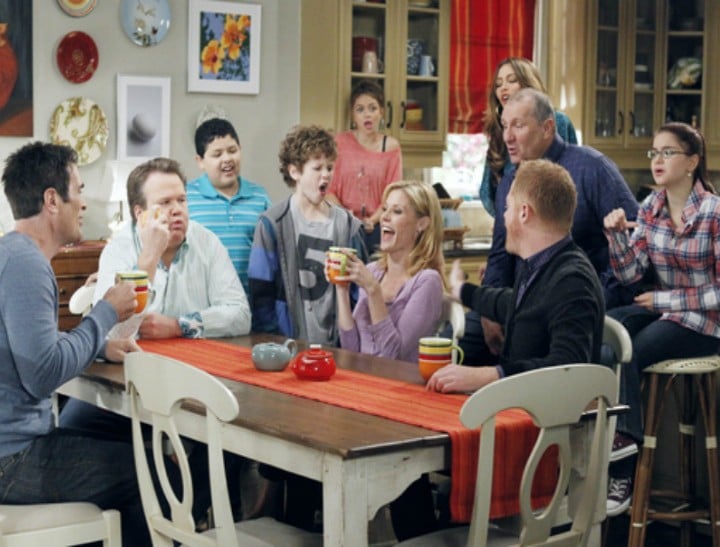 Just as an FYI, you should know that this is an advertorial for Vodafone.
1. Music.
You know what year the best songs of all time were released? The year you were 13. It would be a crime if your children weren't aware of that great musical legacy, so make sure you introduce them to the tunes of your teens as early (and as loudly) as possible.
In my case we're talking INXS, young Madonna and maybe a bit of Wham!. There's nothing quite like the thrill of hearing your child singing, "Wake me up before you go-go…" to themselves without even realising they're doing it.
2. TV.
Gone are the days when there was only one screen in the house and everyone had to watch whatever TV shows Dad liked (for me, growing up, that meant the news and anything with Ronnie Barker). Now households have multiple screens and everyone can do their own thing.
But don't underestimate the pleasure you can get from sitting on the couch together as a family, yelling at the same show. Family members of all ages can get into something like The Block, Survivor or MasterChef and there's nothing like dissecting the show's characters and events with other people. The only drawback is you may find your seven-year-old criticising the way you plate up their Vegemite sandwiches.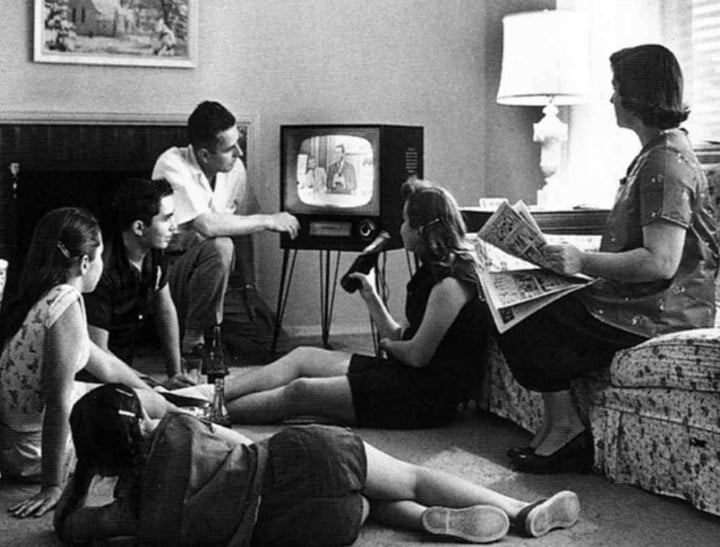 3. Phone plans.
When your children reach the age where they want their own phones (because everyone in the class has them), it's easy to get freaked out. How much is it going to cost and just how much data, talk and TXT do kids need? Thankfully for us parents, Vodafone has come up with Shared plans1, where you can share your plan inclusions with your favourite people and devices in Australia.
So if you're not using all your data and your kids want more data, it works out very nicely. You can keep costs down with infinite standard national talk and TXT for everyone. You can also keep on top of your children's usage with the MyVodafone app2. The best part? You get more value from a Shared plan than you would with a regular plan. Smart.
4. Travel.
Have you noticed how many people are writing books about their adventures travelling around Australia or the world with their children? That's because they've quit their jobs to travel and need to make money off it somehow. No just kidding. It's really is because travelling as a family is an unforgettable experience.
When you see a different part of the world, you see a different part of each other. And even the worst bits – finding a rat in your hotel room, trying to explain car trouble to a mechanic who doesn't speak English, your child vomiting on your only clean clothes – become memories that you'll laugh at together… One day.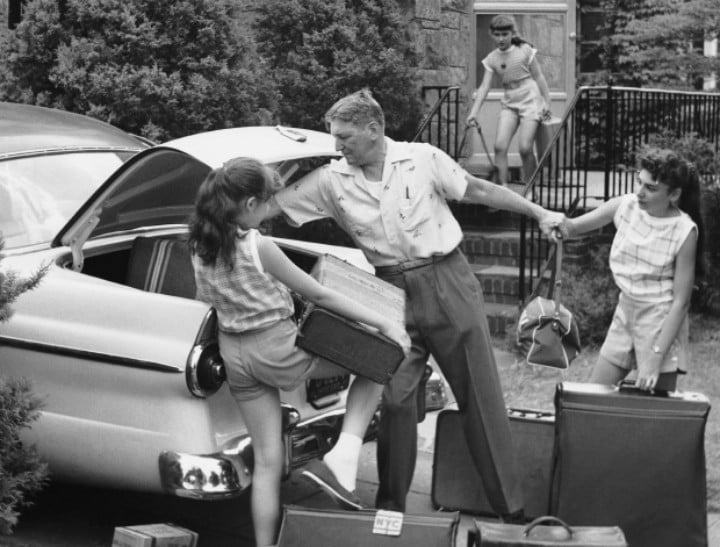 5. Homework.
It's really helpful for young kids if you listen to them reading their home readers and test them on their spelling words. Just keep in mind that a recent US study showed that middle-school kids whose parents help them with their homework often end up doing worse on tests. (That's because most parents aren't as smart as they think they are.)
So as your kids get older, keep your involvement to moral support and cups of hot chocolate.
6. Dinner.
A massive amount of serious academic research has been done into the benefits of eating dinner together as a family. Apparently, kids who have regular family dinners are healthier, slimmer, less likely to be victims of cyber bullying and less likely to drink alcohol smoke or use drugs. Apparently.
Pass the salt, please.
Want more? How about these:
Life without a mobile phone. Is it EVEN POSSIBLE?

TRAVEL: I travel the world with my kids. Here's how ….

We all use our phones differently, so Vodafone has created Shared to help you get the most out of your plans. It's the only plan in Australia that lets you create one pool of talk, TXT, data and international minutes and share it with your favourite people and devices. Find out more at vodafone.com.au/shared.
Vodafone Shared Terms & Conditions
1 Primary Plan is needed to buy a Shared plan or Shared Data plan (Vodafone Shared Plan). Up to 9 Vodafone Shared Plans allowed. Can't share Talk International Add-on. If Primary Plan is disconnected any Vodafone Shared Plans attached will be cancelled. Early Exit fees may apply. To see full details including eligible Primary Plans and Vodafone Shared Plans go to vodafone.com.au/shared. Additional Data usage rate is charged in 1GB blocks for a cost of $10 per block. 2 The App is free to purchase, however, standard data charges will apply to download it, to access any external links via the App and if used outside Australia. A compatible handset is required and the App is subject to network limitations.