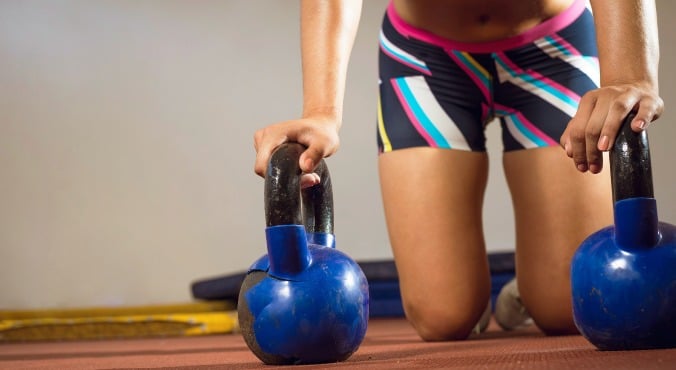 Image: iStock. 
We've heard the jokes: You know someone does CrossFit because it's ALL they talk about! I used to laugh (and agree) with this before I started my own CrossFit journey. Now, just shy of three months into my own experience, I'm starting to understand on a deeper level, why the workout is more than a workout, and why it really is something to talk about.
1. It's a fight against your own limits.
CrossFit is hard. In fact, it's the hardest physical activity I've ever done in my life (and I was a state level wrestler in high school and played college lacrosse). There are days when I feel the workout wins-like it conquers me. These are the same days that I realise something far more powerful…
CrossFit isn't just a workout. It's about resilience, strength and courage. Courage to show up, to go as hard as you can even though you know you'll be exhausted and to finish no matter what it takes. When you feel defeated and when you're so winded your throat is burning from sucking in air is when your emotions make an appearance.
Whatever may be happening at home, in your relationships, in your finances etc. is on your mind. You're thinking about it, and you may even feel conquered by that but you work through it. You get through the workout, you do your reps, you watch the clock, you chug your water and you get through it no matter what. CrossFit is a way to work through 'your sh**' from the inside out. To problem solve and regroup. It makes you strong enough to handle whatever comes your way.
Mentally, Crossfit allows individuals to grow into a more stable, grounded and tenacious state of mind. There's no question about the strength one acquires during intense physical training. Whether it's CrossFit or another workout you participate in, ask yourself an important question: Do you feel uplifted once you've completed your workout? (Paper Tiger's Jenna and Casey show us a simple leg exercise to try at home. Post continues after video.)