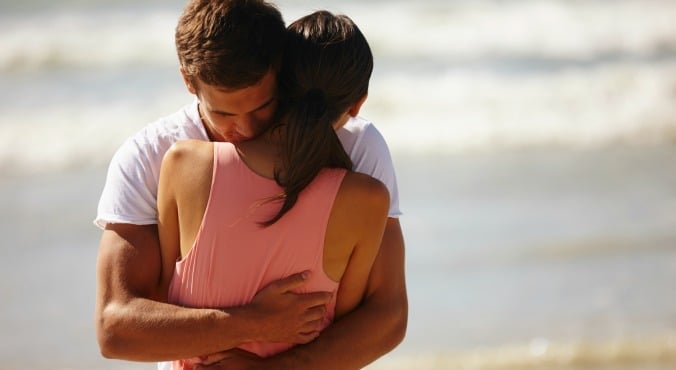 Image via iStock.
Confession: I'm a big fan of cuddles. Always have been, always will be.
My boyfriend? Not so much. It's not uncommon for him to wake up in the middle of the night and find that I've latched myself onto him in my sleep, taking up most of the bed and probably squeezing him far too tightly. I call it a "loving embrace". He calls it "the squeeze of death".
Scary sleep-hugging aside, there's no denying that cuddles really can be lovely. And now new research suggests that couples who cuddle more are happier and have deeper connections. Win. So in celebration of the embrace, here are eight reasons why couples who cuddle together, stay together. (Post continues after gallery.)
Celebrities who love cuddling their pets.