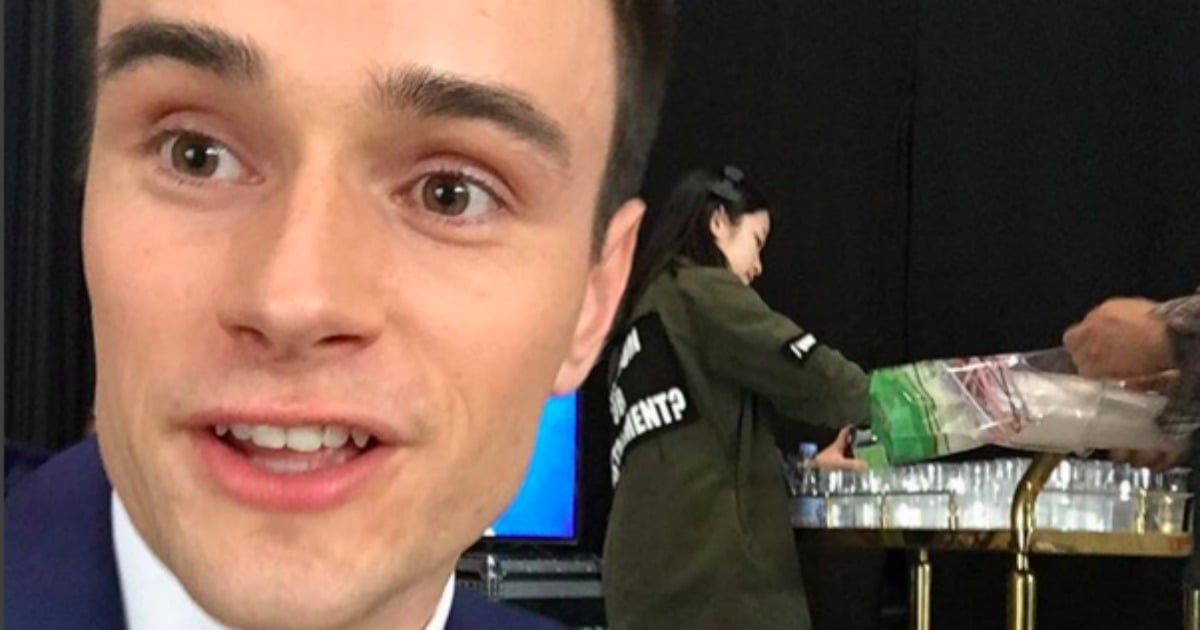 Do you ever find yourself swiping through Tinder, searching wistfully for a dashing young man with superhero powers?
Well, look no further. It's time to meet Ben McMahon.
In 2013, Ben was in a car accident. He was in coma for a week, with doctors voicing serious concerns about his recovery. But Ben, 21, beat the odds. Not only did he wake from his coma, he awoke with a newfound ability to speak, read, and write Chinese-Mandarin. In fact, his first communication with his parents was a hand-written note in Chinese that had to be translated by a nurse.    
This is the real McCoy. Ben did have basic knowledge of the language from high-school lessons, and had visited Beijing once. But since his spectacular (and kinda spooky) recovery, Ben has been kickin' butt as a Mandarin-speaking extraordinaire; winning competitions, studying Mandarin at Melbourne Uni, hosting Chinese television show Au Ma Ga, and running Chinese tours of Melbourne's CBD.
And now he's searching for love as a contestant on the massive Chinese hit dating show, If You Are The One.
Ben decided to make the most of his newfound abilities and try his luck at finding a girlfriend on the hit show, which, with 36 million viewers, is the most widely watched show ON THE PLANET.
To quote Uncle Ben to Peter Parker in Spiderman, "With great power comes great responsibility". Right?
You can watch Ben on the show below.
(Post continues after video)
If You Are The One sees Ben audition his skills as cute guy/smart guy/superhero guy in front of 24 Chinese ladies, who ask him various questions relating to their potential future together as a couple.
If they dig him, they keep their light on in front of them. If they aren't feeling the vibe, they switch the light off. Ouch.
Luckily, the odds were in Ben's favour (again) — he found love.
This is Feng Guo, a Sydney-based lawyer, and the new long-distance girlfriend of our favourite superhero.
As you can see in the video above, Feng grew up with classmates all hailing from other countries, and likes the "foreigners' point of view". She's beautiful, intelligent, super sweet, and has the most perfect fringe we've ever seen.
Sorry ladies, but it looks like you've gotta keep swiping.