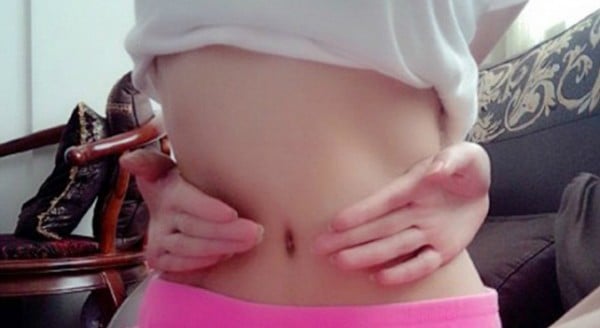 A woman does the bellybutton challenge. Image via Weibo.
The "belly button challenge" is the latest body-conscious craze to sweep social media, and it's just as ridiculous and unachievable as it sounds. Apparently, reaching behind your body to place a finger on your bellybutton is evidence of having a "good" body – and the photo you upload to social media is your trophy.
Weibo (the Chinese equivalent of Twitter) has been inundated with photos of people contorting their bodies to jam their fingers into their b-button, all in the name of vanity. These photos are hashtagged with a Chinese phrase which translates to "reach your belly button from behind to show you have a good figure".
This sadly-phrased hashtag has had over 130 million hits.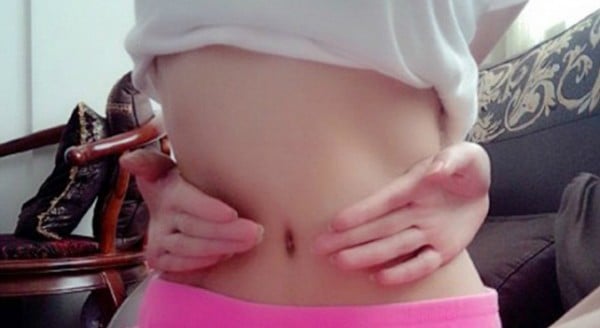 Generally, I would say that I've got better things to do than play with my belly button, but for the sake of journalism, I tried the challenge. All I got was a sore shoulder and a few weird looks in the office, because there was no bellybutton action for any of my fingers. I couldn't do it. Does this mean that I have a "bad" figure?
Related: "I put on my red lips and pull myself together." Tara Moss defends wearing makeup in Lebanon's refugee camps.