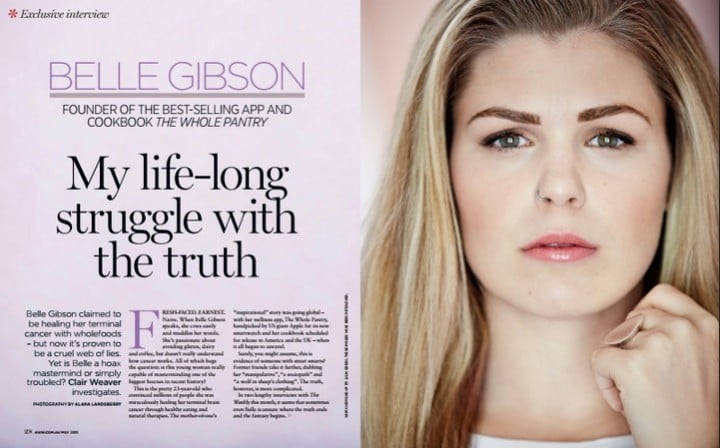 It has been 24 hours since disgraced wellness blogger Belle Gibson confessed that her cancer claim was a lie – but more cracks in her story have started to show.
In the interview we've all been desperate to read, The Whole Pantry blogger, Belle Gibson, finally admitted the terminal brain cancer she allegedly cured with a healthy diet never actually existed.
"None of it's true," she told The Australian Women's Weekly in the issue published today.
"I am still jumping between what I think I know and what is reality. I have lived it and I'm not really there yet."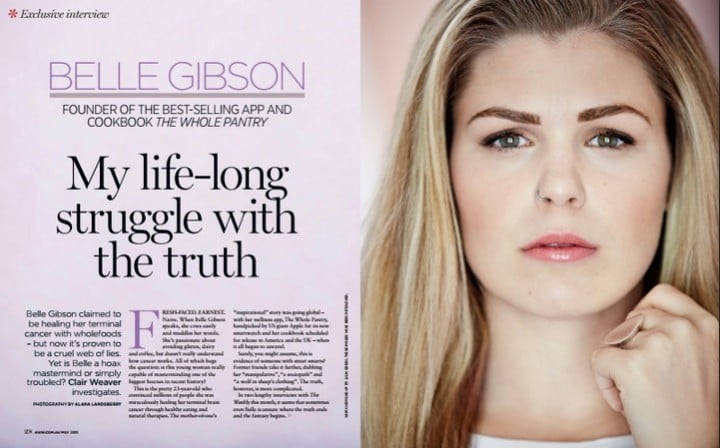 Yet while she purports to have come clean in the seven-page article, written off the back of two interviews with the blogger, it appears that she may have told The Weekly yet another lie.
Read more: My cancer was a lie, admits Belle Gibson.
The interview briefly mentions that Ms Gibson was "due to meet Penguin Australia" — the publisher who initially published her cookbook The Whole Pantry, but later pulled it from shelves.
But according to the publisher, there was no meeting arranged with Gibson, despite their repeated efforts to get in contact with her.
"We are disappointed that, despite several requests for clarification regarding recent ­allegations made against her, Belle is yet to res­pond to us ­directly," a Penguin spokesman told The Australian. "We have read with interest her recent interview and are considering our rights and options as set out in our agreement with her."