When the credits rolled on the season finale of Married At First Sight, we thought all the couples had found their happily ever after.
Except…that was totally not the case, with the news all three couples had split within weeks of the show wrapping up filming.
Even Bella and Michael, who confessed their undying love for each other very early on in their relationship, and then went about…umm…christening every room of their honeymoon suite.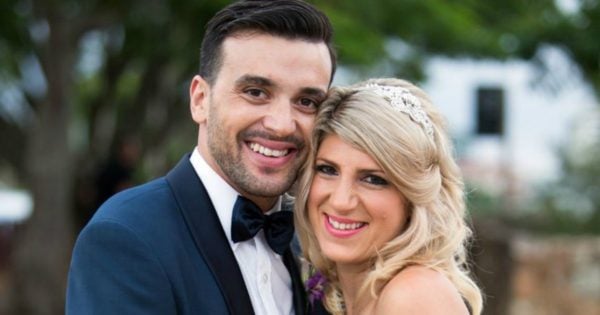 How...romantic?
But Gold Coast radio presenter Bella revealed she and Michael parted ways two weeks after the show ended.
"The relationship was so different when the cameras were rolling to when they were not," she told Woman's Day magazine.
That doesn't mean love is dead. In fact, it's quite the opposite for Bella, who has found a new love...who also happens to be called Michael.
"We met through mutual friends and I knew pretty quickly this was unlike anything I could have imagined," Bella revealed.
She's now gone public with her new relationship on social media, referring to Michael 2.0 as her "Prince Charming".
"After 5 years of being single and one reality TV show - I'm in love with this gorgeous boy," she wrote on Instagram.
"My Prince Charming. My World. My Everything. Love you Boyfie! Feels so good to be able to share it with the world finally!"
And the love has continued all round: Bella's reality TV ex even commented on the snap, offering his support.
"Congrats...so happy for you both to find love," he wrote.
Watch: Bella at the MAFS dinner party.